UN Women Connects Regional Feminist Movements to Discuss Generation Equality Commitments
Date:
Representatives of Feminist Movements from East and Southern Africa region recently converged virtually to discuss strategies for the enhancement of their gender equality programmes under the UN Women global campaign, Generation Equality: Realizing Women's Rights for an Equal Future.
The regional dialogue was a partnership of UN Women Tanzania and UN Women Malawi in collaboration with the Women Leaders Network Chapters in both countries under the UN Women Generation Equality Regional Journey.
Through the Theme: The Time is Now: Enhancing Feminist Movements and Leadership for a Gender-Equal Future, the dialogue promoted the collective commitment making process under the Generation Equality Forum, to enhance partnerships for concrete actions towards advancing the objectives of the Action Coalitions. Speakers included the French Ambassador, H.E. Frederic Clavier; the Canadian High Commissioner, H.E. Pamela O'Donnell; the Principal Community Development Officer in the Ministry of Health, Community Development, Gender, Elderly and Children, Mr. Jumanne Mwasamila; the UN Women Representative, Ms. Hodan Addou; Ms. Mary Rusimbi, the Women Leaders' Network, Tanzania Chapter Co-Chair; and representatives from women's rights organizations in Tanzania, and the rest of the East and Southern Africa region.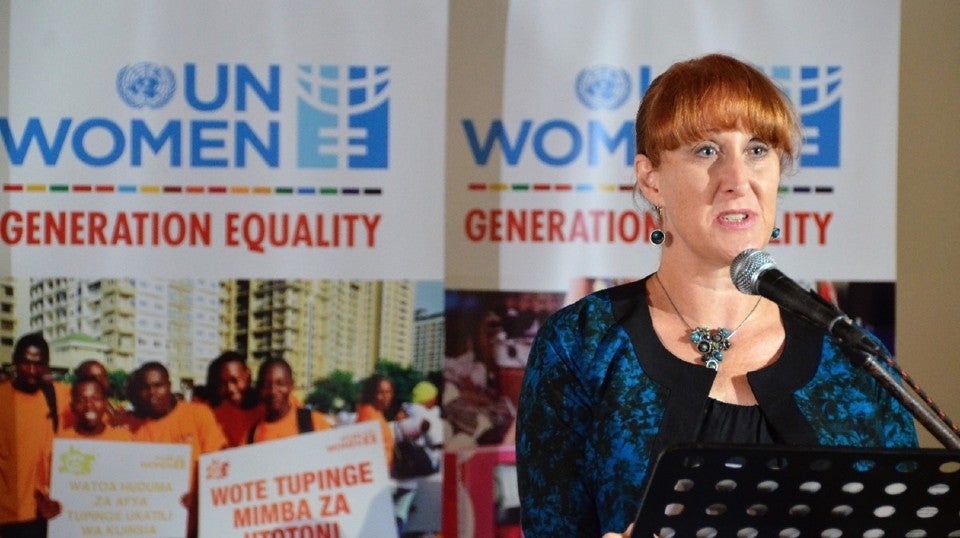 The dialogue identified key priority areas for concrete actions including improving resource mobilization efforts for more funds to up-scale gender equality interventions. Speakers including Ms. Rusimbi from Tanzania and Professor Lulama Makhubela from South Africa explained that while the region has experienced slow progress in gender equality since the signing of the Beijing Platform for Action in 1995, this has not translated to a significant increase in funding to accelerate the pace and increase the gains. They advocated for expanding women's rights Trust Funds to address priority areas more funding to tackle poor succession planning and promote young women's leadership in women's rights organisations and government; gender budget statements and gender accountability mechanisms to ensure that commitments are translated into real actions. The general consensus was on working differently, leveraging technology and innovation, to bolster the movement's performance. Ms. Mary Mzubwa Ndaro, Co-Founder of the Caravan Tanzania, advocated for regional movements that "talk to each other" to advance a common vision as a collective and inclusive of young male champions.
Ms. Cyizanye Allen from the Gender Monitoring Office in Rwanda supported the concept of repackaging the intergenerational partnerships to become an effective driver for nurturing young talent, promoting young women's leadership, and active participation across all sectors to counter gender imbalances. It was clear from the conversations that times have changed and pushing the relevance of the gender equality agenda no longer required a "business as usual" approach, but bold, solid, well-funded and sustained actions. Speakers also discussed the need to integrate Pan Africanism in the feminist agenda and curate a unique regional narrative that resonates with the regional context.
The UN Women Representative, Ms. Hodan Addou said the time has come for feminist movements and partners to "innovate actions to counter challenges including dwindling funding opportunities." She called on generating more evidence that can demonstrate why the feminist agenda must be actively supported and adequately financed.
"Longer-term investment for gender equality is needed to attain life-changing results that can ensure significant progress in ending gender discrimination, including changing practices that harm women and girls, and deny them their right to education and to realize their full potential," she said.
Ms. Addou said, when women and girls are educated, they are empowered to demand economic justice and rights. "Their vulnerability to gender-based violence is reduced, they have self-esteem and knowledge of their sexual reproductive health and rights, among other benefits that contribute to the acceleration of economic, social and political development in East and Southern Africa," she said.