I am Generation Equality: Hewan Areaya, a Feminist Activist and Co-founder of Siiqqee Scholars in Ethiopia
Billions of people across the world stand on the right side of history every day. They speak up, take a stand, mobilize, and take big and small actions to advance women's rights. This is Generation Equality.
Date: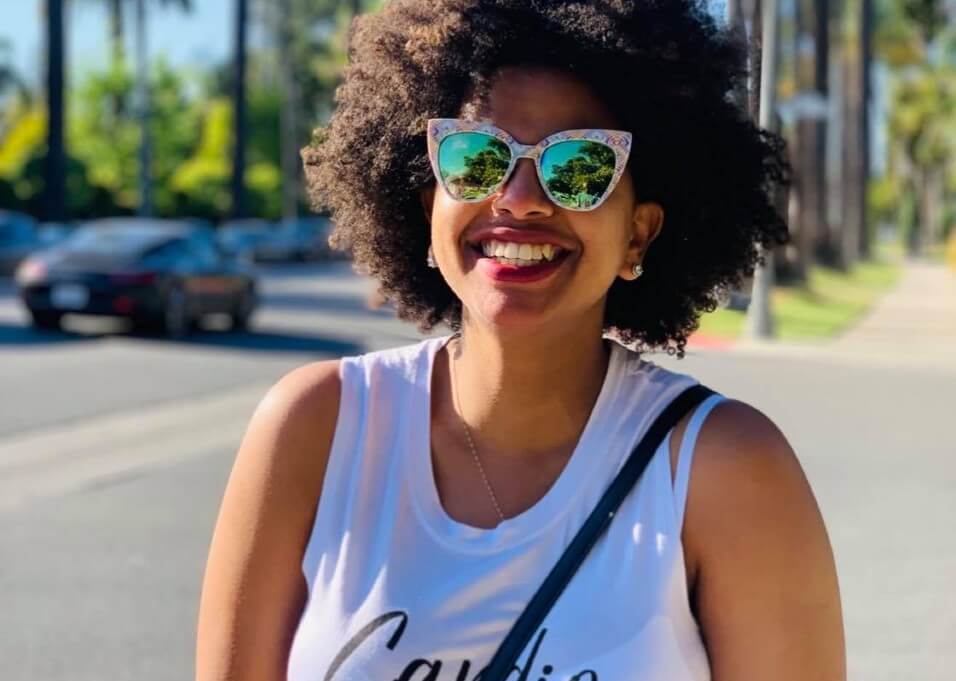 Three things you can do to increase women's participation in climate issues:
Share household chores and childcare equally.
Support and advocate for survivors of domestic violence.
Challenge harmful stereotypes
I am Generation Equality Because
I grew up in a society where violence against women was the norm. To hear that your neighbor, your teacher, or even your uncle beats his wife was never a surprise. At a very young age, I asked "why" that was a norm. In this society where many do not believe that girls should receive any education schooling, I was fortunate enough to be raised by a family that strongly believed in education. It was through education that my previous "why" question changed to "what am I going to do about it." The injustice that I witnessed and personally experienced as a girl inspired me to join law school so that I could hold perpetrators accountable. Through hard work and determination, I was able to join Addis Ababa University law school. During my five years of law school, I volunteered in many organizations working to advance gender equality. Through that, I realized that issues of women's rights are complex and require attitudinal, legal, and institutional reform. Therefore, I co-founded Siiqqee scholars.
While I was in law school, public events organized on campus were largely attended by male students. So, it was important for me and my team to create "girls only" events where female students come together to discuss issues that matter to them without fear of judgment or intimidation. On these safe space platforms, young girls talk about relationships, SRHR issues, sexual harassment, leadership, education, etc. Our mentorship program is also an extension of the safe space platform. We recruit mentors who can support female high school and university students in fostering their self-esteem, overcoming obstacles and achieving goals.
What are the most urgent issues of our time?
In the Ethiopian context, the most alarming issue is peace and security. Unfortunately, women and girls are the most vulnerable groups in conflict situations. It pains me to see women paying the price of wars and conflicts. Conflict exacerbates existing inequalities and discrimination against marginalized groups, increases sexual violence and disrupt lifesaving health services for women. However, women are often excluded from peacebuilding and dispute resolution processes. I believe it is time to take immediate action to protect women in conflict areas and to ensure the participation of women in peacebuilding and conflict resolution processes.

"Conflict exacerbates existing inequalities and discrimination against marginalized groups, increases sexual violence and disrupt lifesaving health services for women."

What is your advice to young people?
Most of us know there are injustices, unfairness, and inequalities in this world. The most important question we should all ask ourselves is "what are we going to do to leave this world better than we found it?"
Changing the world starts from changing ourselves, our families, our friends, and our communities. For example, promoting gender equality begins from sharing household chores and childcare equally, supporting and advocating for survivors of domestic violence, challenging harmful stereotypes, giving our time for community service, and most importantly, being kind to everyone around us.
Unfortunately, most of us grow up in a society that did not teach us what gender-based violence is. To me, the first step has to be educating ourselves on what GBV is, and after understanding it's dynamics, work towards creating awareness in our community.
Parents and schools have the responsibility to teach boys that violence does not solve anything. They have the responsibility to raise boys to be caring, supportive, and respectful. We should all teach our boys that it is ok to cry when they are sad or angry, but it is not ok to be violent or toxic. The media also have the responsibility to refrain from reinforcing harmful gender norms and stereotypes.
Governments should strengthen the legal framework for the protection of women, make the justice system more accessible for women including women and girls with disabilities, integrate gender-based violence services in all health care facilities, and tackle poverty which is one of the main risks factors associated with gender-based violence.
---
Hewan Areaya, is a Feminist activist from Ethiopia. She is a co-founder of Siiqqee scholars, an initiative that aims at empowering young girls through education. Siqqa Scholars have several projects including mentorship for female high school and university students, sanitary pad donation campaign, safe space platforms, and discussion forums.The Ethiopian government has expressed interest in making commitments for Feminist Movements and leadership; Economic Justice and Rights; Gender based violence action coalitions of the Generation Equality.