In the words of Rosemary Cheptai: "Lasting solutions require bringing all communities together and finding a common ground."
Date:
Rosemary Cheptai, 50, lives in the Mount Elgon region of Kenya's Rift Valley. She has been a member of her district's local peace committee (LPC) for 11 years. As a proponent of peace, Rosemary has successfully navigated conflicts in the community by raising awareness of land rights in a region experiencing decades-long conflict over land.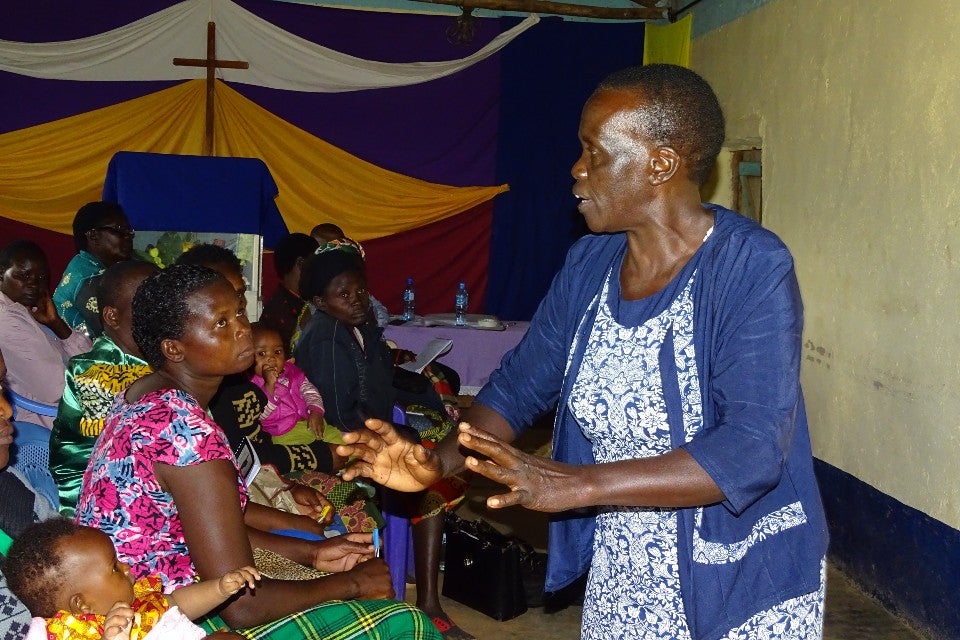 We've seen violence erupt in 1992, 1997 and 2005. The main conflict here is over land, which has never been fully resolved. Initially, these issues began from a government resettlement programme that dates back to the 1970s.
The conflict has led to a loss of lives, husbands have gone to fight and never returned. It has stopped children from going to school due to fear and tension. It has also led to the rape and defilement of women and girls. Some community members have lost hope and it has caused disruption to the local economy.
My membership in the district's peace committee has also allowed me to interact with a lot of people of different tribes. I have also been able to bring people together especially those in conflict and to enable them to live peacefully together.
Lasting solutions require bringing all communities together and finding a common ground. At present we have relative calm but it deteriorates and we repeat our peace-building efforts every time. As a mother, I feel so pained because families suffer every five years or ten years. All the stakeholders in Mount Elgon should come together and find a lasting solution to the conflict.
Men in the community did not allow women in the elders' meetings because of the belief they leak secrets. But, the amount of information I was able to bring to the committee - as a woman - ensured my inclusion. I provided early warnings on conflicts – we are often the first to acquire information through word of mouth. The men in the committee value me because I gathered information that enabled the resolution of conflicts before they erupted into full blown violence. As a group we convinced youths to surrender guns. We managed to reintegrate one of the youths back into the society. He then brought friends who he convinced to surrender their guns. He is currently a pastor in one of the churches.
In 2007 and 2017 we have also seen violence following elections and as we approach the 2022 elections, there's a real possibility for conflicts too. It is not something that ends and it takes a long time to settle.