Breaking Barriers: Empowering women and girls in Zanzibar to shape a gender-equal future in tech
Date:
Excitement and anticipation filled the air as a group of more than 50 young women and girls took their seats at the Jang'ombe Innovation Hub in Zanzibar, about to embark on a transformational journey: the first African Girls Can Code Initiative (AGCCI) coding camp for Tanzania, organized by UN Women.
For Zakia Shabani, this day held special significance. It wasn't just the start of the coding camp, but the start of her new career in ICT. Her passion for technology began over a decade ago when she joined an after-school ICT club. Her mother disagreed with this path and pushed her towards a degree in social work. Despite this, Ms. Shabani never gave up on her dream of a career in technology.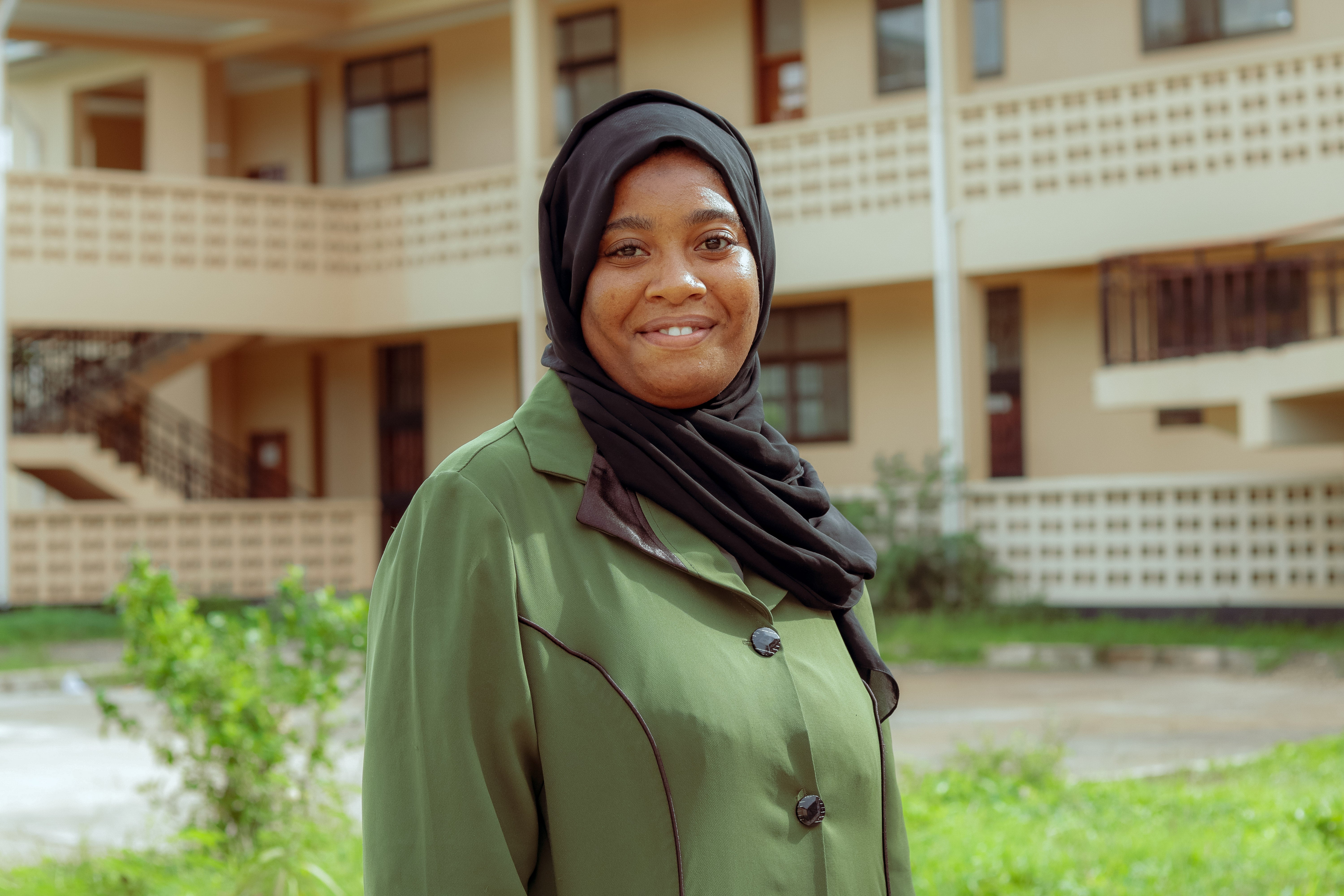 "When I saw the advert for this coding camp, it felt like a second chance for me," said Ms. Shabani.
According to recent estimates, 90% of future jobs around the world will require ICT skills. Yet, far fewer girls than boys are enrolled in science subjects, and women are significantly underrepresented in science and engineering professions.
In Tanzania, according to a 2020 ITU study, only one out of ten women reported having some level of digital skills, and a 2019 Tanzania National Bureau of Statistics report shows that only 18% percent of employed professionals in science and engineering fields are women.
To respond to this, UN Women and the African Union Commission (AUC) in collaboration with the International Telecommunication Union (ITU) and United Nations Economic Commission for Africa (UNECA) conceived the African Girls Can Code Initiative, a regional initiative funded by Belgium. 
Currently implemented in Burundi, Mali, Mozambique, and Niger, in addition to Tanzania, the initiative aims to train and empower a minimum of 2000 young girls between the ages of 17-25 in these countries, placing them on track to take up studies and careers in the information, communication, and technology (ICT), education and coding sectors.
Following the camp, Ms. Shabani plans to combine her newly acquired skills with her background in social work, to design an information platform to share lessons and empowering stories from her work volunteering at the Association of People Leaving with Disabilities in Zanzibar.
"The camp has helped me realize that it's not too late to change course, and it gave me the confidence I needed to go after what I want."
And she's not alone, through AGCCI girls in Tanzania and beyond are being empowered to stay competitive in a rapidly changing world and lead the way.
"Empowering young women and girls with the skills and confidence to drive transformative change in their communities and beyond is the driving force behind the coding camp," said Ms. Hodan Addou, UN Women Representative in Tanzania, at the camp's launch event.
Ms. Addou also revealed ongoing plans to organize a second coding camp later this year in another region in Tanzania and encouraged the government and other stakeholders to undertake similar coding camps, and other initiatives to reach the growing demand for digital skills.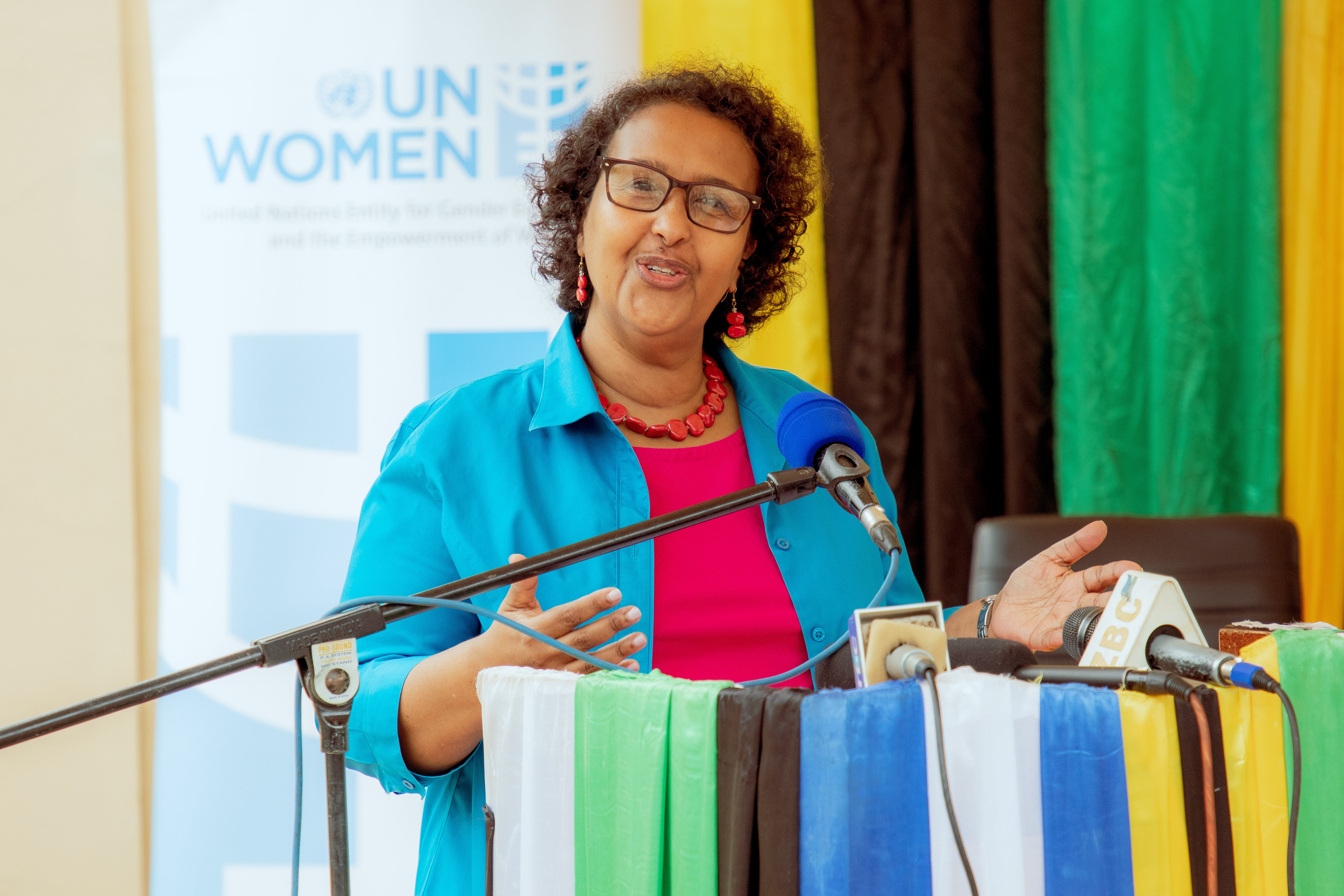 "We cannot leave any woman or girl behind," Ms. Addou stressed. "By providing opportunities like this, we are creating a future where women can fully participate in shaping the technological advancements that will impact our world for generations to come."
On her part, the Deputy Minister for Community Development, Gender, Elderly, and Children, Anna Athanas Paul, reiterated the government's commitment to uphold the rights of women and girls to have equal access to the digital world.
"Their creativity, knowledge, and perspectives can shape a future where technology contributes to transforming social norms, amplifying women's voices, pushing forward against online harassment as part of gender-based violence, and distributing the benefits of digitalization to achieve the country's development plans and Sustainable Development Goals," added Ms. Paul.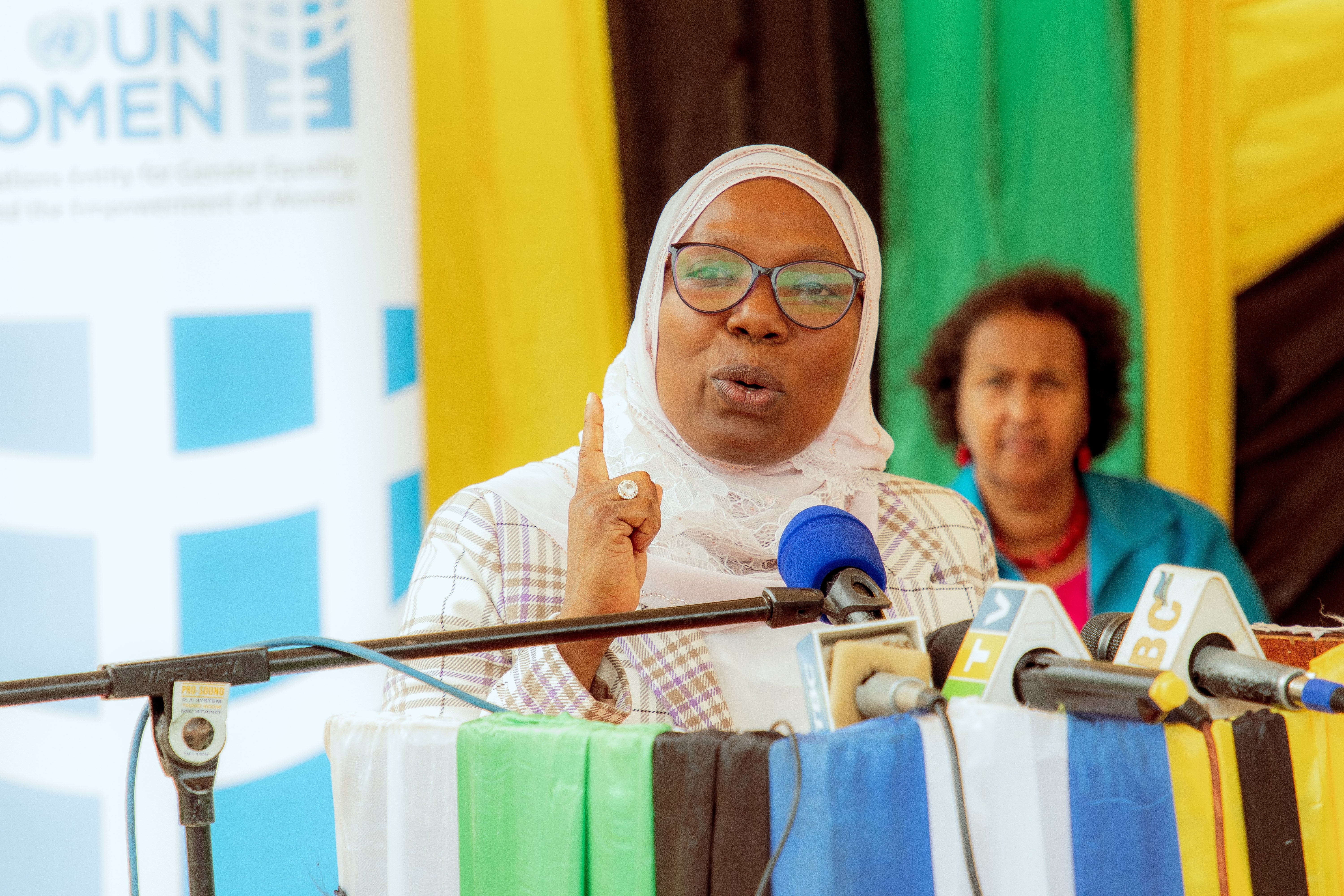 Ashura Hassan,19, another participant in the AGCCI coding camp and a young woman living with disabilities, stressed that people living with disabilities are often forgotten in this field, not because they lack the desire, but because they aren't given equal opportunities to learn.
"As a woman living with a disability, I am grateful to be part of this initiative and encourage other girls like me to fearlessly pursue their passion for technology," she said.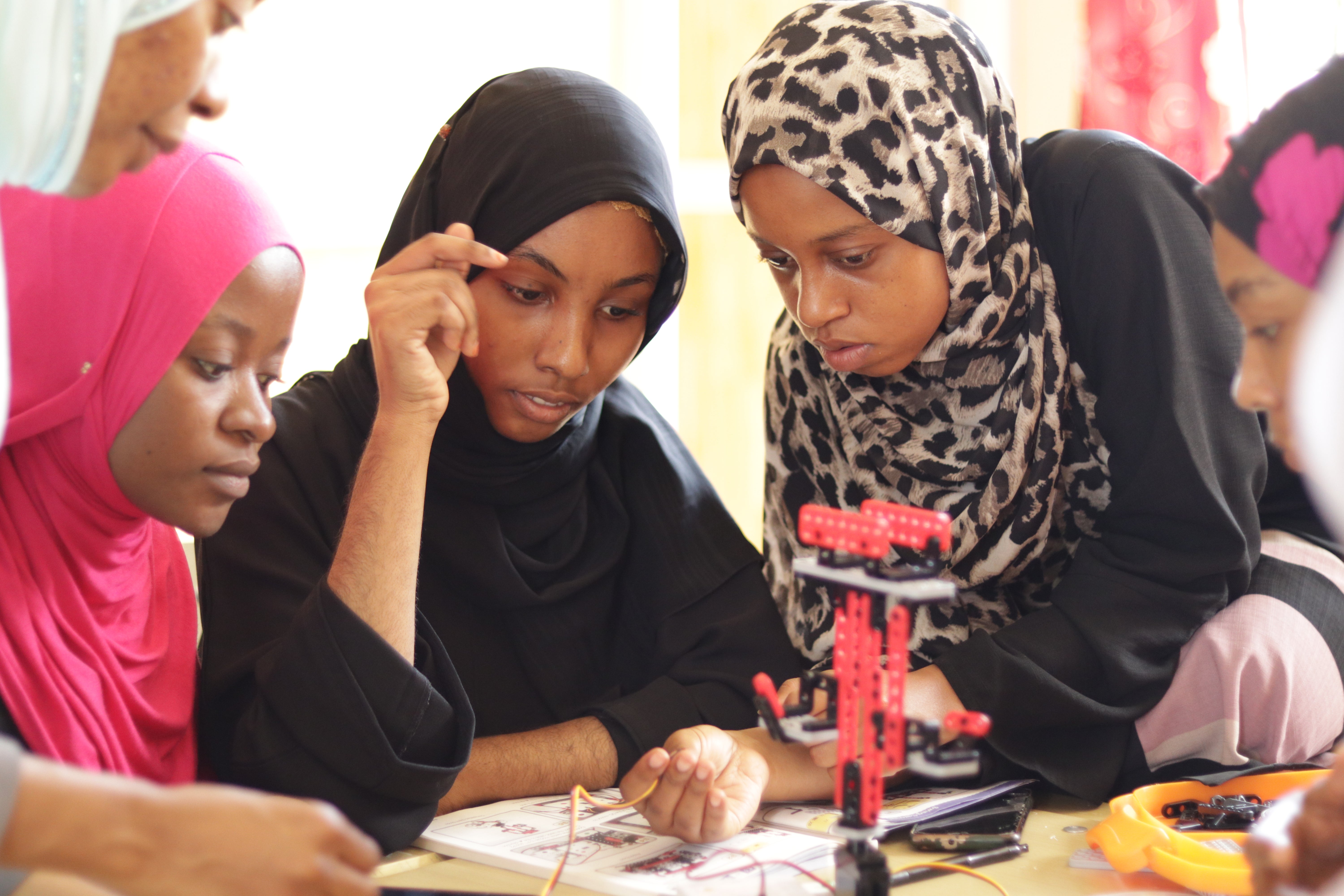 Zamzam Hamad, 25, was also able to develop a newfound passion for coding through the camp and looks forward to using the skills she has learned to encourage more women and girls to pursue ICT careers.
"I have learned a lot through my experience here, but the most important of all is that anyone can code - regardless of gender or background. You just need to work hard and be willing to learn."
The AGCCI coding camps are designed to offer a comprehensive learning experience, imparting crucial digital literacy skills including modules on Design Thinking, Web Design, Robotics, Animation, and Gaming, among others.