Liberia: From Where I stand: "The Peace Hut taught us that women can stand for elections"
Date: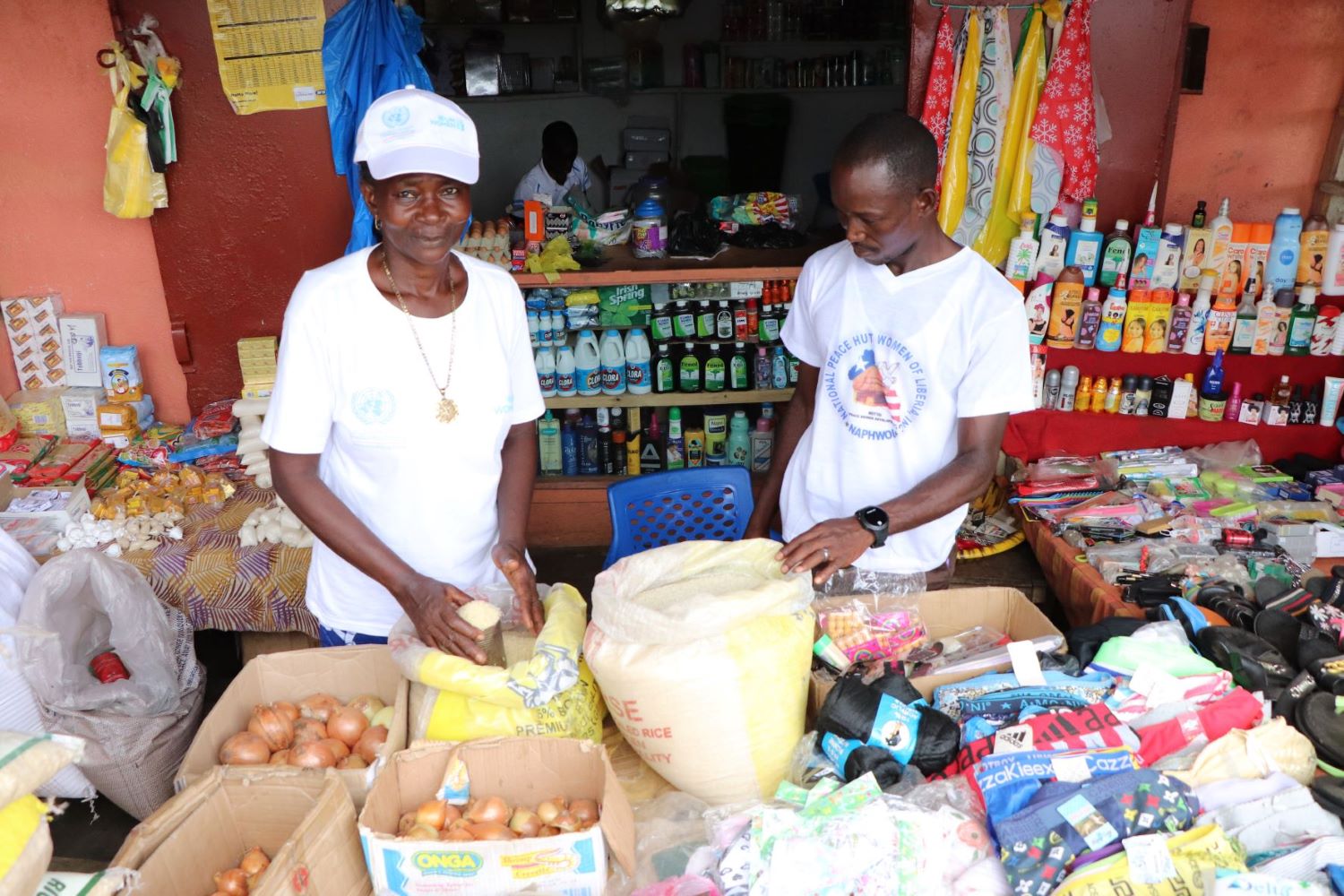 Forty-five-year-old Jebbeh Sambola is the Chairperson of the Bo Waterside Peace Hut in Grand Cape Mount County, in north-western Liberia. Bo Waterside is one of many Peace Huts supported by UN Women to enhance women's participation in peacebuilding and to empower them economically. 

"The main activities conducted at the Peace Hut include conflict resolution and provision of counselling services. 

We provide adult literacy classes for members. Most women did not know how to read and write, but they can now write their names. I feel proud because I can also write my name, something I could not do before.

We did not know about our rights. We now know that women can own land. Through UN Women, the Peace Hut has empowered us to have more information. The life that we used to live has changed.

We were also taught to establish village savings and loan associations (VLSA) that help us to earn income. We are now doing business and most members are now able to pay school fees for their children. We have established two shops as members of the Peace Hut. We use the profits to repay the VLSA loan, maintain and sustain our Peace Hut.

The Peace Hut has made me stronger. I can now talk in front of people. I did not know that women can contest in elections as candidates. The Peace Hut taught us that woman can stand for elections." 

The Bo Waterside Peace Hut was established in 2019 and has a membership of 178 people (18 men and 160 women).
UN Women is supporting women from the Peace Huts with leadership and vocational skills training as well as economic empowerment initiatives to enhance gender equality in line with sustainable development goal 5.