From where I stand: Provision of mental health services to refugees in Uganda enables wellness and productivity
Date: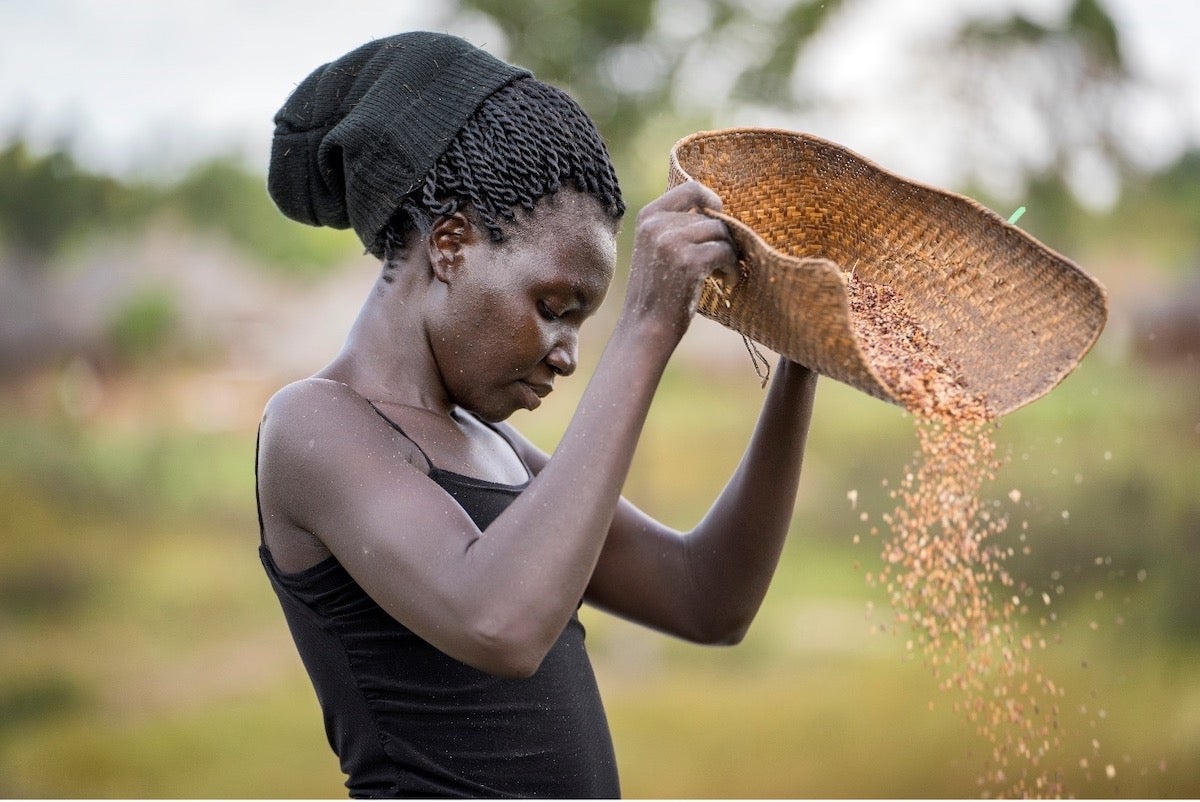 When Betty Small lost her mother and seven of her siblings to the civil war in South Sudan, her world came crashing down. Three years earlier, she had lost her husband and child.
"My siblings were killed on the way fleeing the war to Uganda. While I escaped and I reached safely in Uganda, I did not see any reason for living. I struggled and wondered how I would survive in Uganda, more so with no male relative to support me to at least put up a shelter." Betty narrates her ordeal and life as a refugee living in Rhino Camp Refugee Settlement in Terego District in Uganda.
Refugees are more prone to stress related disorders, and women and children are more affected as they are faced with anxiety caused by separation from families and a lack of livelihood opportunities to enable them fend for themselves and their families.
"I resorted to drinking which caused me to fall into a deep depression. When someone would ask me to stop, I would not listen. After all, I had lost all my brothers, my child and husband. One day after rain had washed away my shelter and household items, I wanted to commit suicide but my neighbors helped me," says Betty.
UN Women, with financial support from the Government of Japan, has been working with Transcultural Psychosocial Organization (TPO) to support South Sudanese refugees with Mental Health Psychosocial Support (MHPSS) services. In 2021-2022, a total of 952 (914 female and 38 male) refugees living in Terego and Adjumani districts received MHPSS services.  
"In October 2021 TPO came into our community and did health screening and psychosocial education. When we were assessed using the mood pictorial scale, my score was very poor. I was enrolled into sessions with a small group of other refugees where I was helped to overcome the suicidal tendencies I had among other mental disorders. By the end of the sessions, I had scored 10 out of 10. I am now able to talk to my neighbors and offer them counselling. If UN Women had not supported TPO to reach out to us I don't think I would still be alive," says Betty with a shy smile on her face.
Lack of access to livelihood opportunities has been highlighted as one of the contributing factors to mental health problems among refugees. UN Women is implementing the Leadership, Empowerment, Access and Protection (LEAP) Programme in refugee and host community setting across Uganda. Through the funding from the Government of Japan, UN Women worked with implementing partners to not only provide mental health services but also link them up to livelihood opportunities that included cash for work and second chance education. 
"After the Cognitive Behavioural Therapy (CBT) sessions I got engaged in business and farming. I have now joined a savings group and I am able to save a minimum of UGX 5000 ($1.4) on a weekly basis.  Being in a group has been very beneficial because when one has a challenge, as a group we are able to hold each other up and provide peer to peer counselling and support. I have been able to use the money received from this saving group to rent land from the host community and plant sorghum, groundnuts and sim sim" Betty comments with a tinge of pride in her voice.