"Young Queen the Best": English courses for women refugees in Uganda help them access basic services in the country
Date: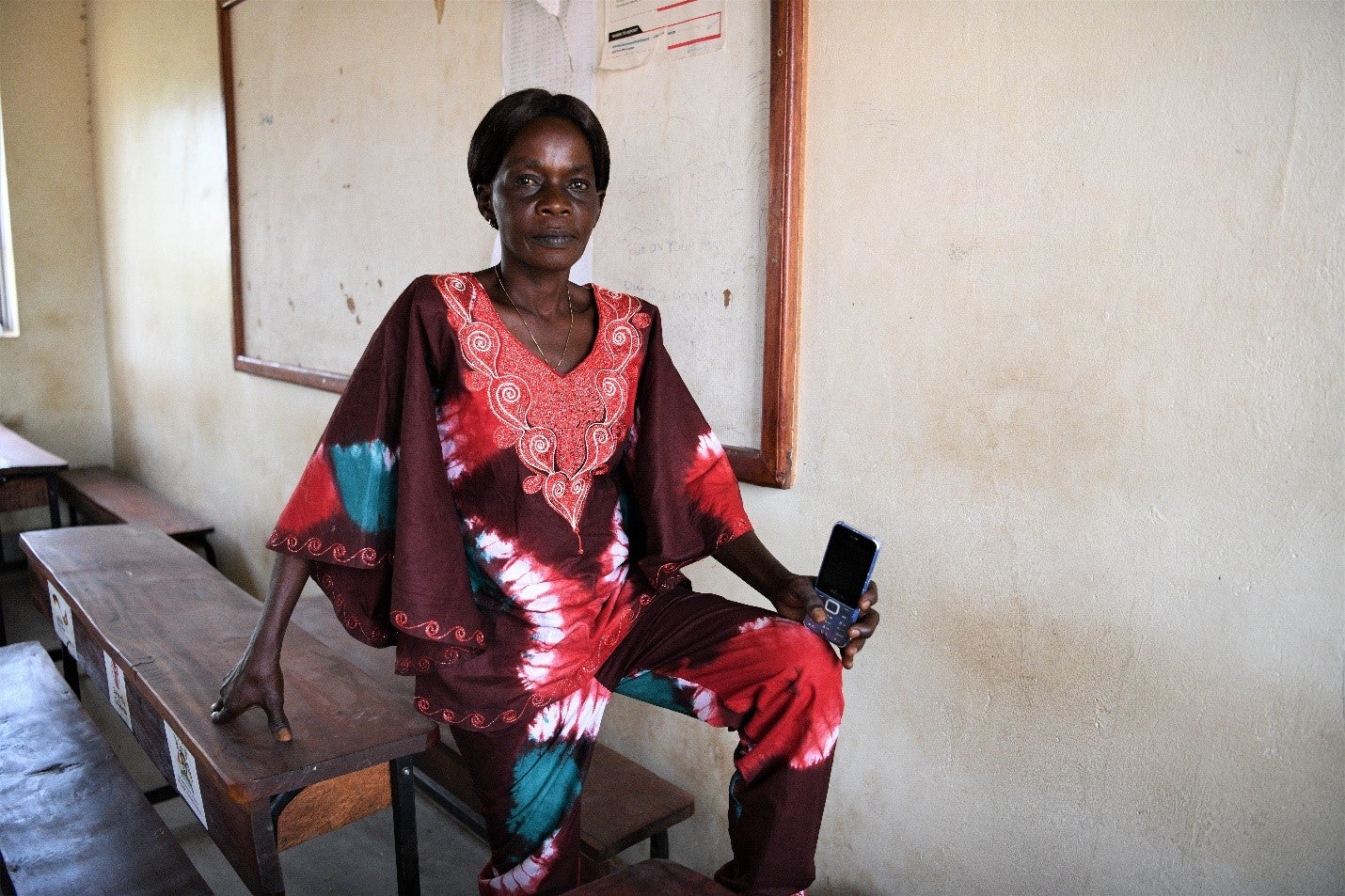 Maka Joyce Amule (49), also known as "Young Queen" is a refugee living in Zone 2 Bidi Bidi settlement, Yumbe District in north-western Uganda, where she has lived with her four children since 2016 after fleeing the war in South Sudan.
Maka, is one of the refugee women beneficiaries of the "English for Adults" (EFA) project, implemented by Refugee Law Project, supported by UN Women under its flagship programme "Leadership, Empowerment, Access and Protection" (LEAP) with financial contribution from the Royal Norwegian Embassy, while the Joint Programme on Gender based Violence (JPGBV) supported by the Embassy of Sweden, supports access to justice under the Refugee Law Project. Maka started the EFA training in 2018, after she was forced to flee her home in Morobo County, South Sudan, where she had a good life farming cassava and groundnuts.
She recounts: "We crossed the border by foot, and it took us three days to cross from Morobo to Uganda. We managed to avoid violence from the rebels, but it was hard."
Once they arrived at Bidi Bidi settlement, UN Women's implementing partner, Transcultural Psychosocial Organization (TPO) provided Maka and other refugees with Mental Health Psychosocial Support (MHPSS). 
TPO Uganda provided MHPSS services to refugees in West Nile refugee settlement under the JPGBV with funding from the Embassy of Sweden.
Maka was enrolled into the Cognitive Behavioural Therapy (CBT) group sessions where she received psychosocial support through ten CBT sessions. By the time she completed the ten sessions, she was feeling much better and enrolled onto the "English for Adults" Programme administered by Refugee Law Project.
Learning the English language supports the integration of the refugees into the majority English-speaking host community in Uganda and enables refugees to easily access services in the refugee settlements where most of the humanitarian actors use English as the main language of communication. Participants in the EFA programme do not only learn English but also gain other functional skills including leadership, advocacy, human rights, and other skills. After gaining the literacy and numeracy skills, Maka participated in the leadership trainings organized by Refugee Law Project.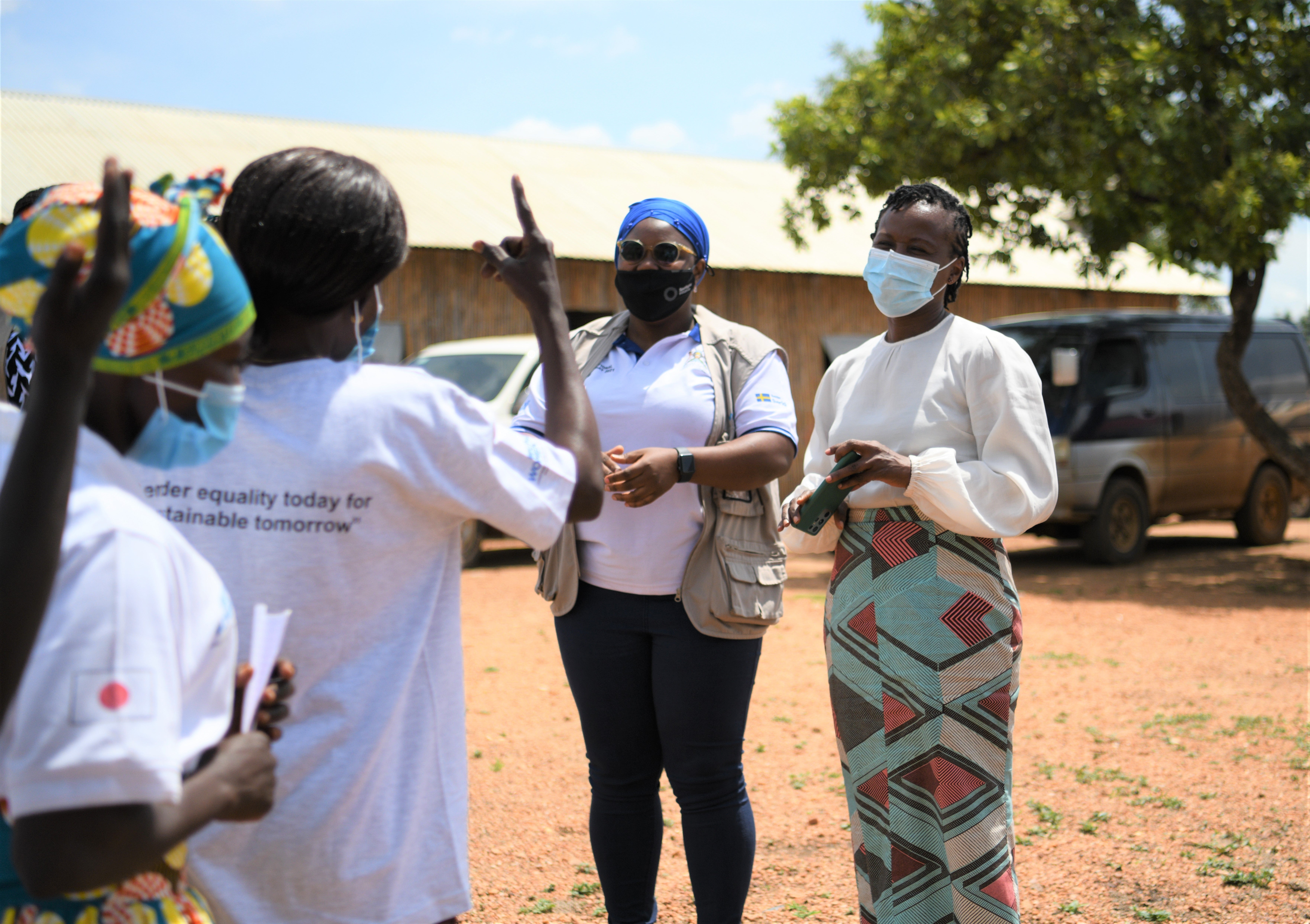 "The leadership training started in 2019, I learned the qualities of a good leader which enabled me to relate better with community members. I am no longer quiet. I now socialize better with community members, and I have become the Vice Chairperson of my Village in Zone II (Kanana Area). As the Vice Chairperson, I form groups of vulnerable women, women who have no support structures and engage them. When they come to our group, we keep busy with activities, such as farming and singing. As a musical composer I also tell them to come to me with their song ideas, so we write," says Maka.
Maka is a talented musician, who goes by the stage name 'Young Queen.' She uses her improved English to write and sing songs and is an example of the successful implementation of the 'English for Adults' Programme. Maka finished her last year of schooling in South Sudan at the age of fourteen, after which she got married. As a result, 35 years later, her English language comprehension was very basic. Uganda is a predominantly English-speaking country, and command of English assists refugees with accessing basic services in the community.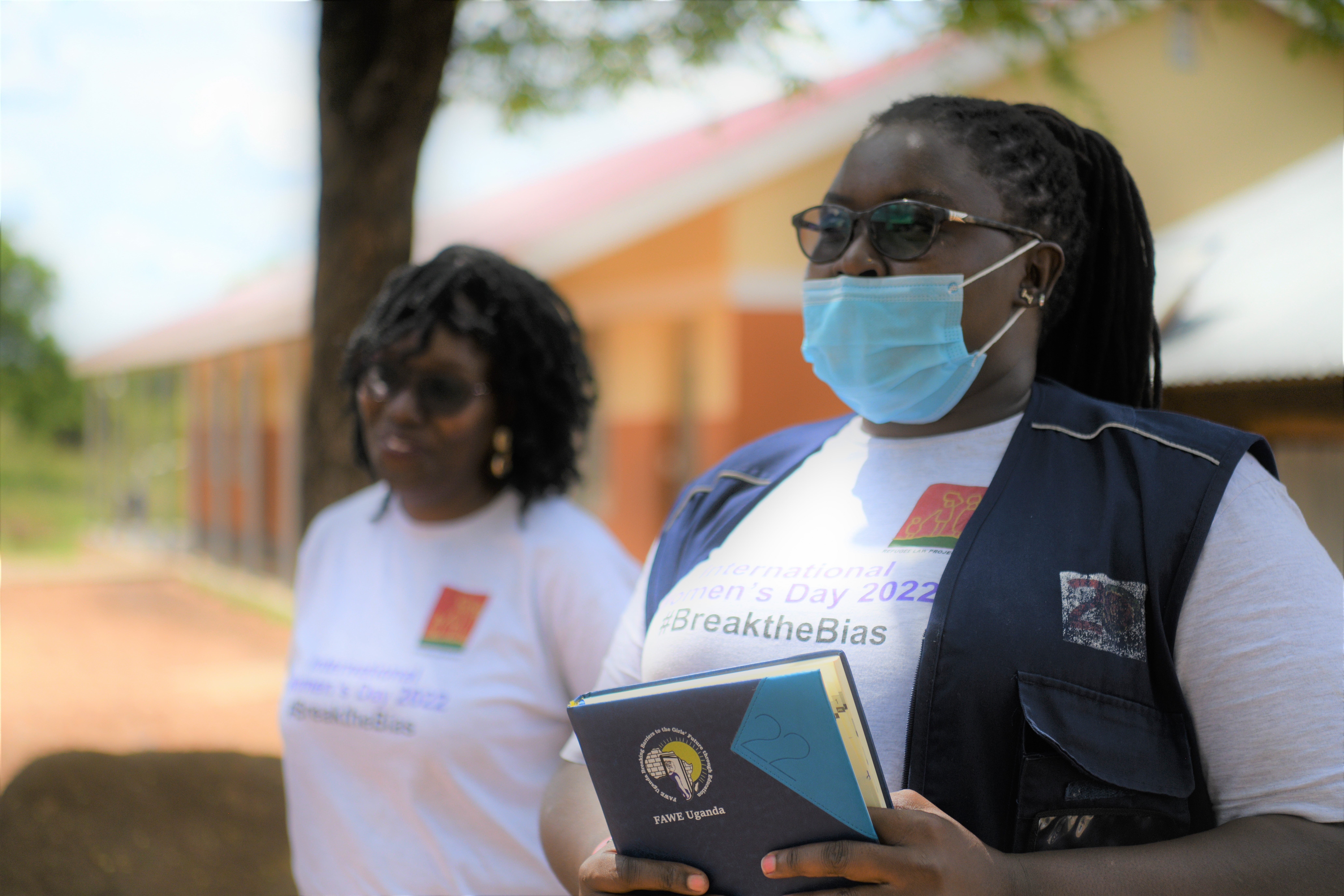 "The EFA's main goal is to help refugee women and men access services in the community. Women going to the Health Centres must be able to communicate their sensitive needs without interpretation. Thanks to this EFA course they can express themselves and even vie for leadership positions," says Sandra Oyom, from Project Officer, Refugee Law Project.
Maka proudly declared: "Education has no limit of age. I came to know of EFA because I would admire the women standing there, talking English, those women were not my friends and now, we speak English together."