Uganda's Commemoration Of Women's Month Casts Spotlight on The Heroes Who Paved the Way for Women Empowerment in Africa
Date: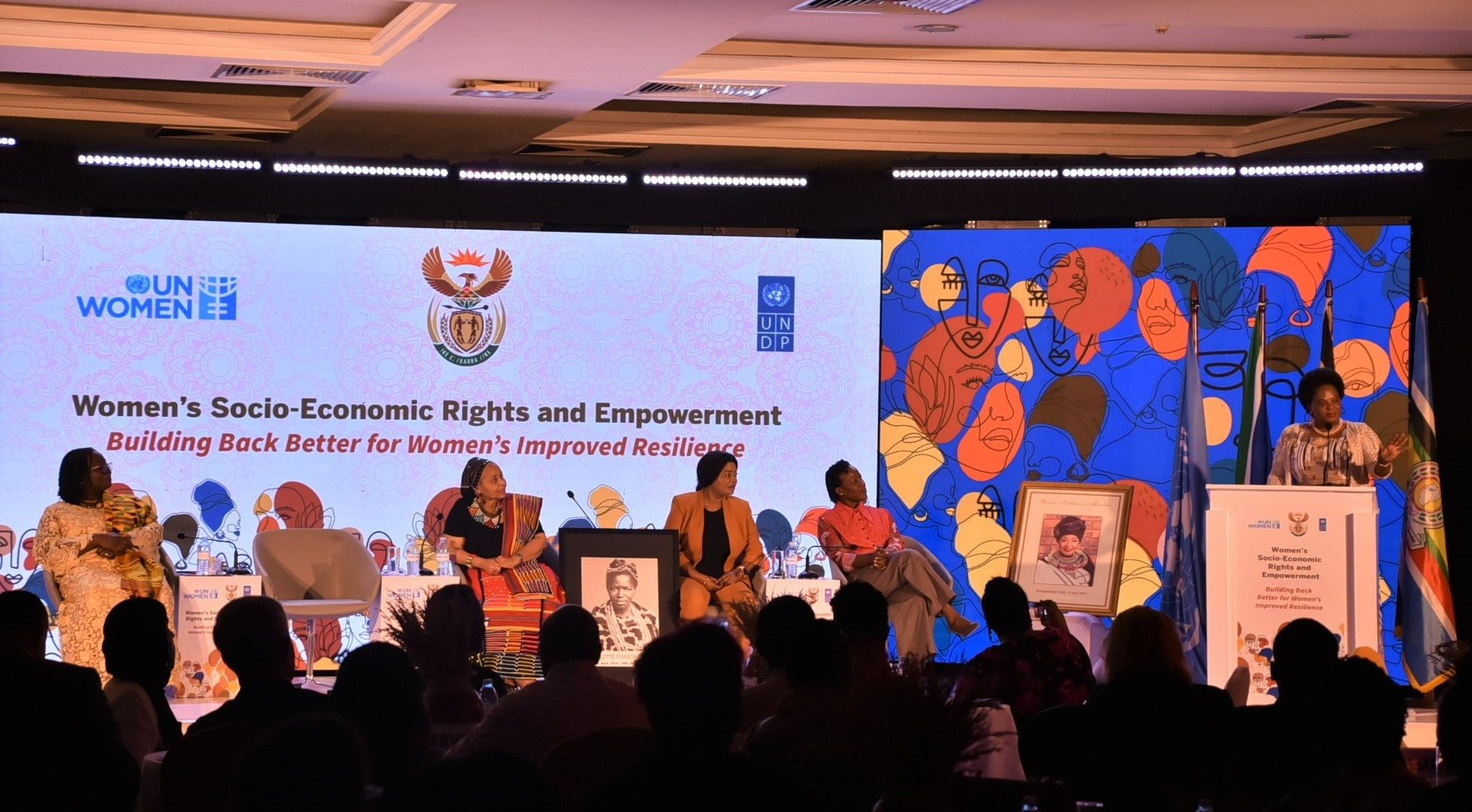 UN Women joined the South African High Commission in Uganda to recognize the heroes who paved the way for women empowerment. This was at an event organized by Her Excellency, Lulama Mary-Theresa Xingwana, of the South African High Commission in Uganda in partnership with the United Nations Family, represented by the United Nations Resident Coordinator, UN Women and UNDP, under the theme: "Women's Socio-Economic Rights and Empowerment: Building back better for Women's Improved Resilience".
"Today, we honour and celebrate the lives of these courageous women by acting more audaciously and strategically to advance gender equality and Women's Human Rights. I want to see that commitment from everyone, men and women", Hon. Betty Amongi, the Minister of Gender, Labor and Social Development stated at the commemoration.
Hon. Amongi also emphasized, "we need to understand the dynamics of political economics when it comes to effective economic networking between men and women, in most cases because of restrictive gender social norms women tend to be left out because of their gender roles and social norm expectations," stressing the need to look beyond these norms when advancing the rights of women and girls.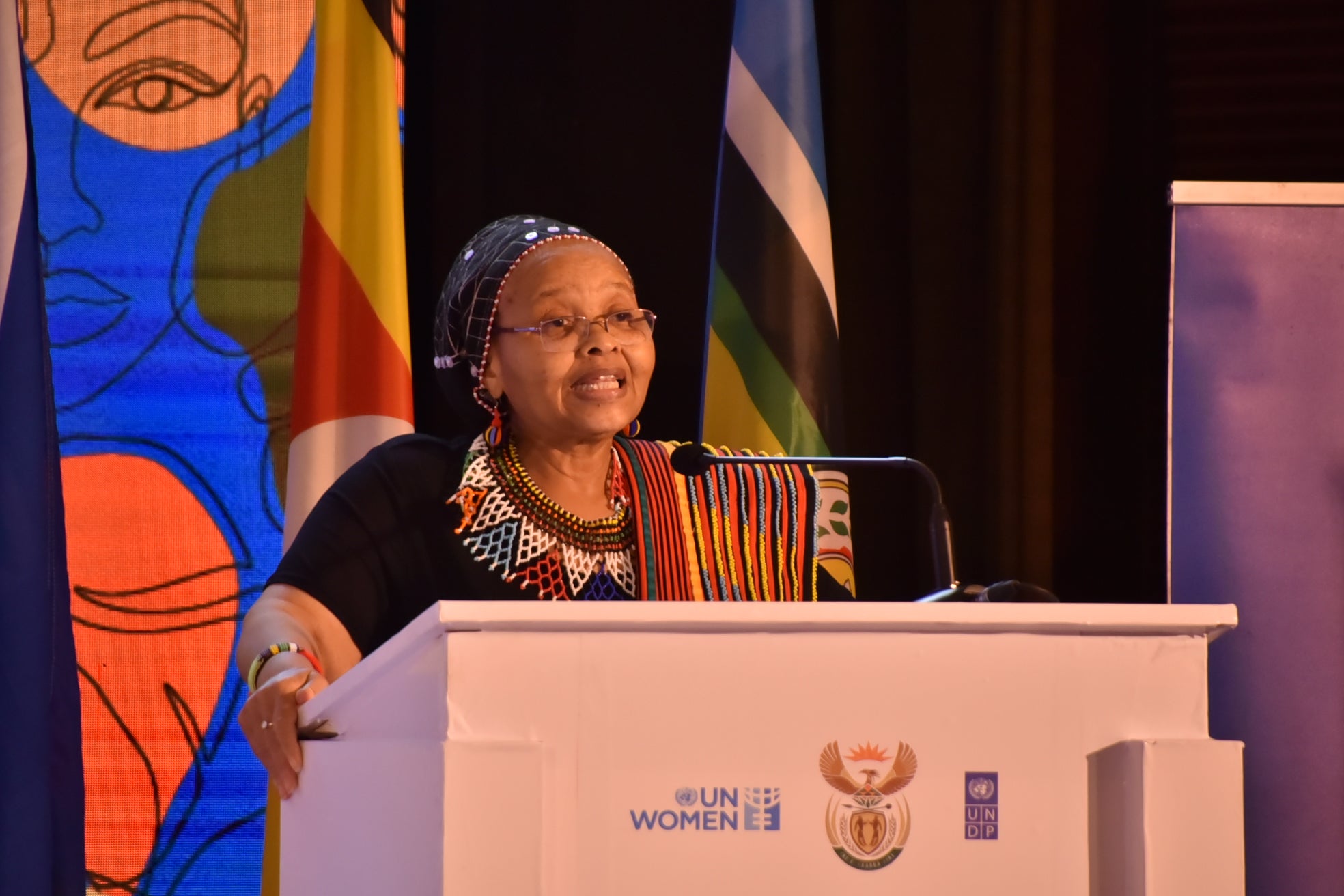 H.E Lulama Mary provided a brief history of women's month, informing everyone that the month of August is recognized as women's month in South Africa and as such 9th of August was officially declared a National Women's Day in South Africa since independence in 1994. 
"The celebration is a tribute to the more than 20 000 women who on 9th August 1956 marched to the Union Buildings to protest the extension of Apartheid and Pass Laws to women," she said.
The UN Resident Coordinator Ms. Suzan Namondo highlighted that over 43 percent of women-led businesses closed due to the COVID-19 pandemic. 
"We need to address the stereotypes against women. When you're told what you should be and how you should be, it gets much harder to discover who you are. We should strive to create a space for women to find out how they can contribute to the world."
UN Women Uganda Country Representative, Paulina Chiwangu applauded the South African government for collaborating with the UN family to "celebrate this historic day where we recognize the heroes who came before us and paved the way for the advancement of women's empowerment, not only in Uganda and South Africa but around the world."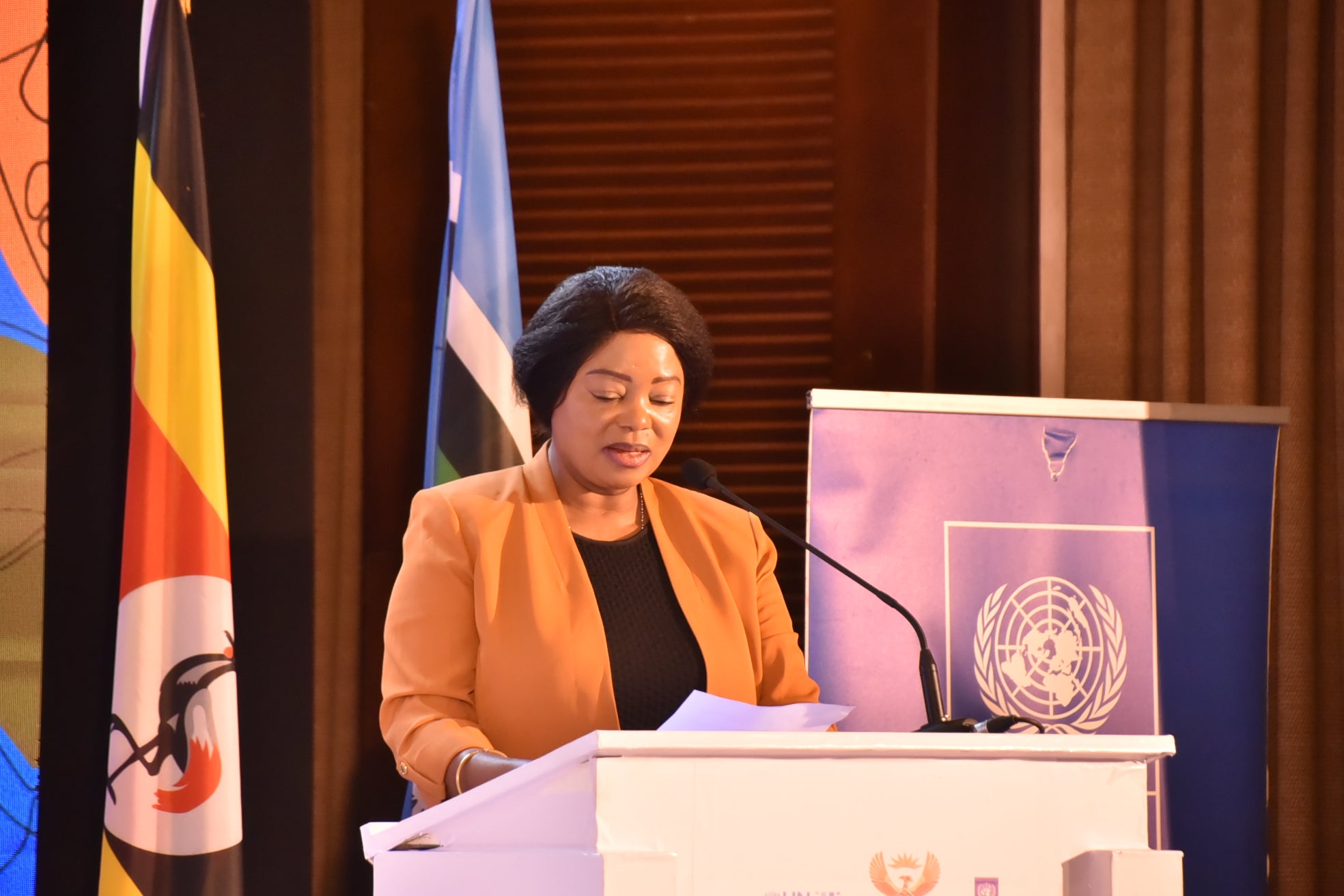 She went on to remark, "we need to use the existence of technology to empower women-led enterprises to compete equally with the rest of the world." Collaboration with the private sector is also critical to uplifting African women."
A panel discussion on women's economic empowerment and financial inclusion highlighted the business options available for women to pursue and succeed, as well as financial institutions' willingness to provide women with finance to establish or grow their businesses.
The Women's Month commemoration brought together officials from the government, development partners, the private sector, and women networks to discuss trade-related experiences, achievements, lessons, and measures to strengthen the resilience of women entrepreneurs to multiple shocks such as the COVID-19 pandemic, climate-induced food insecurity, and loss of economic livelihood options.