Your questions answered: What is female genital mutilation and how is UN Women working to end it in East and Southern Africa?
Date:
About 200 million girls and women globally have been subjected to female genital mutilation (FGM), which is a form of violence against women and girls. FGM continues in more than half of the countries on the African continent, although there are small signs of progress in raising awareness on the harms of FGM and changing attitudes which tolerate the harmful practice. Under the 2030 Agenda, UN Member States have committed to end FGM by 2030 (SDG Target 5.3). UN Women works to support this result by promoting stronger partnerships and collective action, centered on the rights of women and girls and the gender inequality and unequal power relations at the root of the practice.
What is female genital mutilation?
FGM is a form of violence against women which entails the 'partial or total removal of the female external genitalia or other injury to female genital organs for non-medical reasons' and is normally carried out between infancy and age 15. There are four types of FGM; the most dangerous one being infibulations, which is the total removal of the clitoris, and the labia and the vagina are stitched together with only a small hole to urinate and menstruate. The practice is harmful and has no health benefits. It has numerous immediate and long-term health consequences, including infections and abnormal scarring, debilitating pain, childbirth complications or death.
Over 200 million women and girls alive today have undergone genital mutilation, and small-scale studies, media reports and anecdotal evidence suggest FGM may be present in more than 90 countries. In East and Southern Africa, it is prevalent in countries, such as Djibouti, Eritrea, Ethiopia, Kenya, and Somalia (up to 99 per cent), Tanzania, Uganda, Zambia and Zimbabwe.[1]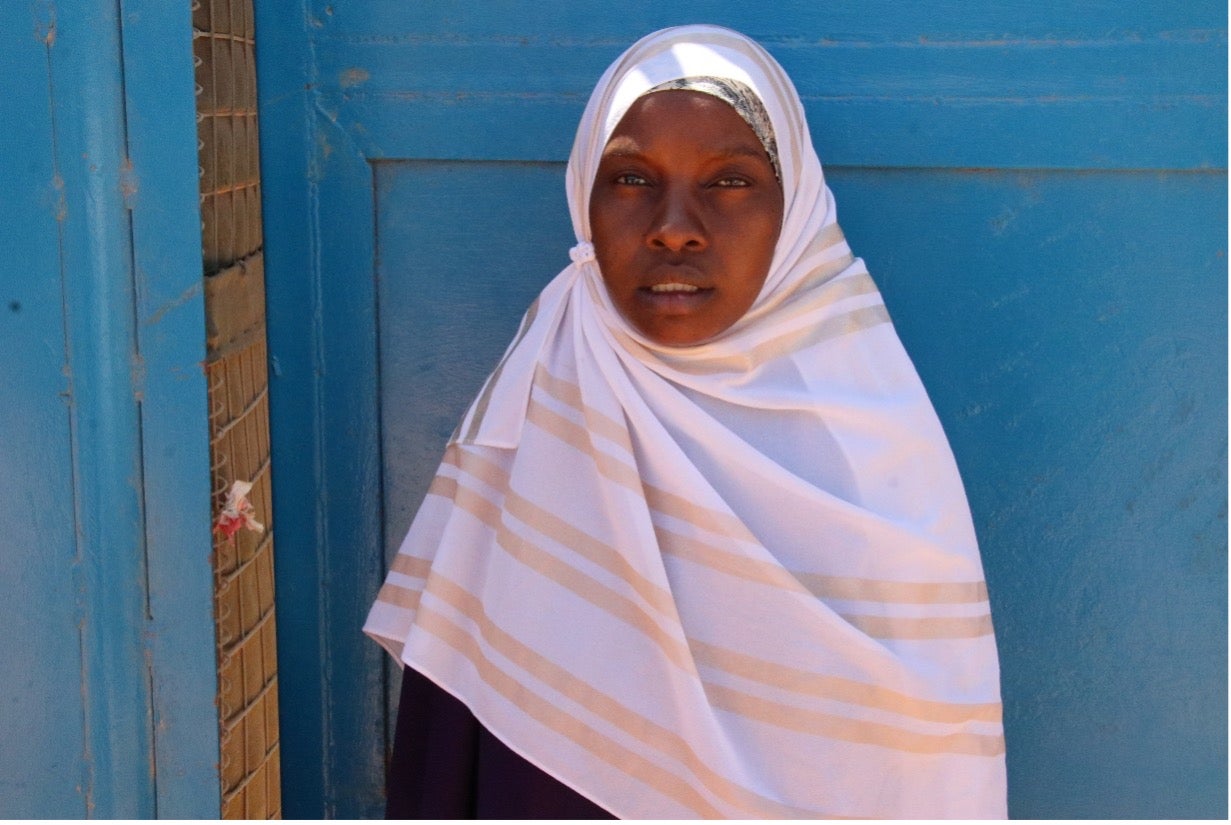 Why is it practiced?
Evidence shows that this practice is caused by deep rooted inequality between men and women, patriarchal beliefs and harmful social norms, poverty and lack of education and awareness.
The reasons behind FGM can be different from one country to another and the age when girls are cut varies. In some communities it is seen as a rite of passage into womanhood, in others it is a way to ensure women's "purity" for her future husband, and a way to suppress her sexual desires.  Many families believe that FGM increases women's marriageability and is good for girls' future.
"Why are we being told that as girls, when we get cut, we bring honour?" asks Natalie. "That is not the truth. It is very painful, some girls die. Or, we get married. Our lives are basically taken away from us."
 
What are the consequences of FGM for women and girls?
FGM has no health benefits, and it harms girls and women in many ways, both with immediate and long-term complications. Women share their story of FGM as being their worst nightmare, experiencing severe pain, excessive bleeding (hemorrhage), in some cases leading to death. Long-term complications can include pain during urination, painful menstruations, pain during sexual intercourse, difficulties during childbirth, etc. Women who have undergone genital mutilation also reported about the psychological impacts. The physical and psychological consequences of FGM can also negatively affect women's educational outcomes, their economic empowerment and social engagement.
What needs to be done to end this practice?
Comprehensive approaches and partnerships across actors to address gender discrimination and social norms are essential to bring an end to FGM. Efforts must centre on the rights of women and girls to have control over their bodies and live free of violence and include: passing and strengthening laws that ban FGM (including related to cross-border FGM); ensuring systematic data collection and monitoring of the practice; investing resources to implement laws and policies; supporting comprehensive services for women and girls who have undergone the practice; working with communities to understand drivers of the practice and change harmful social norms; expand community education and awareness raising and build a shared accountability to end the practice. All actors have a role to shift attitudes related to FGM and it is important to support women's rights organizations and advocates who have been leading the work and deepen collaboration with influential actors such as religious and traditional leaders, as well as men, boys and parents to champion a future free of FGM.

What is UN Women doing to put an end to female genital mutilation in East and Southern Africa?
UN Women believes that investing in preventing this practice and other forms of violence against women and girls is a critical investment for upholding the rights of women and girls. UN Women works at various levels engaging partners in the communities and countries across the region to help change social norms:
We work with partners to address the issue from a holistic, strategic perspective. Ending FGM is one of the Collective Commitments under the Generation Equality Action Coalition on Gender-Based Violence. Two of the Action Coalition leaders, the Government of Kenya and YES! Trust Zimbabwe (youth organization) are from East and Southern Africa. In 2022, UN Women convened GBV Action Coalition leaders and commitment makers from the region to share progress and identify advocacy priorities, including related to ending FGM. Key priorities for ending FGM included taking action on existing regional and national laws and policies, advocating for increased resources on the issue supporting efforts of local anti-FGM activists and organizations, strengthening engagement with adolescents and collaboration across initiatives, such as the UNFPA-UNICEF Global Programme on Ending FGM.
We partner with traditional leaders, including cultural and religious authorities, who are using their influence, knowledge, and power to put an end to FGM and other harmful practices, and promote gender equality in their communities.
With support from the EU-UN Spotlight Initiative, we are working with local civil society and women's rights organizations to drive out the practice of FGM, such as in Uganda. The programme uses an evidence-based community mobilization approach created by the Ugandan NGO Raising Voices called "SASA!" –that has shown success in changing harmful social norms, which has been implemented in 30 countries, in Africa and other regions.
Learn more about UN Women's work in Africa at: UN Women Africa | UN Women – Africa
---
[1] In Africa, FGM is known to be practiced among certain communities in 33 countries: Benin, Burkina Faso, Cameroon, Central African Republic, Chad, Cote d'Ivoire, Democratic Republic of Congo, Djibouti, Egypt, Eritrea, Ethiopia, Gambia, Ghana, Guinea, Guinea-Bissau, Kenya, Liberia, Malawi, Mali, Mauritania, Niger, Nigeria, Senegal, Sierra Leone, Somalia, South Africa, South Sudan, Sudan, Tanzania, Togo, Uganda, Zambia and Zimbabwe (Female genital mutilation (FGM) frequently asked questions | United Nations Population Fund (unfpa.org)) (Updated February 2022)