Being silent is no longer an option: traditional leaders of Africa intensify their efforts to end child marriage, female genital mutilation and other harmful practices
Date:
Traditional leaders of Africa confirm their commitment in joining hands with UN Women and taking bold action to end child marriage, female genital mutilation (FGM) and other harmful practices. They aim to reach new members and communities to join the movement as champions for gender equality and positive masculinity.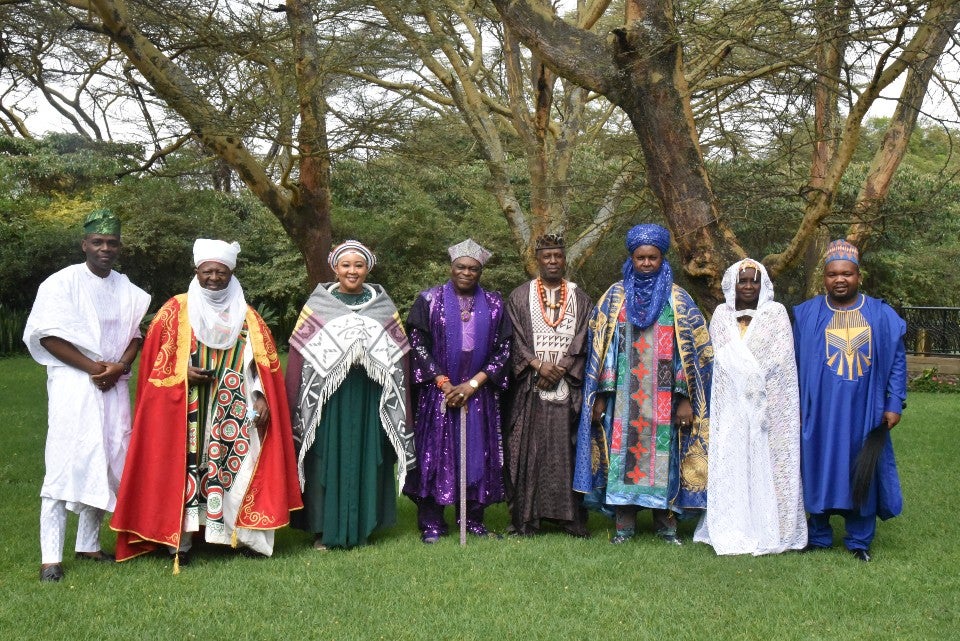 Across the continent of Africa, traditional leaders, including religious leaders, continue to play significant roles as influencers and custodians of cultural practices within communities. As attention grows to the slow progress on ending gender-based violence, including child marriage and female genital mutilation (FGM), traditional leaders have a critical role in shifting the deep-rooted cultural beliefs that justify the perpetuation of these harmful practices.
At least one in three young women in Africa are married before they turn 18. Although there are signs of small progress in changing attitudes toward FGM, the practice remains a major problem across many countries on the continent. About 200 million girls and women have been subjected to the practice. Evidence shows that that these practices are caused by deep rooted inequality between men and women, patriarchal beliefs and harmful social norms, poverty and lack of education and awareness.
UN Women believes that investing in preventing these practices and other forms of violence against women and girls is a critical investment for upholding the rights of women and girls. UN Women has partnered with traditional leaders, including cultural and religious authorities, who are using their influence, knowledge, and power to put an end to child marriage and FGM in their communities.
Following a series of dialogue sessions facilitated by UN Women with over 300 traditional leaders from various countries across Sub-Saharan Africa, the Council of Traditional Leaders of Africa (COTLA) was established in February 2019. As a network of leaders, COTLA aims to drive the transformation and eradication of negative cultural practices, customs and traditions to end child marriage, FGM and other harmful practices. This year, the COTLA Steering Committee held its annual meeting in Kenya to outline actions to take forward the movement for the future.
"COTLA has the power to call out the patriarchy embedded in cultural practices, customs and traditions that perpetuate gender inequality and discrimination," said Zebib Kavuma, UN Women East and Southern Africa Deputy Regional Director, opening the meeting. She also added "The COTLA journey tells the story of the transformative role of progressive traditional leaders, making gender equality a reality for future generations of young people in Africa to inherit."
King Adedapo Aderemi of Nigeria, Convenor General of COTLA, is one of the most powerful allies of UN Women on this journey. "When we cooperate, we operate. We need to plan and walk the plan to end harmful practices in Africa. We are here to support UN Women because we believe in the cause," he said.
This year's meeting aimed at reviewing COTLA's strategic approach and develop a workplan with key results that respond to the network's commitments, accountability, and reporting mechanisms.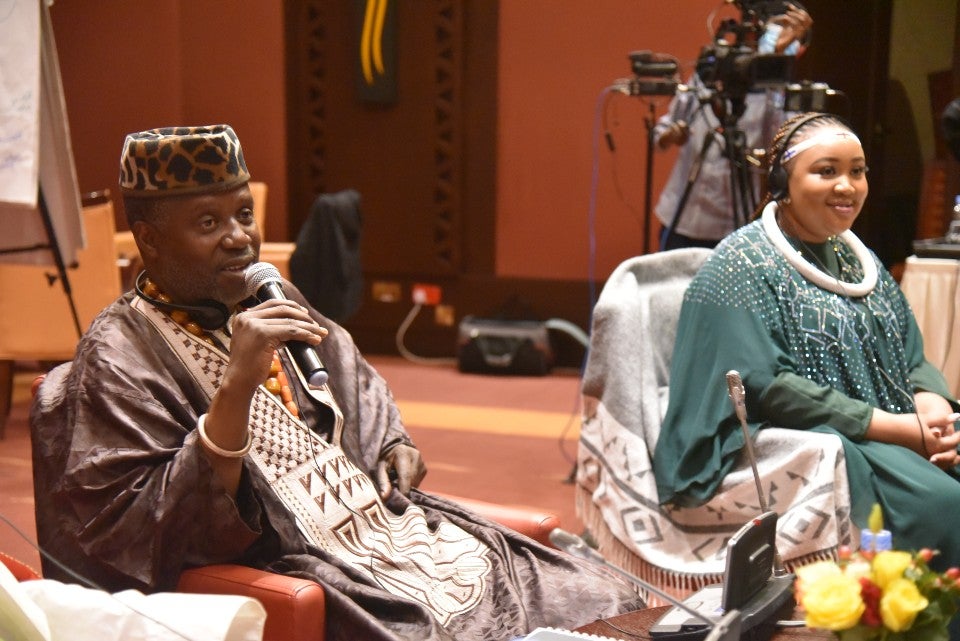 The meeting provided a range of opportunities for traditional leaders to exchange strategies they are using and discuss challenges for guiding how the network will achieve its ambitious vision for change. The gathering also created space to celebrate achievements. Through partnerships such as the EU-UN Spotlight Initiative, traditional leaders are engaging with UN Women and other partners as agents of change. In Malawi, chiefs working with police, mother groups and child protection workers dissolved 1,893 child marriages. In Mozambique, traditional leaders agreed on an action plan at a national forum to address child marriage and gender-based violence in their communities. In Liberia, traditional chiefs in the 11 FGM practicing counties signed a Seven County Policy banning FGM. In Zimbabwe, the collaboration of traditional leaders supported a change in the use of cattle from an asset used as part of the bride price into a sanction that is imposed as a penalty for breaking the law when a child marriage takes place.
"In Zimbabwe, we are also championing education for girls. We should be taking a step-by-step approach … a girl child should be educated, a girl child should get qualifications, work and only then … marriage. I lobbied this with traditional leaders, and then shared this vision touring small villages," said Senator Nkatazo Siatabwa, Chief Siansali of Zimbabwe.
Hosted by UN Women, the four-day meeting also provided a platform for traditional leaders to voice their Generation Equality commitments. "As a Council of Traditional Leaders of Africa, we commit to support governments across Africa to protect the rights of the girl child emphasizing investments in sexual and reproductive health, and by ensuring that menstrual hygiene of young girls is prioritized and accessible by 2030," said Queen Martha Sekhothali Mabena of South Africa, who champions for sexual and reproductive health and rights and gender equality in South Africa.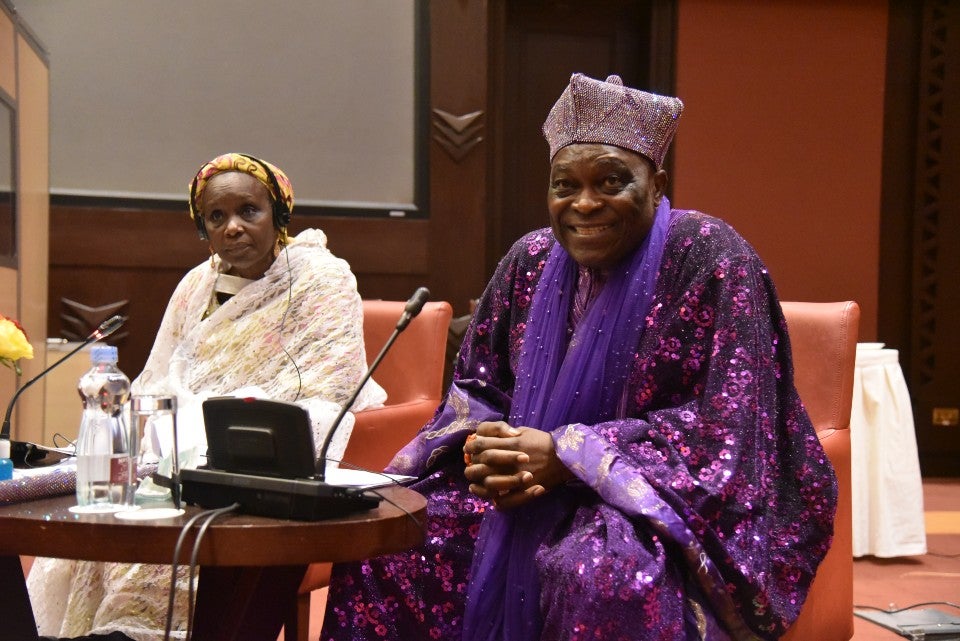 Other Generation Equality commitments included intensifying advocacy initiatives and policy dialogue to accelerate the end of child marriage and female genital mutilation by 2030; conducting a gender-responsive review of customary laws that address access to justice for victims/survivors and punishments for perpetrators by 2023; promoting positive masculinity to embody and act as role models in their communities and families and engage at least 80 per cent of men in communities as allies for gender equality and women's empowerment.
"Evidence shows that violence against women is preventable. Traditional leaders can be key partners in preventing child marriage and eliminating FGM, among other harmful practices by calling out violence, standing in support with survivors and advocating for change," said Sunita Caminha, UN Women Regional EVAW Advisor for East and Southern Africa, commending COTLA for committing to use their power for transformative change.
At the end of the meeting, traditional leaders adopted a communique and agreed to reach new members and communities on their journey to promote gender equality and positive masculinity across Africa.
Infographics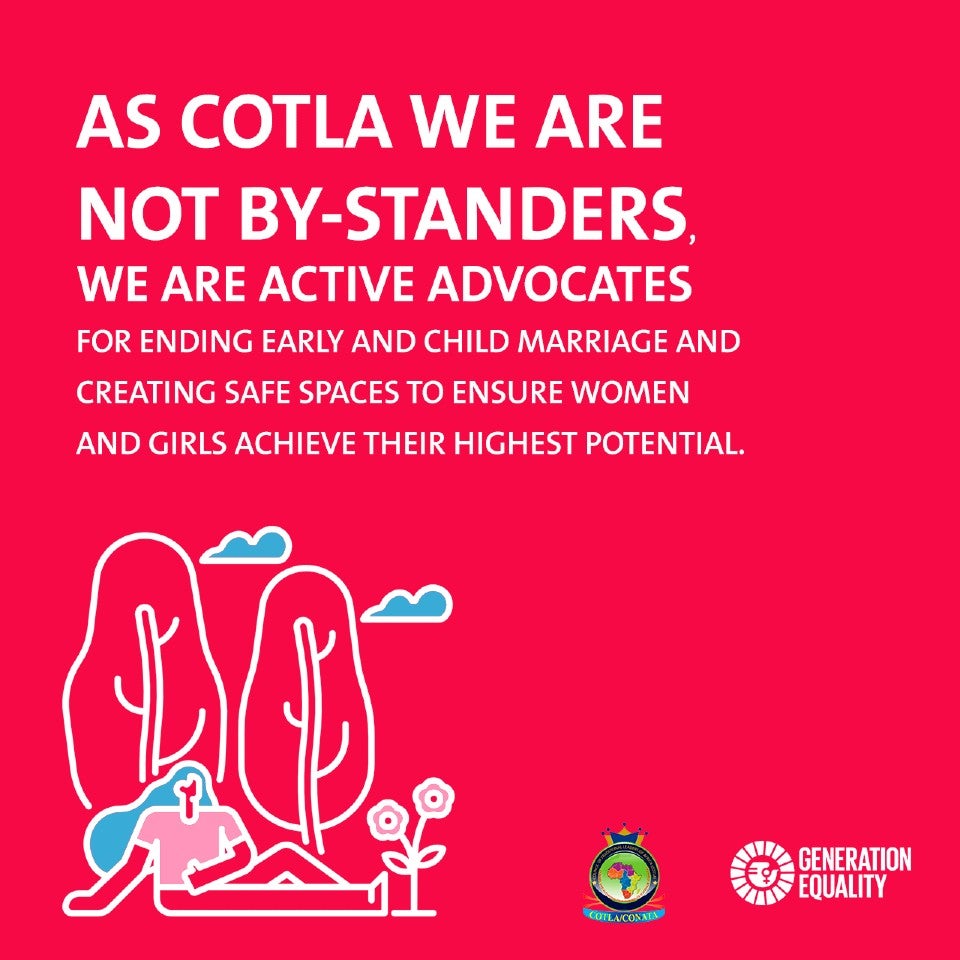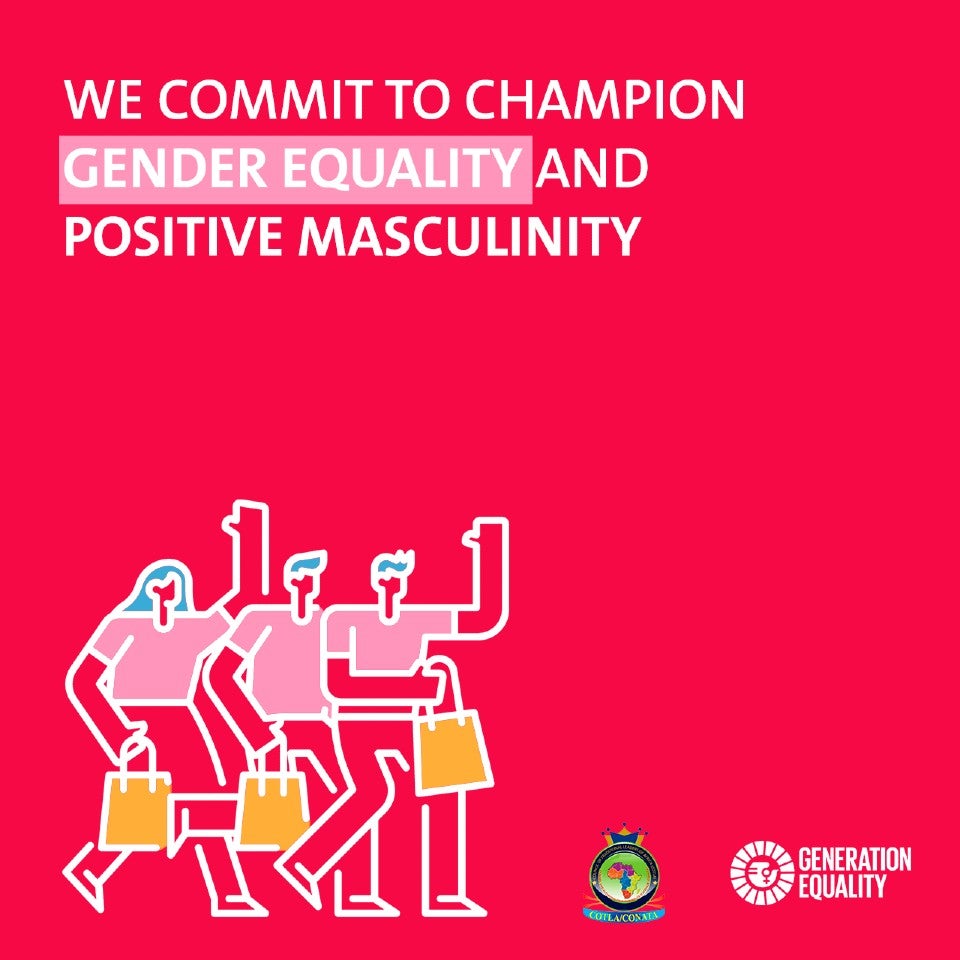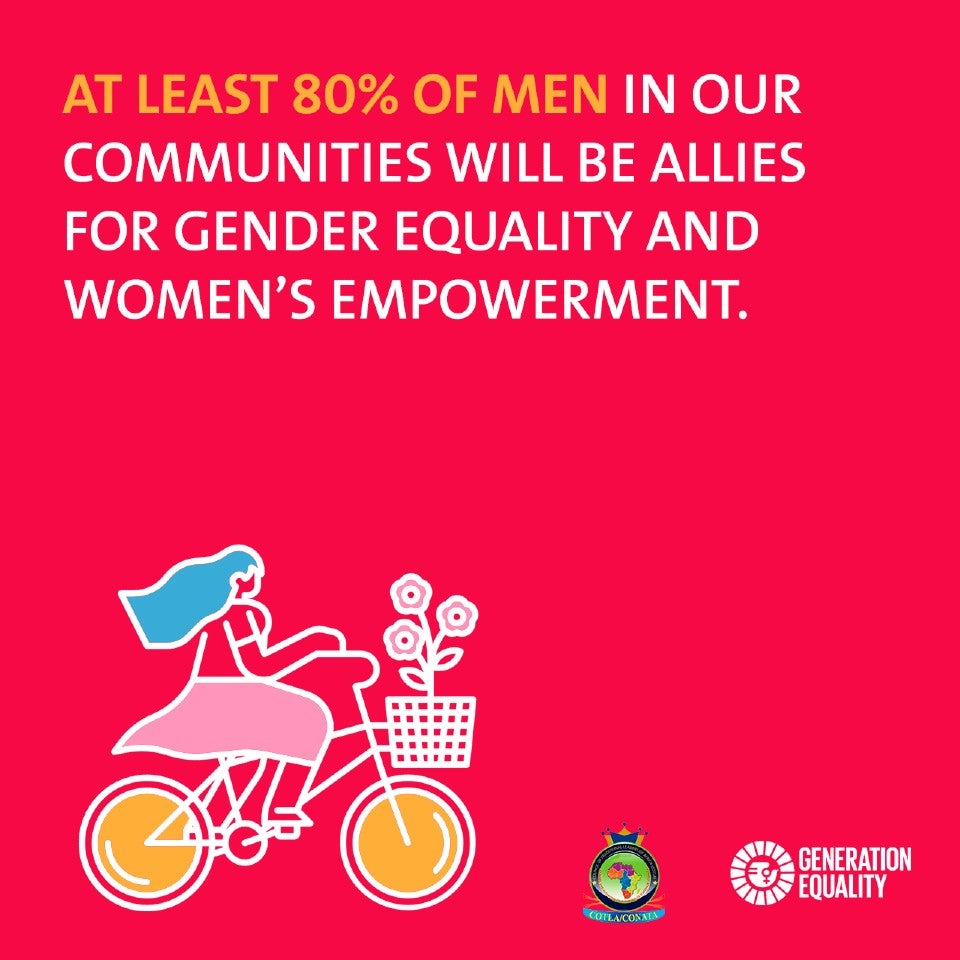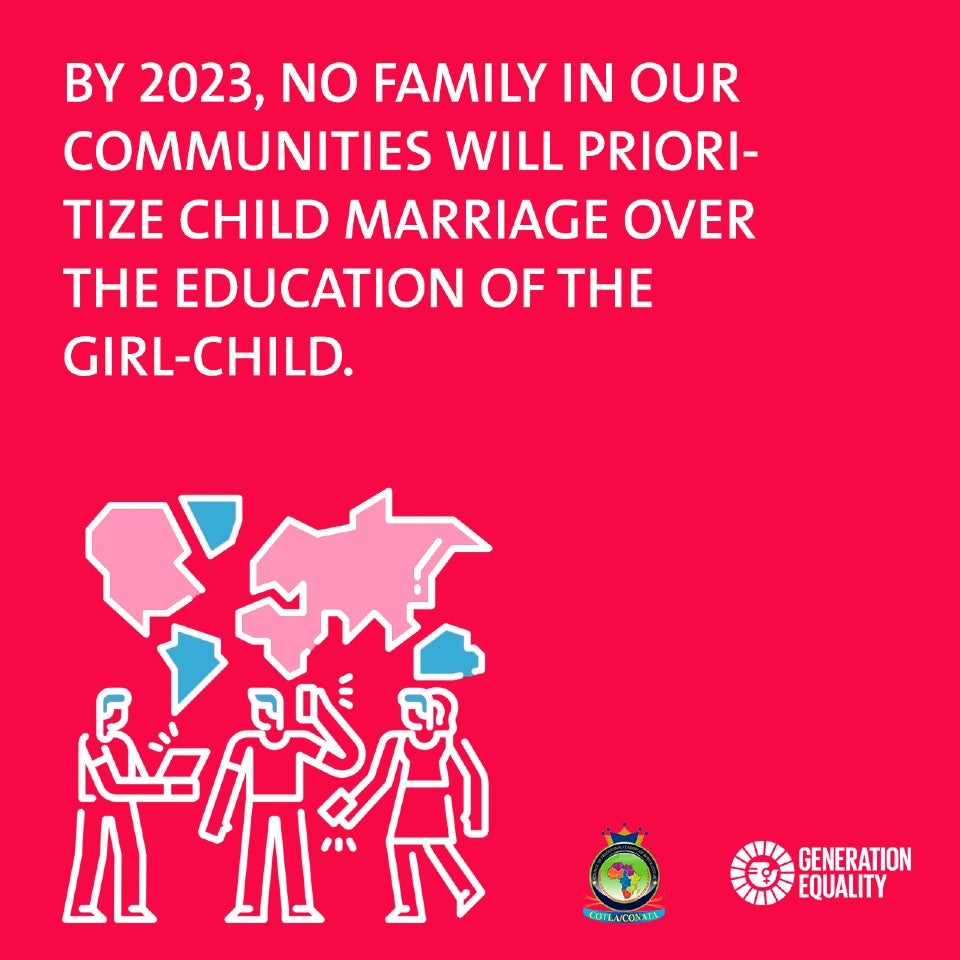 Quotes