Equality Café: International Women's Day (IWD) 2023 Edition
Date:
UN Women East and Southern Africa Regional Office hosted the second edition of its Equality Café on Monday 6th March in Nairobi, Kenya to commemorate International Women's Day 2023. Equality Café is a forum facilitated by UN Women for collaboration among journalists and influencers, and it serves to train, inform, discuss, and foster media partnerships that promote gender equality. The International Women's Day edition of Equality Café brought together 25 journalists and influencers for an open dialogue on acting towards bridging the gap in innovation and technology to achieve gender equality, in line with this year's theme  DigitAll- Innovation and Technology for gender equality.
Officiating the opening of the event, the Deputy Regional Director, Zebib Kavuma called on the private and public sector to work towards ensuring the inclusivity of women in the digital world to ensure they equally benefit and contribute towards technological development in the region. She called on the government to foster STEM (Science, Technology, Engineering, and Mathematics) education programmes for girls and provide infrastructure such as affordable electricity and internet connectivity especially in rural areas.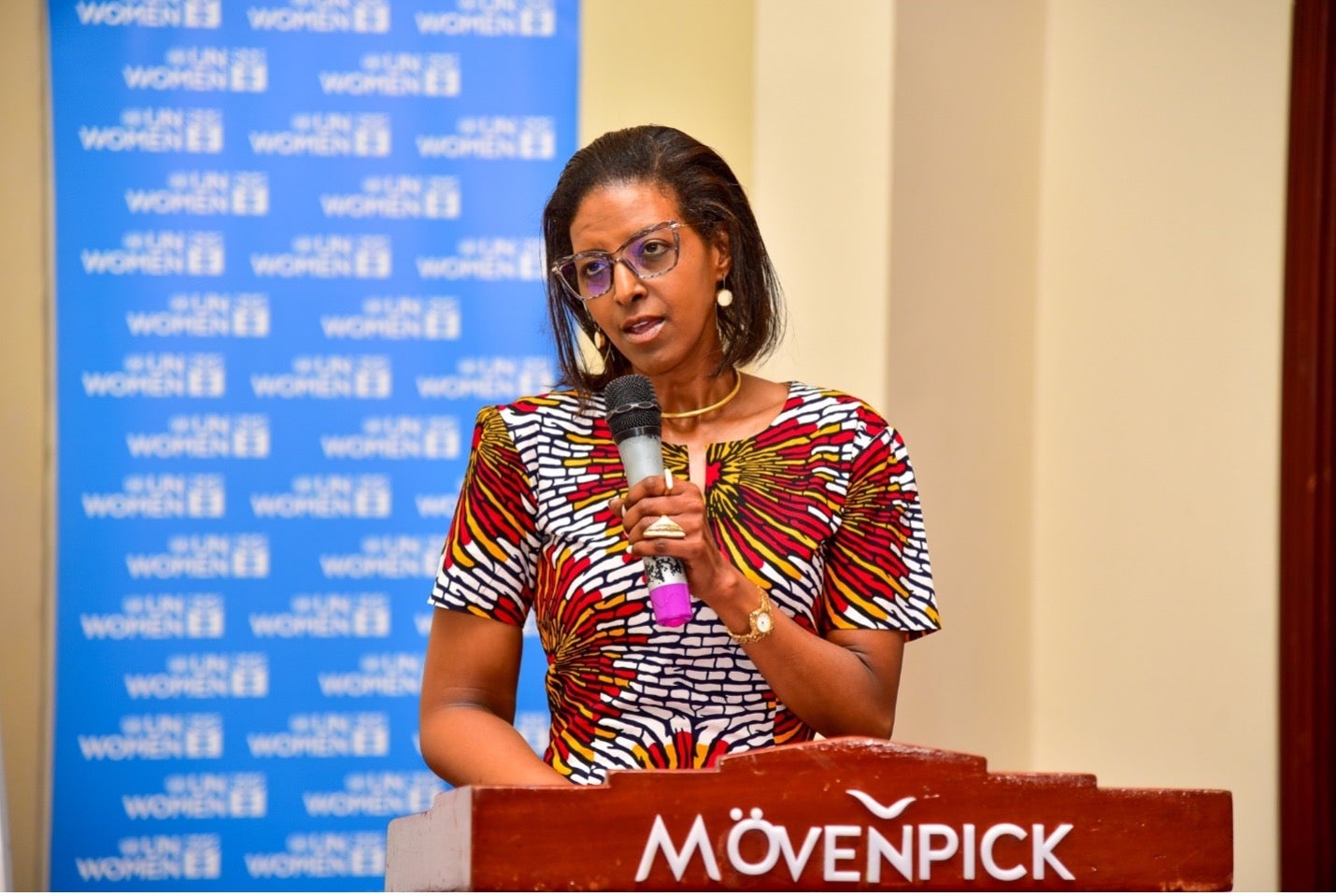 UN Women's Regional Policy Specialist for Women Economic Empowerment, Mehjabeen Alarakhia, emphasized on the need for women in the region to have more access to digital spaces to enable them to benefit from the current and future online entrepreneurship opportunities. Speaking via video message, she added ,"To achieve this it is important to put more effort towards providing both digital and educational literacy to women and girls and to put in more work towards ensuring that digital spaces are safe for women and girls."  
The highlight of the event was a panel discussion with Lydiah Karanja – Lead, Microsoft Garage East Africa, Sunita Caminha – UN Women Regional Policy Specialist for Ending Violence Against Women, Sizolewthu Maphanga – Beneficiary, African Girls Can Code Initiative and Lilian Muendo – Editor, The She Word, BBC Africa.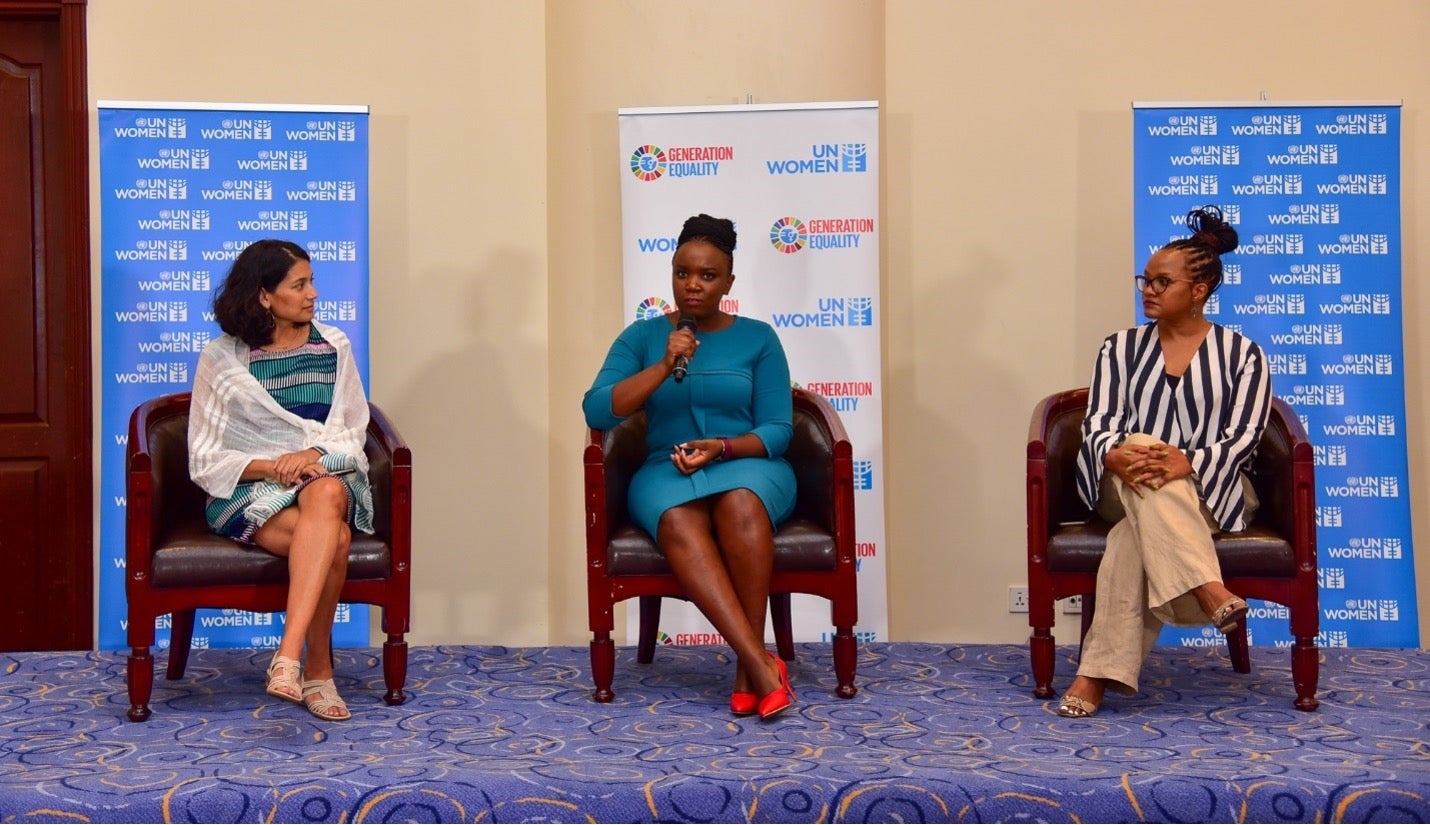 The panelists provided insightful contributions with discussions centered on encouraging the media to make deliberate efforts to cover women, especially on matters technology, by highlighting inspiring stories of women and girls succeeding in innovative technology. This will help to elevate them and to encourage more women and girls to join the sector. The panel discussion also highlighted the need to ensure that women have a hundred percent access to the internet and are protected online by calling on necessary measures to be put in place to prevent and eliminate technology-facilitated gender-based violence. The panelists emphasized on the need to bridge the gap in innovation and technology especially for rural women and girls.