Bridging the Gap: Community Radios in the DRC
90 journalists from community radios reinforced their capacities on gender inclusion in the media, as well as the importance of listening clubs, during 5 day workshops that took place in the cities of Kinshasa, Lubumbashi, Matadi and Goma, in the DRC, throughout June 2023.
Date: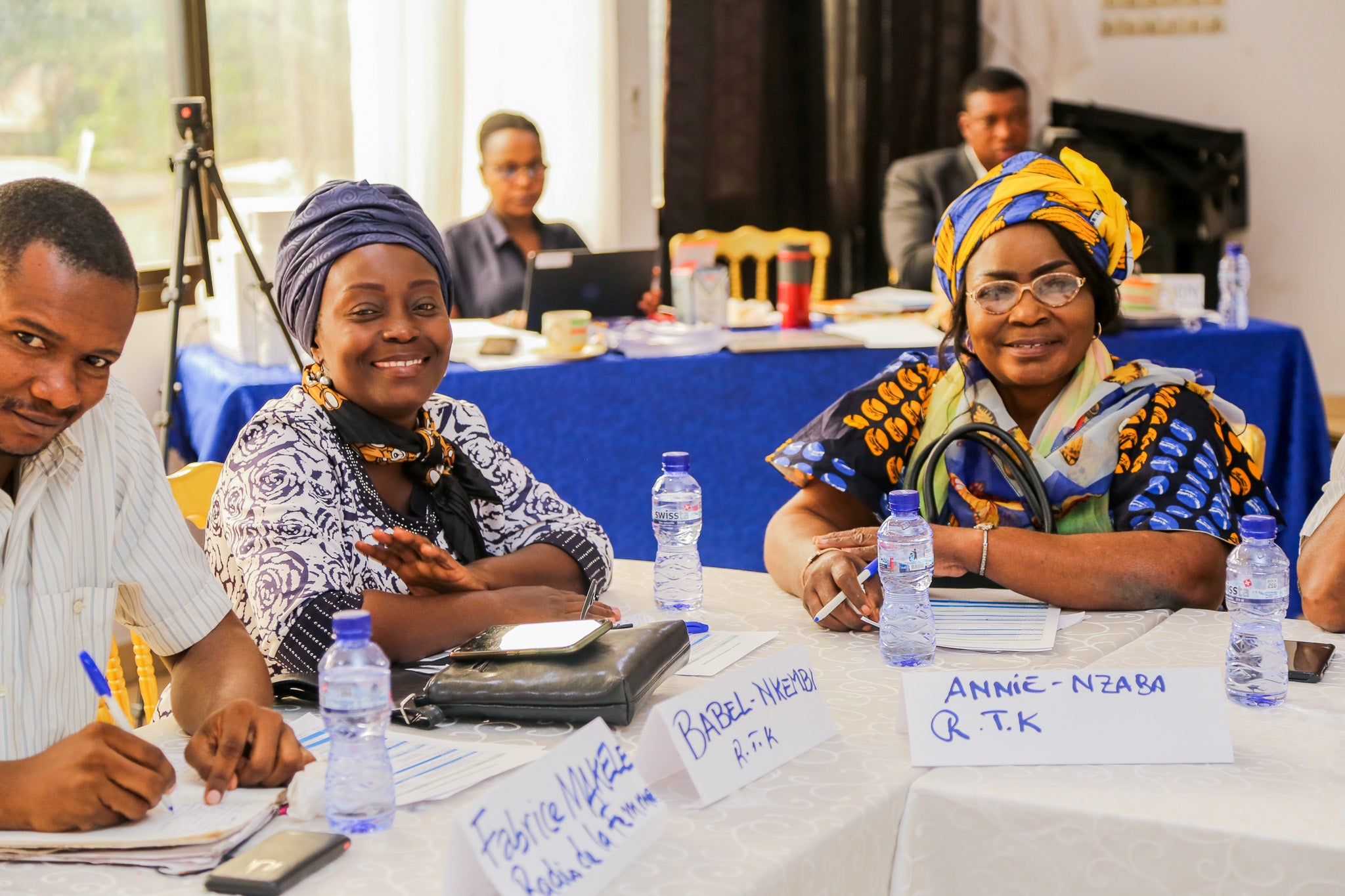 In the DRC, community radios remain the most vital media for information to reach remote communities and villages outside urban areas. To keep them informed of their audiences needs and opinions, community listening clubs led by community leaders, civil society organisations and other key actors, exist throughout the country. Local journalists act as a bridge to keep these communities up-to-date on all news, including political, economic and legal. As expressed by WEE program manager, Mr. Rosnert Ludovic Alissoutin: "The involvement of community radios in the construction and dissemination of messages favorable to women's entrepreneurship is very strategic because they are media who have a direct relationship with women entrepreneurs and their communities".
As an essential vector in country-wide communications, community radios play an enormous role in either promoting stereotypical gender roles, toxic masculinity and harmful language, or eradicating them.
It is  with this in mind that UN Women DRC, within the framework of PADMPME, a project on the dissemination of legal texts referring to female entrepreneurship within the Women Economic Empowerment pillar, mobilised to provide these change-making journalists with an engaging training on integrating gender perspectives into their craft. Alongside the leading community radios, members of the ACEF (Community alliance for female entrepreneurship) attended the workshops, in order to provide a community point of view and ensure a future synergie between the media and community's needs.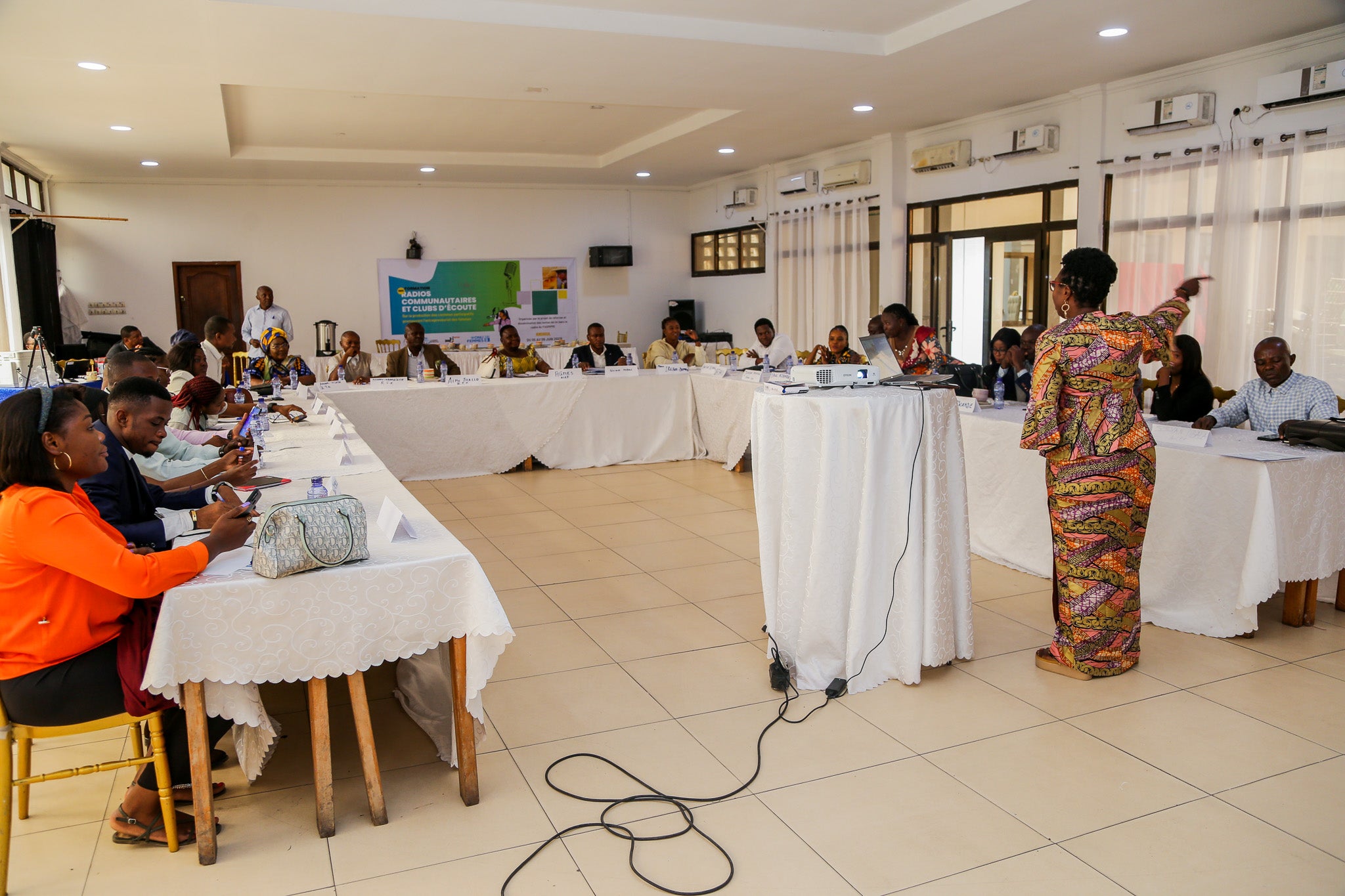 Information is key to promote economic empowerment within DRC communities. Knowing how to register a business, hearing stories of women that successfully started their own enterprise, learning how to register to vote, or understanding how to identify and denounce gender-based and sexual violence, is essential information that every woman should have. More broadly, this information is essential in order to advance gender equality and women empowerment in the country.
While radios are the most widespread form of media, many people in remote communities remain disconnected from these, or simply do not have the time to listen to radio programmes. Designated listening clubs are in these cases responsible for relegating information back to the communities they represent, and then informing radio stations of the people's opinions and informational needs. "We, as listeners' clubs and ACEF, are responsible for becoming a bridge between rural women and community radio, sharing information to edify them. We have to go out into the field to educate women about their rights," shared Mrs. Philippine Dindimba Malenga, member of ACEF. "The training really taught us how to partner with radio, we changed the way we work with them."
The workshops comprised an introduction to gender terms, gender equality, empowerment and digitalisation, as well as in-depth participative sessions on the importance of listening clubs and the correct use of different types of media and language to share women's stories and stories on sensitive topics, such as VAW. "We learned about the methods to use in our daily work, which consists of informing the population on how to integrate gender and put women in the same tune as men in society" concluded Mrs. Maguy Kembo, journalist participant in the Matadi training.Sessions were imparted by programme managers, sociologists and communications experts, and were highly engaging, provided in the form of group work, games and round tables. On the fifth date, groups formed by a mixture of journalists and ACEF members presented their final projects, where they integrated all the theory learned into a real-life emission.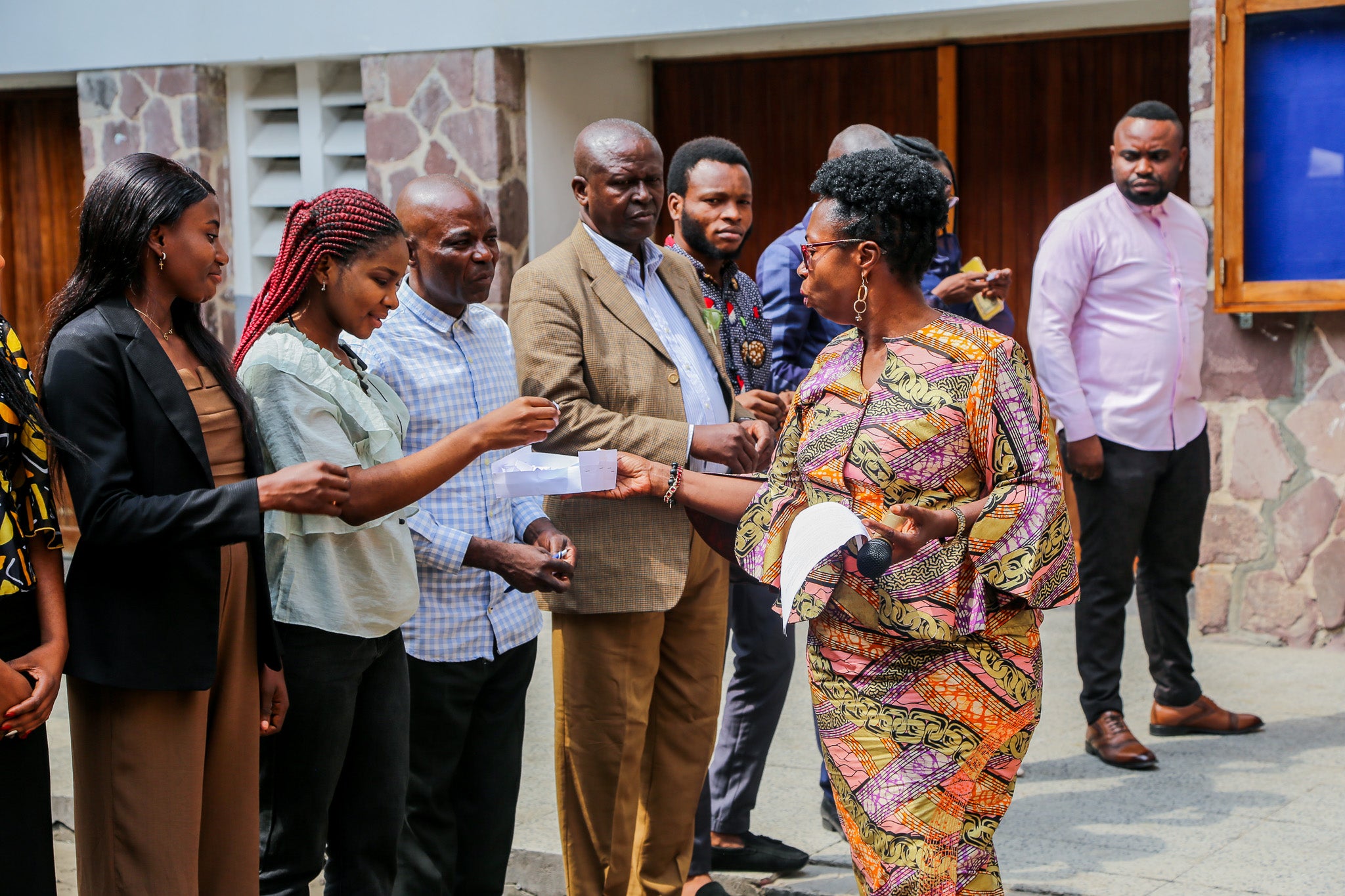 By the end of the five days, not only did the journalists and the ACEF members feel more confident about communicating on gender issues, but new partnerships between both sectors were formed, as well as new listening clubs and friendships. ACEFs felt closer to their local media, and able to reach out about community needs and opinions and better understood their role in bridging the gap between information and the peoples that do not have direct access to it. "ACEF is our partner for life, for the press. We understood the importance of our brothers and sisters in the listening clubs who are there to give their opinions and work with the channel for the development of society. Thank you to UN Women for this initiative," said Bénis Joseph Feruzi, journalist participating in the Matadi training.