Women's Leadership and Political Participation Project Launched
Date: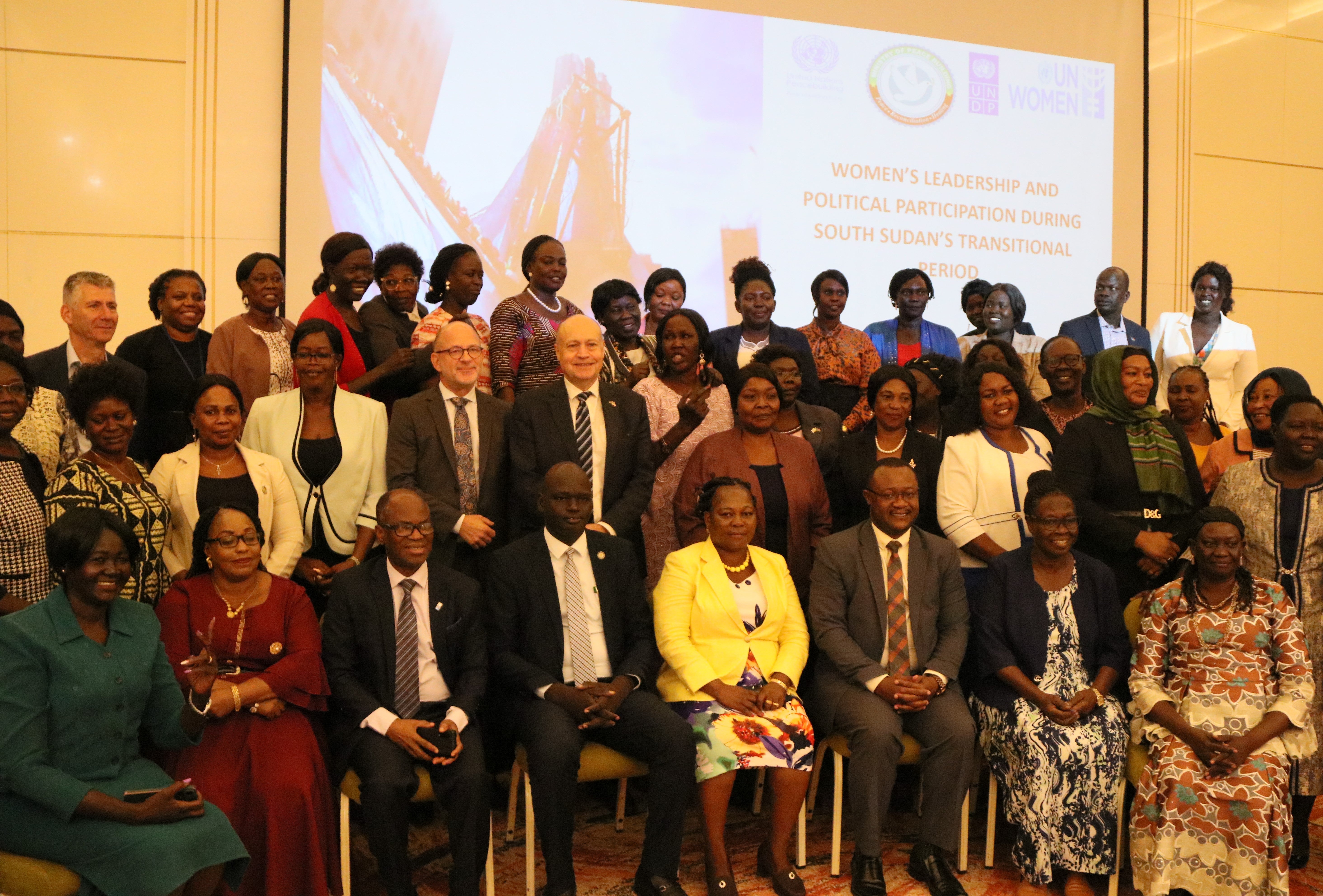 UN Women South Sudan and UNDP South Sudan have launched a three-year Women Political Participation and Leadership during South Sudan Transition project is a one, funded by the Peace Building Fund. The project, to be implemented in Juba, Malakal and Pibor will have technical leadership and strategic oversight provided by the South Sudan Ministry of Peace Building.
Hon Mary Nawai, Minister of Parliamentary Affairs speaking as she launched the project called on all stakeholders to leverage the gains from similar projects to support capacity-building and advocacy efforts for women's political participation.
UN Women Country Representative Peterson Magoola stated that South Sudan is at a critical juncture where opportunities for equal and full participation of women in peace-building, security, and political processes must be harnessed.
 Also speaking was Amer Manyok, a woman civil society representative, who highlighted the need for a gender-responsive political space in South Sudan, in line with the agreed conclusions of the Commission on the Status of Women (CSW65) as women political participation is key to closing the gender gap in politics. 
The Revitalized Agreement on the Resolution of the Conflict in the Republic of South Sudan (R-ARCSS), 2018, requires the participation of women by at least 35%, however to date, none of the government institutions have attained this representation. Out of 100 members of the Council of States, 26 are women.  Out of the 550 members of the Transitional National Legislative Assembly (TNLA), only 171 are women.   Out of the 64 parties, only three political parties are women-led, and two are legally registered. The R-ARCSS has a provision that seek to sustain and enhance the gender gains made so far in the Country, the project will tackle the barriers that undermines and keep women, especially young women, at the margins of decision-making, political leadership, and participation.