The African Development Bank approves $4 million to UN Women to support women entrepreneurs in West Africa
Date: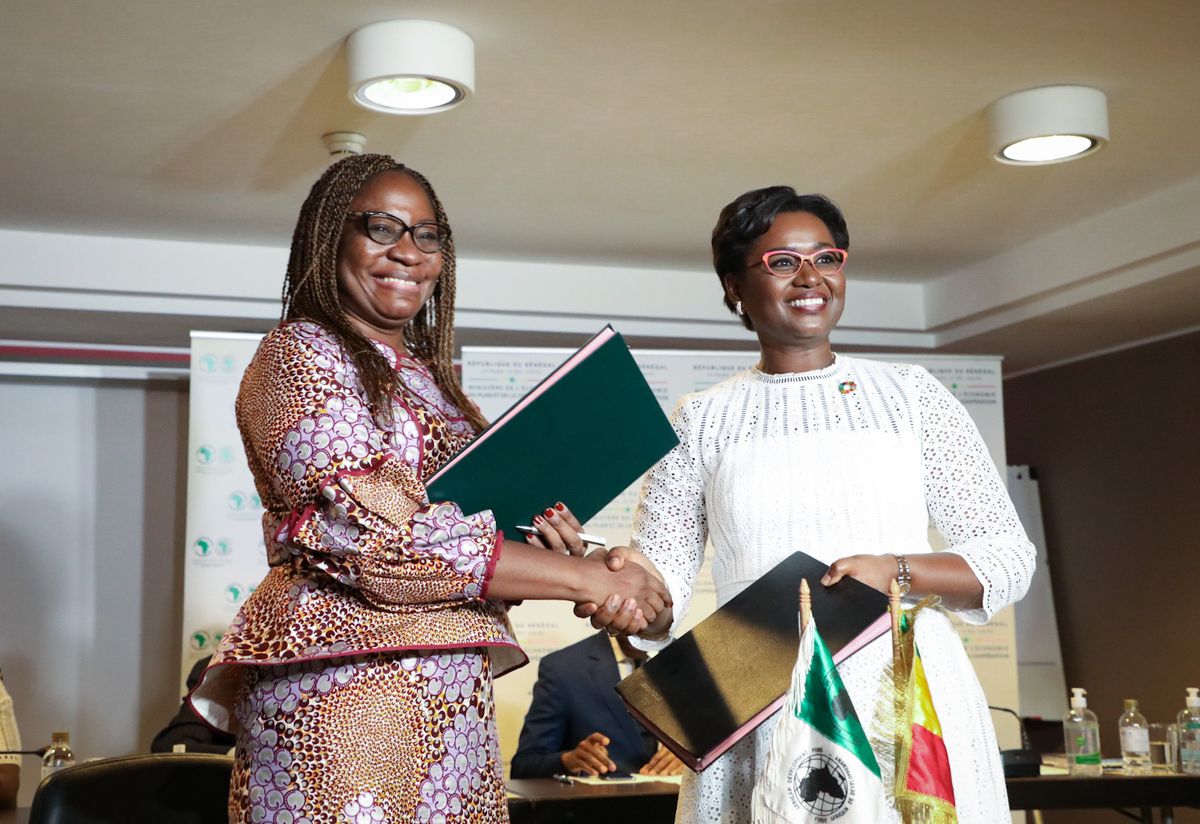 Dakar, January 27th, 2022 - The African Development Bank Group, through its flagship Affirmative Finance Action for Women in Africa (AFAWA) initiative and in collaboration with the Women Entrepreneurship Financing Facility (We-Fi), has approved a $4 million grant to UN Women to support women entrepreneurs' access to public procurement in West Africa.
The financing – the Bank's largest ever grant to UN Women - will support reform to improve women-led businesses' access to public procurement and the development of gender-responsive procurement initiatives, as part of inclusive Covid-19 recovery programs in Senegal, Mali, Cote d'Ivoire, and Nigeria.
"The Bank is extremely proud of signing this project in partnership with UN Women through the funding of the AFAWA initiative.  We are committed to unlocking the entrepreneurial potential of women and seeing them grow. We are confident that this high-impact project will provide great opportunities for women entrepreneurs in Senegal and the region," said Marie-Laure Akin-Olugbade, Director General for the Bank's West Africa Region, at a signing ceremony on Thursday, 27 January 2022.
Oulimata Sarr, UN Women's Regional Director for West and Central Africa and Akin-Olugbade were signatories to the collaboration agreement, at a meeting held at the Terrou-Bi hotel, in Dakar. The signing was witnessed by African Development Bank Group President Dr. Akinwumi A Adesina, on an official visit in Senegal and Amadou Hott, Minister in charge of Economy, Planning, and International Cooperation.
Public procurement represents an enormous share of global demand for goods and services - a multi-trillion-dollar industry accounting for 15-30% of worldwide GDP. However, women-owned businesses only access 1% of public procurement. In West Africa, women remain under-represented as entrepreneurs accessing public procurement opportunities. A UN Women study found that in Senegal, for example, less than 10% of women entrepreneurs are aware of the affirmative procurement legislation aimed to increase women's engagement, and less than 5% said they are fully aware of public procurement process and modes. 
Oulimata Sarr celebrated the strategic partnership between UN Women and the African Development Bank Group.
"This project comes at the right time as women entrepreneurs need to be supported for Covid-19 recovery. The public and private sector have a critical role to play in enabling women owned businesses to access larger contracts. In addition to country level interventions in Nigeria, Mali, Cote d'Ivoire and Senegal, the Project will work with regional institutions to influence key continental processes that are important for women entrepreneurs' access to markets such as the implementation of the African Continental Free Trade Agreement," she said.
Through this project, UN Women will work with national procurement agencies, small and medium enterprise departments, as well as with women entrepreneurs. The project aims to improve legislation and improve women business capacities to access public tenders - ensuring that women are equipped with technical skills to compete for procurement opportunities. The project will also contribute to mitigating Covid-19 impacts by helping women-led small and medium enterprises enhance skills to manage their activities online, operate remotely and adjust their business models, including exploring opportunities for innovation.
Media contacts:

For the African Development Bank: Alphonso Van Marsh, Principal Digital Content and Events Officer, email: a.vanmarsh@afdb.org
For UN Women: Hawa Seydou Diop, communication specialist for UN Women West and Central Africa Regional Office, email: hawa.diop@unwomen.org