Traditional practitioners embark on alternative economic livelihood programs in Liberia
Date:
In Liberia, some traditional practitioners who had over the years practiced female genital mutilation (FGM) are now leaving the practice and opting to embark on alternative economic livelihood programs such as climate-smart agriculture, village savings loan associations, and business management.
FGM is a harmful practice that involves the removal or injury of external female genital organs for non-medical reasons. It is a violation of women's human rights and can have devastating health consequences, which include hemorrhaging, infection, chronic pain, childbirth complications and in severe cases, death.
54-year-old, Kema Dahn, from Nimba County, in north-eastern Liberia is one of the traditional practitioners who used to perform Sande society activities, where young women and girls are initiated into adulthood through a series of activities including FGM. However, she has since stopped the practice and is now focusing on agricultural activities and other business ventures following a training on climate smart agriculture, business development, literacy and village savings and loans association methodology that was facilitated by Plan International in collaboration with UN Women, under the European Union and United Nations Spotlight Initiative.
"We used to teach the girls how to behave in the presence of older people, plaiting hair and being modest but we are no longer practicing FGM because we realized that it is not necessary. We are now focusing on agriculture and business activities," said Ms. Dahn.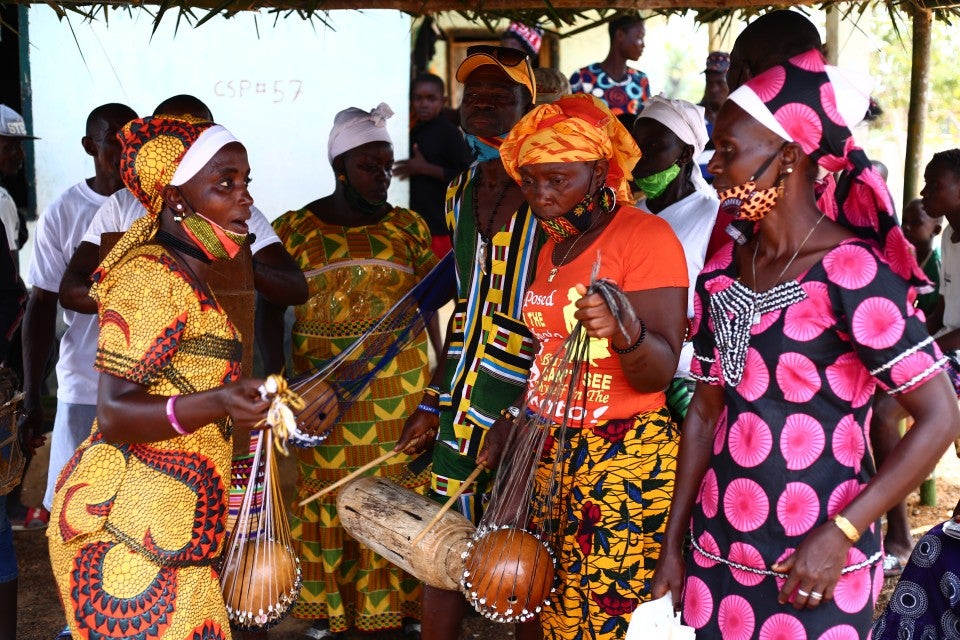 Ms. Dahn is feeling grateful to be a beneficiary of the alternative economic livelihood program because she received training on agriculture and business development.
"The training really helped me a lot because we did not know much about business, but I now understand the meaning of business. I never knew much about farming, but I have acquired new knowledge and skills to do farming. I also learnt how to manage a small business. I have this information in my heart. If I sell a bag of salt, I now know what I am getting from it. The new skills in business development and management provided a great opportunity for me to get another source of income different from that earned through FGM," said Ms. Dahn.
Until today, FGM represents a practice performed for financial as well as cultural reasons. However, Ms. Dahn believes that the alternative economic livelihood program provides an opportunity to transition from FGM activities to economic empowerment benefits for all traditional practitioners in Liberia.