Take Five: Engaging male champions in the fight to end gender-based violence in Rwanda
Date: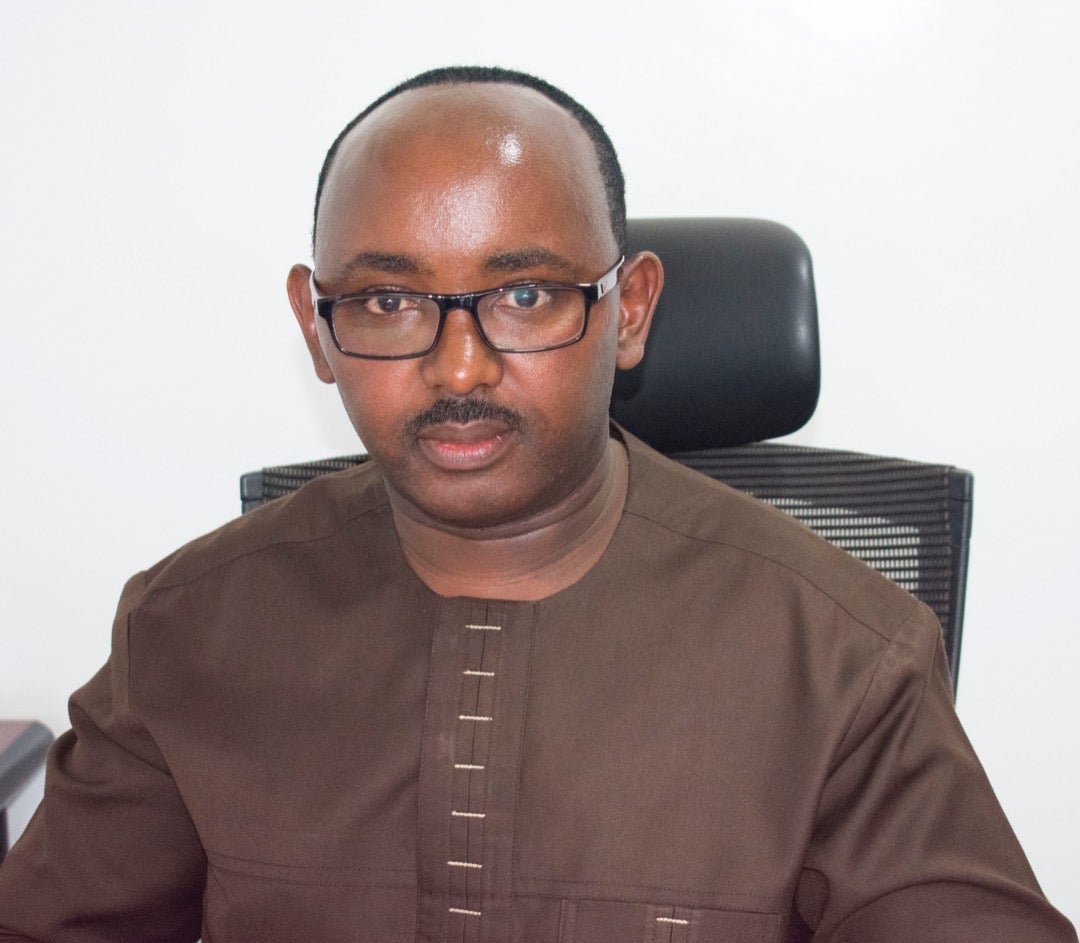 The forces of good are slowly moving forward, yet the fight to end gender-based violence in Rwanda continues.
Fidele Rutayisire is a lawyer, passionate and articulate women's rights activist in Rwanda. He is the Founder of the Rwanda Men's Resource Centre non-governmental organization striving to reach out to other men in order to promote gender equality through promotion of positive masculinities and male engagement approaches in development programs in Rwanda.  
He talked to UN Women during the 16days of activism against Gender-Based Violence about his work in engaging men and boys to promote positive masculinities among Rwandan communities.
What's your motivation to be on the frontline?
We know how crucial it is for men to reach out to other men in order to work together in challenging rigid norms that negatively affect women and children and support and influencing their peers in adopting positive forms of masculinities to end men's violence against women and children in Rwanda. There is need to empower and reach out to men so that they engage in gender equality practices through promotion of positive masculine behaviors, effective cross- gender dialogue in ending sexual and gender-based violence in Rwanda.
How has the GBV changed in Rwanda?
Over the years we have seen transformation mostly witnessed through the men engage approach, the government of Rwanda has been working closely with different organizations and has offered a space that promotes gender equality and fights gender-based violence. We however believe that GBV is an issue and women remain to be primarily affected.
Rwanda is a pace setter in this fight. We will fasten the transformation process by continued discussions and actions on causes of violent masculine behaviors and influence them for a positive change.
How do responders deal with the trauma?
Responders have had an opportunity to talk about how they felt during abuse and how they were affected emotionally, mentally or physically. We have seen healing from traumatic experiences possible and it's happening often. During our trainings, especially couples training, we allow perpetrators to seek forgiveness from their spouses, this is usually the first step. When the victim forgives then the healing process starts and it is easier to carry on with conversations of change. This ends grudges and enmity.
How does GBV change across the country through some of the strategic mechanisms including engaging men in sharing unpaid care work?
Today, one cannot hesitate to say that men play an important role of pacifying families, as well as being heroes in their story, they initiate solutions over inciting problems at home, by doing unpaid care work. To also challenge negative gender stereotypes and to address how unpaid and domestic work hinder the promotion of women's rights for policy change, we continue to involve men and everyone else in the discussion -including individuals that community members work with, and trust most, this also includes religious leaders.
What's next for unpaid care work in Rwanda?
Unpaid domestic and care work is still primarily performed by women, although projects can involve males and shift gender norms to bring about a change. If this project is extended and scaled up, it will be easy to follow up on the couples that have manifested change.
Today we hand over the pending issues to the local authorities to follow up on the couples but direct follow up from RWAMREC will be consistent.