Youth and Generation Equality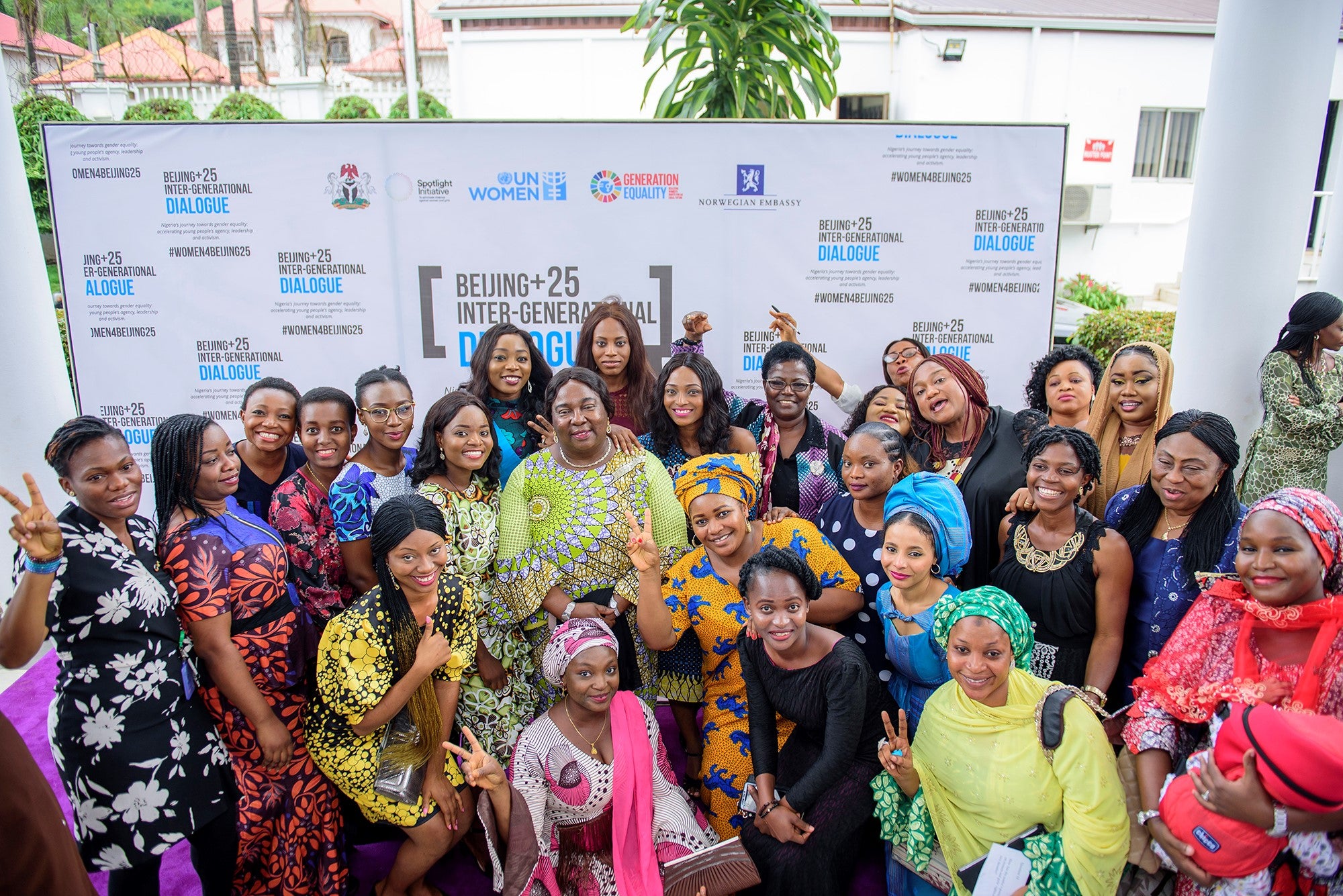 UN Women partners with youth, men and women to strengthen their active participation and leadership in the country's development and accelerating the achievement of Gender equality and the empowerment of women. Work with young people, including adopting and implementing global and national norms and standards that guarantee the rights of young people and partnering with them to undertake programmes and initiatives in various areas of gender equality and the empowerment of women.
Our current programme and initiatives help amplify and strengthen the voices and agency of young people to be active agents of change and leveraging the opportunities of the Generation Equality campaign and platform. UN Women instituted a structured mentorship programme - funded by EU Spotlight Initiative - where older women gender champions mentored youth women through one-on-one mentorship exchange, webinar learning sessions, peer-to-peer learning and sharing.
UN Women is also supporting young women and men to establish a formidable network where they can continue to champion the issues of violence against women, women participation, economic empowerment and other issues taking advantage of technology and other innovative solutions.