"I want a future, where our children grow up in security" – 5 questions to a peace mediator in Mali
Date: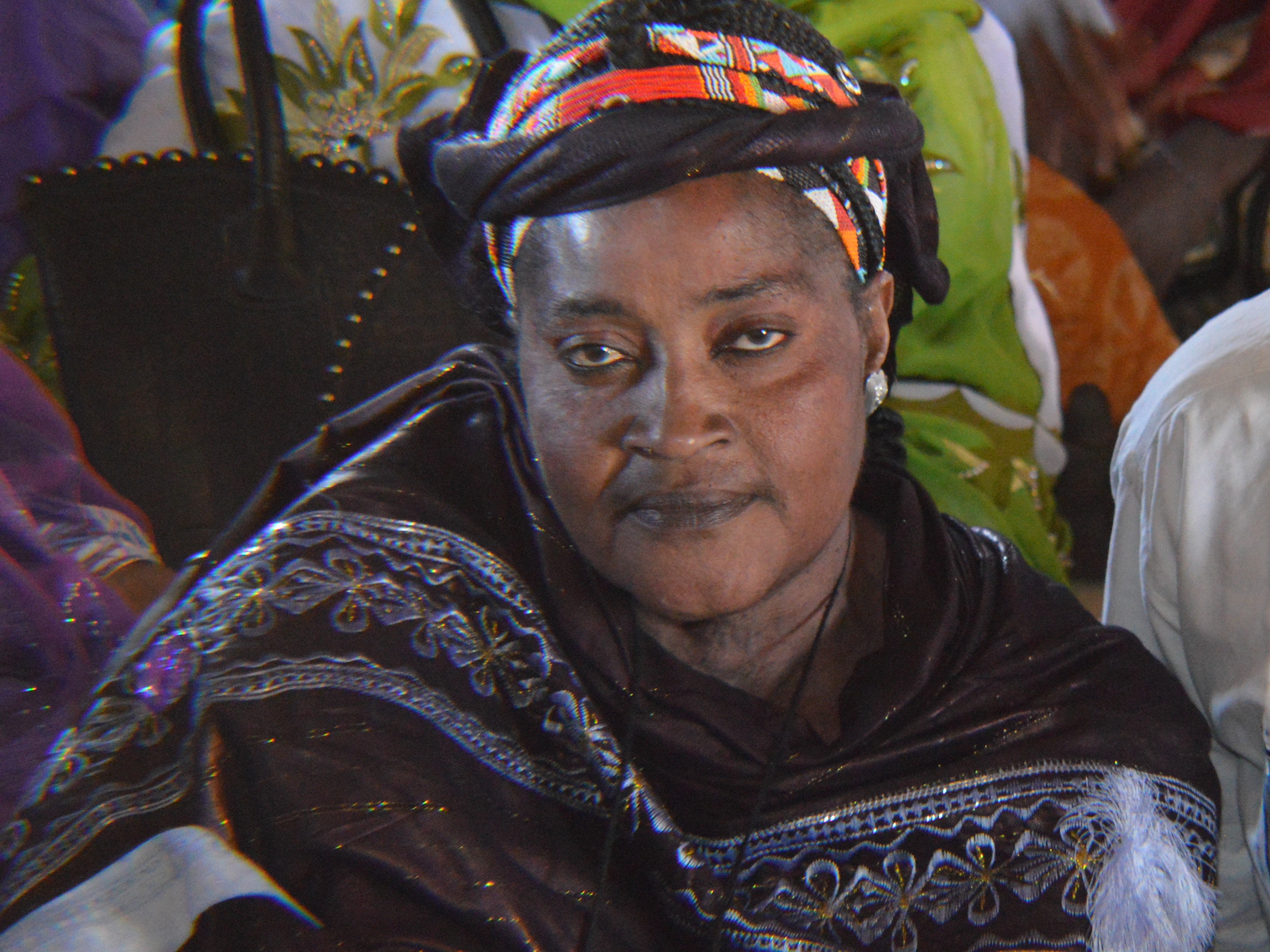 Since 2017, Mouna Awata is the President of the Women's Peace Hut in Gao – where local women from different ethnic communities come together to discuss their matters and raise their voices for a peaceful coexistence. On the occasion of the International Women's Day 2018, she describes her daily tasks as a female leader and her wishes for sustainable peace in Mali.
What does peace mean for you?
For me, peace is linked to different living conditions and social behaviors: mutual agreements, security and harmony among people. It means, we are living together, united in solidarity and with respect for each other.
How did you become President of the Women Peace Hut in Gao?
I am a female leader. I have several skills which are important for this kind of work. I know how to be patient, how to listen to people, how to be tolerant. I can bring people together. It is crucial for my work that I believe in myself and in others. All this makes me a credible and well-known person. I am in permanent contact with the people around me. This alone allows me to assure mediation in cases of family or community conflicts.
What are your tasks and challenges?
My work life is very divers. I keep an eye on the education and the development of my community and the women's group as I want to ensure their participation in decision making processes. Everything I am doing is related to the implementation of peace. Ensuring peace is the heart of my daily work, instead of organizing marriages, baptisms and saving associations. I travelled both inside and outside Mali to attend meetings and workshops and I even participated in the signing of the peace agreement in Bamako. During the occupation of Jihadist groups, I managed multiple mediations to reconcile families. Another crucial part of my work was to sensitize young men and women not to get in touch with the Jihadists and I gathered information on cases of sexual violence. Currently, we are trying to also convince the women of Kidal and Menaka to engage in peace talks and we aim to increase funds for our activities.
What motivates you to fight for your goals?
My main driver of motivation is to see the presence of women on all community levels. My community and my country mean everything for me. I love what I do and I like to see the fruits of my work, to evaluate my impact. And I am thankful that I collaborate with partners who give technical and financial assistance for our concerns.
This year, Mali faces several security and political challenges. What are your wishes for 2018?
This year should tremendously focus on the actual implementation of the peace agreement and reconciliation among all parties. The upcoming elections must take place peacefully throughout the whole country, without exception. I want a future, where our children grow up in security, with good health and education. And that our girls can finally step up for their rights.
Women Peace Huts:
Following a best practice approach in Liberia, where peace associations among women had a crucial impact on peacebuilding and reconciliation after the civil war, UN Women established several Women Peace Huts in the cities of Gao, Timbuctoo, Menaka and Berrah – the centers of the conflict in 2012 and 2013. The Peace Huts play an important role to strengthen peace and security throughout the country as they serve as venues where women from different ethnic communities gather on a regular basis to discuss and reconciliate disagreements, exchange experiences and foster social cohesion. Moreover, the Peace Huts allow them to give each other psychological support and to boost their economic empowerment as well as their influence on local decision-making processes.
The Women Peace Huts in Mali are implemented with the support of the Governments of Germany, the Netherlands and Sweden.