COVID-19 and the link to Violence Against Women and Girls
Date: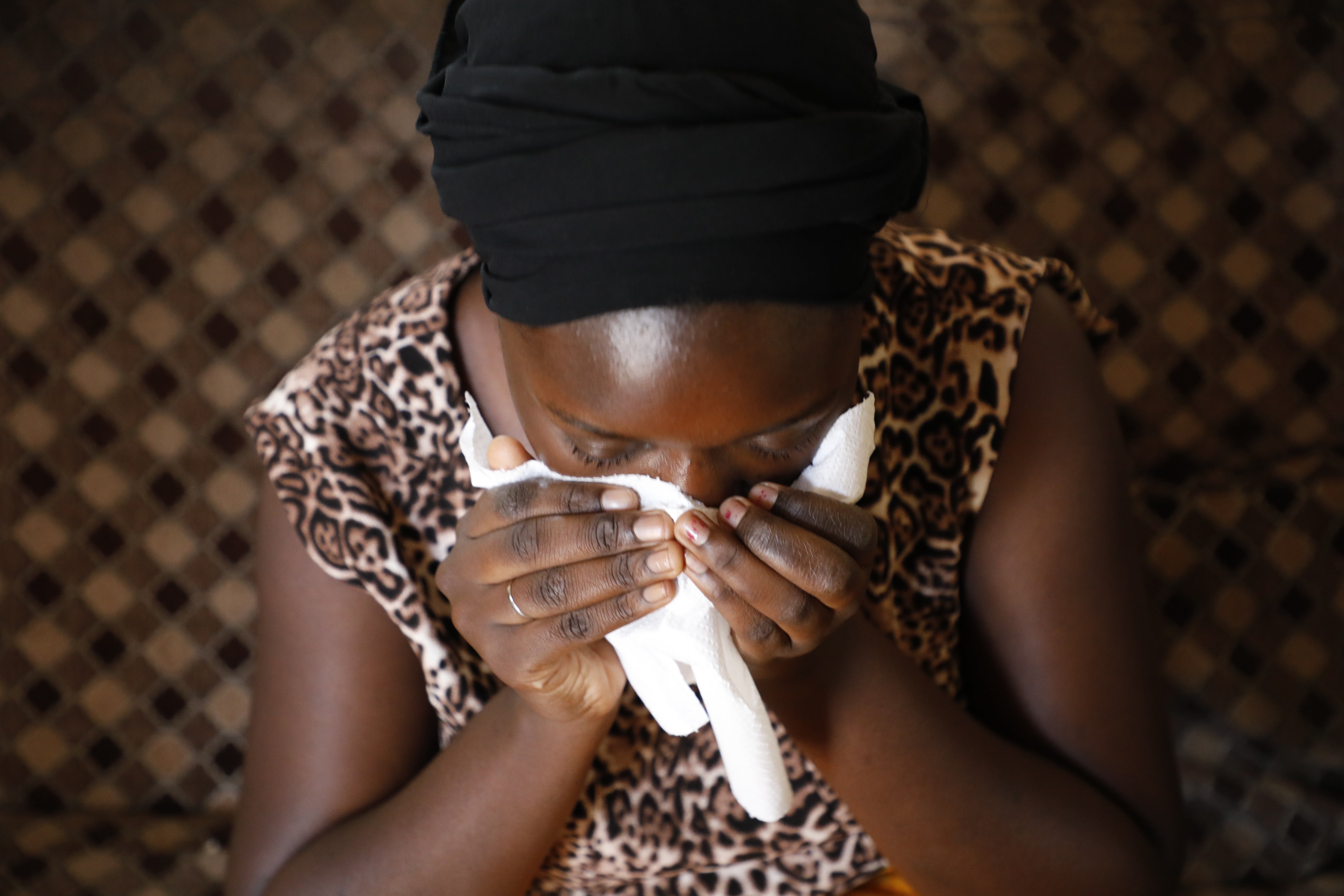 Around the globe, the COVID-19 pandemic is impacting women and men differently. Gender inequalities are typically worsened by crises and the coronavirus context is no different, as women are hit harder by its effects. Women make up 70% of the world's health sector[1], bear the responsibility of unpaid care work, and are likely to face increased levels of domestic and sexual violence.
In Nigeria, the National Centre for Disease Control (NCDC) reports that the bulk of confirmed cases of COVID-19 are domiciled in Lagos[2]. The President of Nigeria, in his state media broadcast, ordered a mandatory lockdown of all activities except essential services in Lagos, Ogun and the Federal Capital Territory from 30th March 2020[3].
The implications for survivors of violence against women and girls (VAWG) are immense. Many women and girls will remain trapped at home with their abusers as the state is placed under mandatory lockdown. Recognizing this danger posed to survivors of VAWG, the Mirabel Centre, a sexual assault referral centre, made the critical decision to remain open daily from 10am to 2pm. Since the lockdown began on 23rd March 2020, the centre has provided services to over fifteen clients, within just a 4-day period. Most of these cases have been incidences of defilement[4]. There are growing concerns that the lockdown will lead to an increase in rape and other forms of sexual violence as survivors remain in close proximity with perpetrators over a prolonged period of time.
The recorded cases show an increase in the level of reporting as it concerns survivors of sexual violence. It is also possible to infer linkage between children being out of school due to the enforced lockdown and the increase in reported cases.
Amid the COVID crisis, there are critical concerns as refuges for survivors of violence such as the Mirabel Centre struggle to remain open. While there are available essential health supplies such as hand sanitizers and masks, other challenges abound. It is exceedingly more costly to stock up on these supplies as prices have surged beyond 1000%. Public hospital laboratories are also closed which means medical tests have to be carried out in private laboratories which are not only more expensive but also carry lower guarantees of professionalism and confidentiality of information.
Over the past few days, the Mirabel Centre has reported three additional cases of sexual violence against adult women. Due to the lockdown, counseling had to take place over the phone as the only staff working from the centre presently are doctors. In addition, the centre depends on other agencies to provide services to clients which are outside their scope of engagement. Where these agencies have shut down either due to government directives or protection measures for staff, it has become more difficult to make the necessary referrals. The Lagos State Domestic and Sexual Violence Response Team (DSVRT) and government shelters have since been shut down.
The lockdown in Lagos carries severe consequences as the Lagos State government has stipulated one-month imprisonment or three months of community service for anyone who violates the stay-at-home order. If the lockdown continues and the number of incidences continues to rise, it may become extremely difficult for centers to respond effectively per the demand. This is even more evident with the shutdown of the DSVRT that should be at the forefront of responding to incidences of VAWG during this period. In addition, it will be extremely difficult for staff, especially the medical and counseling professionals, to commute to the centre daily, as transport service providers remain scarce.
A gender-responsive strategy must be underscored by the government and all stakeholders in dealing with the fall-out of the COVID-19 crisis. This includes the prioritization of gender-based violence (GBV) centres as essential services, as well as the inclusion of women in decision-making to ensure that valid gender concerns are adequately captured. UN Women is currently negotiating with state governments for the provision of government-branded vehicles and drivers to aid the movement of staff at the centres.