Second Chance Education Project in Cameroon
Progress of Second Chance Education Project farming activities from July 2020 to present in the midst of the COVID-19 Pandemic
Date: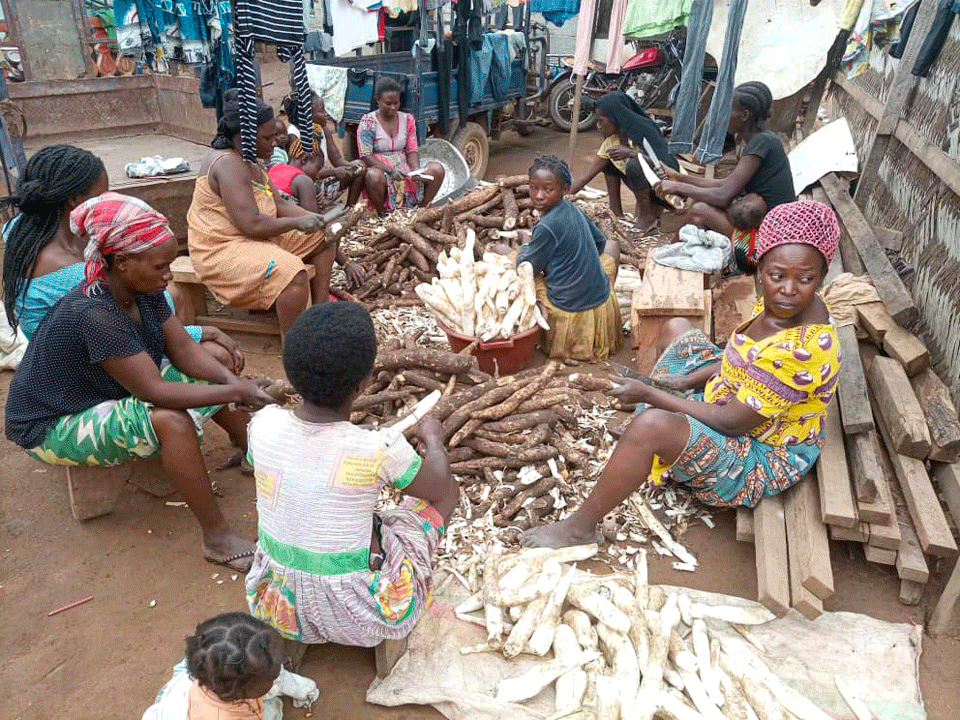 Cultivation of harvested Cassava. Photo credit UN WOMEN Cameroon
Second Chance Education (SCE) Project leverages partnerships, holistic approach and innovative technology to break current trends, and provide a comprehensive solution for marginalized women and young women. In this Light, SCE Project was launched in Cameroon by UN Women on 27th of May 2019 and later proceeded with the training and provision of Kits from the 10th of July 2019 to 1340 women and girls including 500 beneficiaries of farming activity. These beneficiaries (refugees; IDPs and host population) based in the Far North, East and Adamawa Regions of Cameroon were trained and provided with start-up kits in collaboration with the Ministry of Employment and Vocational Training (MINEFOP) and the Ministry of Women Empowerment and the Family Center (MINPROFF) to enable them start their own business and become independent. The farming activities were highly successful during the first phase (pilot phase) and the harvesting took place effectively though the COVID-19 pandemic affected the sale price of the harvested products.
In the midst of COVID-19 challenges, these highly committed women and girls have been progressing positively with the cultivation and harvesting of farming products (cotton, peanuts, cassava, maize, vegetables, beans etc.). They capitalised on their experiences gained from last planting session with the hope of harvesting more products than the previous year. The laudable present results demonstrate the sustainability of this activity and the project as a whole. These women and girls are able to reinvest the benefits, support their families as well as extend support and mentorship to new upcoming groups. It is worth mentioning that other crops will be planted and harvested progressively based on planting seasons per crop in each project site.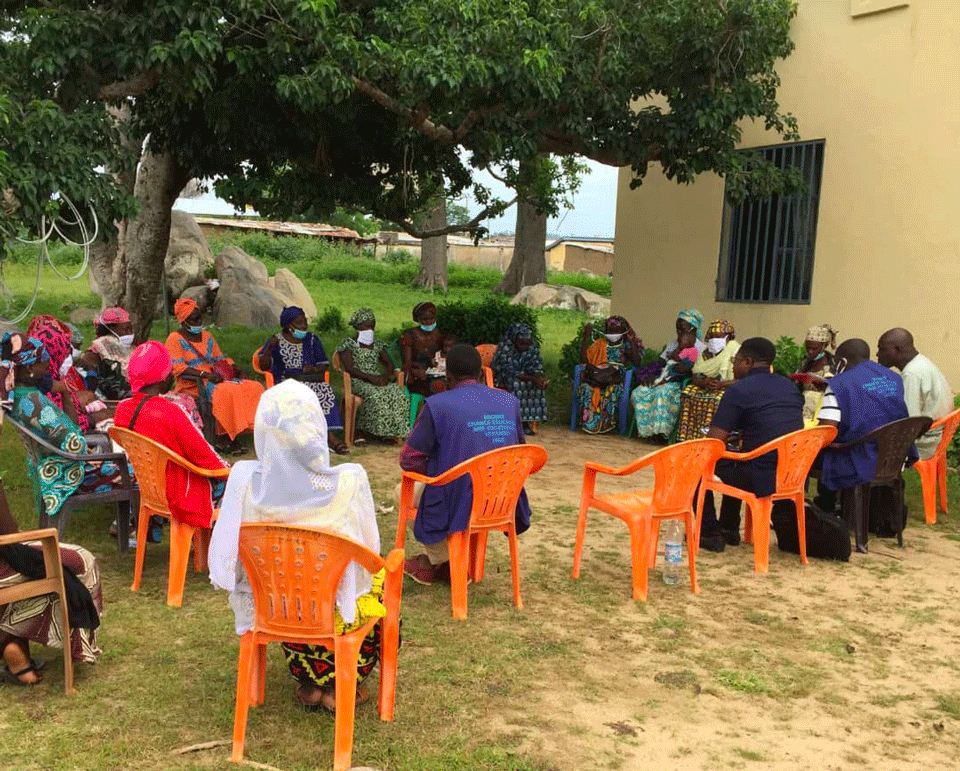 Progress of Second Chance Education Project faming activities. Photo credit UN WOMEN Cameroon