Grass-roots women leaders create change across Africa
Date: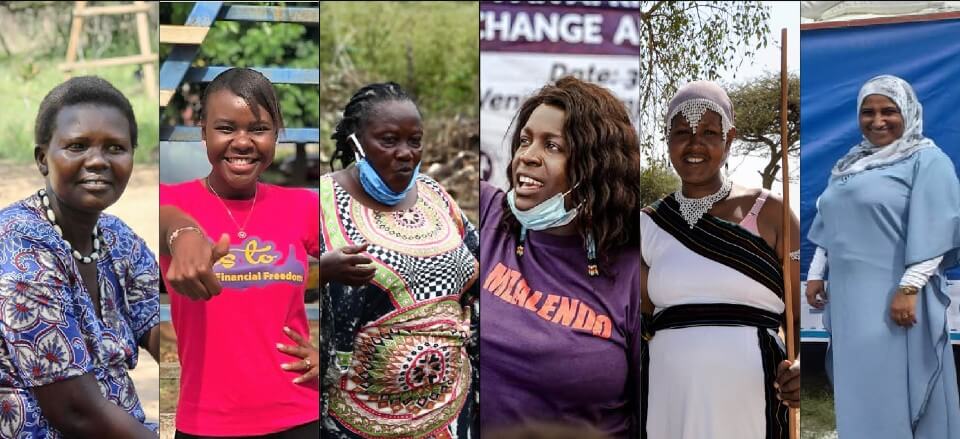 The 
data
 is clear. Despite women's increased engagement in public decision-making roles, equality is far off: women hold about 21 percent of ministerial positions globally, only three countries have 50 percent or more women in parliament, and 22 countries are headed by a woman. At the current rate of progress, gender equality will not be reached among Heads of Government until 2150, another 130 years.
What's more, violence against women in public life is widespread. Women in leadership roles struggle with lack of access to finance, online hate and violence, and discriminatory norms and exclusionary policies that make rising through the ranks even harder.
Yet, women persist, and continue to prove that when they lead, they bring transformative changes to entire communities and the world at large.
Inclusive and diverse feminist leadership is key to sustained global development as the world continues to confront urgent challenges – from the COVID-19 pandemic to climate change, deepening inequalities, conflict and democratic backsliding. The United Nations is working around the world to enable more women to take their rightful seats at decision-making tables.
Here are the voices of six women and girls who, with UN support, have led transformative processes that are creating change.
Kebele Burie leads the fight for women's rights in rural Ethiopia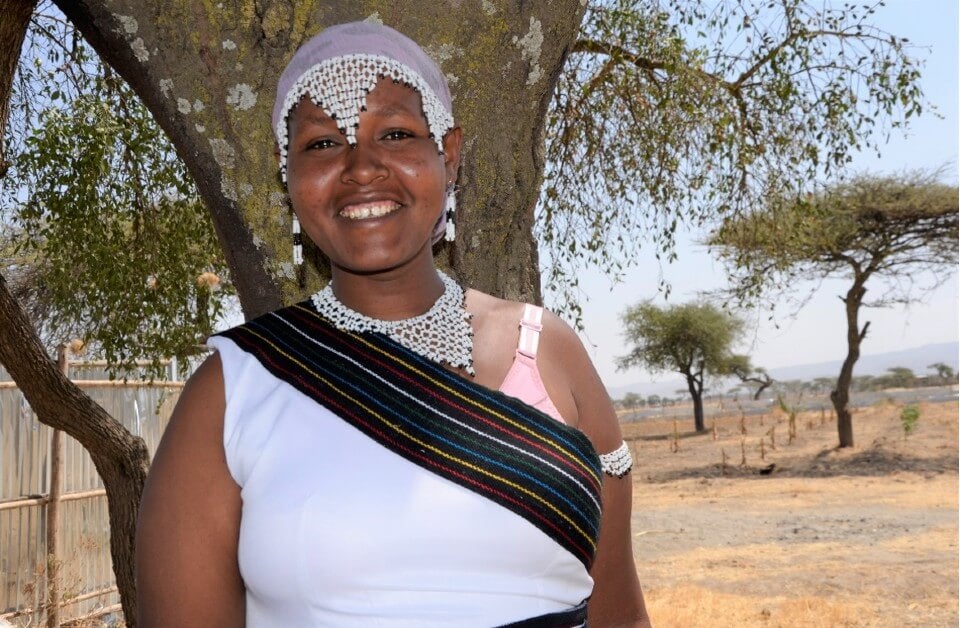 "When I became the beneficiary of the programme, my expectation was to access a loan and invest it in income generation. Today, my community and I are benefiting way beyond that: having unleashed my leadership potential, I now fight for women's rights and their economic empowerment."
Kebele Burie is a 35-year-old farmer and a mother of five living in Anano Shisho, a village in the Adamitulu district of Ethiopia's Oromia region. Thanks to her reputation as model farmer and cooperative administrator under the programme, Burie's community appointed her as the local haadha siinqee, the woman leader representing her community in the local cultural institution for peace-building and conflict resolution.
Burie's first fight was against poverty, which began in her teens when her father left the family for another wife and Burie had to drop out of school to support her mother and younger siblings. Using the loan and skills provided through the programme, Burie became a model woman farmer and changed her family's livelihood for the better. According to Burie, economic empowerment paved the way to her leadership opportunity.
In her role as community leader, Burie fights for women's right and seeks justice for women victims of gender-based violence. "What I believe benefited the women the most is my coaching to know their rights and be decision-makers on their income through constructive dialogue with their husbands," Burie says.
Since her appointment two years ago, Burie contributed to solve many gender-based conflicts at the household level and educate women and men about women's rights. Burie is determined to bring the fight beyond the borders of her village, networking with several women's affairs offices at the regional and district level.
Launched in the regions of Oromia and Afar in 2014, the Joint Programme 'Accelerating Progress towards the Economic Empowerment of Rural Women is led by UN Women, WFP, FAO and IFAD and works with over 10 business cooperatives and over 15 saving and credit cooperatives. benefitting more than 3,000 direct beneficiaries.
Editar Ochieng, a survivor changing the narrative on sexual violence in Kenya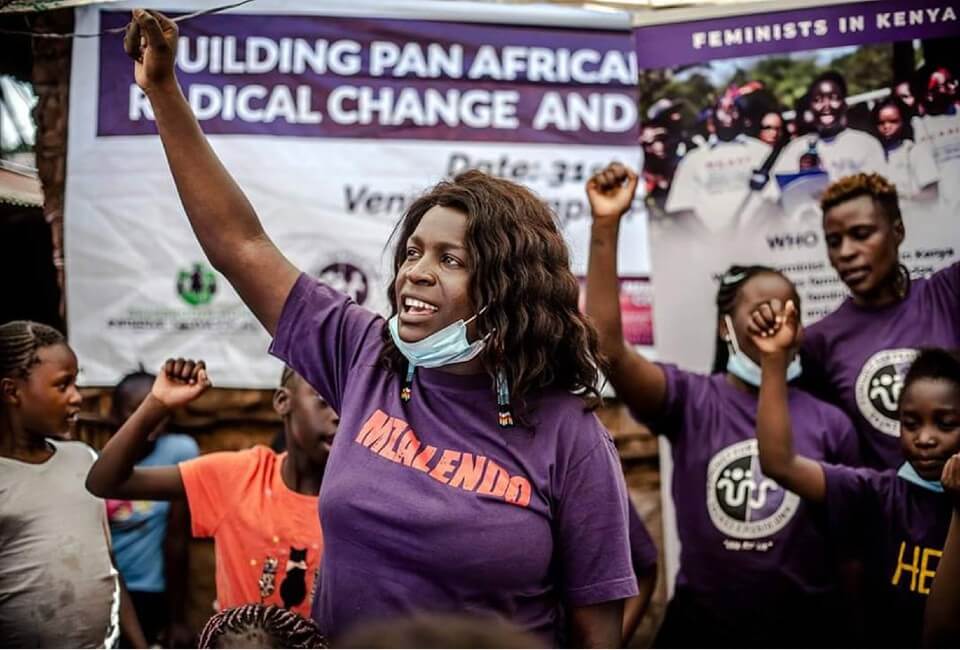 As a six-year-old girl, Editar Ochieng was sexually abused. At the age of 16, she was gang raped.
Ochieng grew up in Kibera, the largest informal settlement in Kenya's capital, Nairobi, where sexual and gender-based violence is an endemic and pervasive issue. It has been exacerbated even more in the COVID-19 pandemic, with lockdowns creating more family and financial stress.
When she was 26, Ochieng founded the Feminist for Peace Rights and Justice Centre in Kibera, an organization supporting survivors of sexual and other forms of violence in the community.
At one point during the pandemic, Ochieng alone was receiving up to 10 calls from violence victims each day.
Citing numbers however, is not enough for Ochieng. For her, one woman abused is one woman too many and it's the obligation of all who have the capacity to do so to stand up for their rights and ensure that the status quo is "disrupted."
In 2020, UN Human Rights and UN Women - under a project called Let It Not Happen Again – provided support to Ochieng and other human rights defenders to better respond and support gender-based violence survivors to report to police, access psychosocial medical services and safe houses.
Ochieng says that education and training has given her the power as a feminist to look at challenges and transcend them.
"When you're a leader, you're changing the narrative," she says. "We need to train our young girls on the importance of education. We need to reclaim our power so that we raise a different generation that understands there is power, but there is power that you can control."
Munira Ron Bakali, the council woman boosting hope in Malawi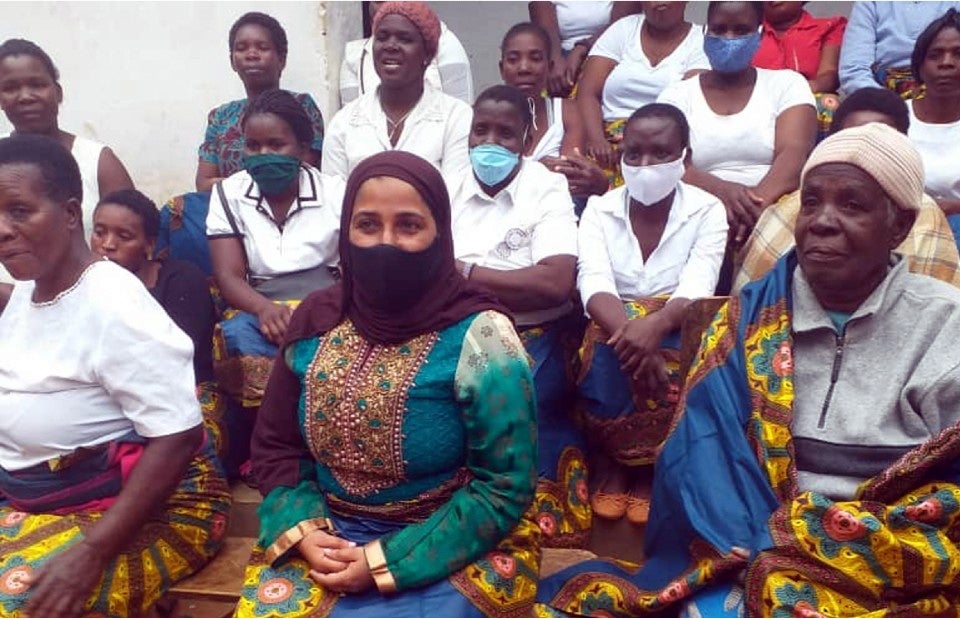 "I wouldn't be a councillor today if it wasn't for the many women who stood by me. Women market sellers, women's group members, farmers: these women encouraged me to stand as an independent candidate and told me I could win; and I did", says Munira Bakali joyfully.
Forty-five-year old Bakali is one of a few women councillors representing the people of Likangala ward in Zomba City, nestled at the foot of Zomba Plateau in southern Malawi. The City Council operates through six service committees: Bakali holds top positions in three service committees.
UN Women was among the organizations who supported women candidates like Bakali to stand for in local elections in Tanzania through leadership training and financial aid.
Within her first two months as councillor, Bakali set up 72 women's groups that help women increasing their economic income by starting small businesses and offer welfare programmes. From this initiative, 160 women are certified tailors in her ward.
She also lobbied the Constituency Development Fund to turn an unpaved dirt road into a tarmac road. The 3-kilometer dirt road is the only road connecting the ward to the city's hospital. During the rainy season, the road is almost impassable. "Sadly, we have lost our mothers and babies just because of a road," Bakali laments. Thanks to her petition and determination, the new road construction will begin shortly.
"I've learnt that a major way of bringing change is when we women empower each other," Bakali says. "Standing together we can achieve anything".
Kebbeh Monger inspires rural women from Liberia to learn new skills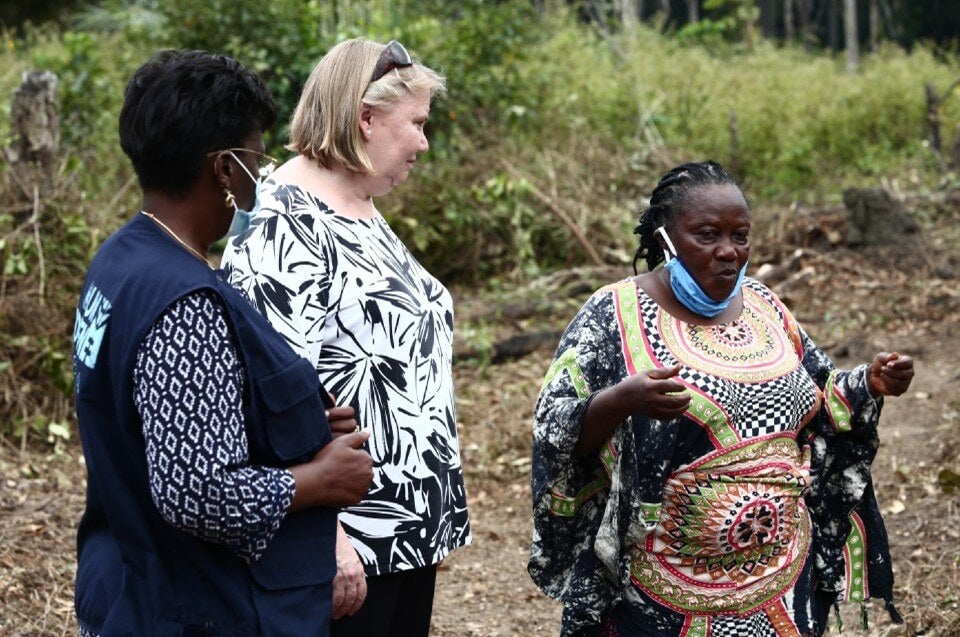 "I feel proud when I see women who were unable to write, being able to write. I feel proud when I see women making their own clothes, yet they were not able to sew before they joined the rural women structure. I am proud that rural women can make their own money and be able to make savings."
Kebbeh Monger, 67, is the President of the National Rural Women Structure of Liberia, a grassroots organization championing women's economic empowerment with the support of UN Women. Since her election in 2008, she has contributed immensely to transforming lives of women in numerous communities. Among other achievements, she created a members' database, established offices and launched trainings in tailoring, climate-smart agriculture, business skills and adult literacy.
"When you are a leader, you have to show love and concern to the plight of the people. You must listen and be able to involve people in decision-making. Networking, sharing information and being creative is very important," says Monger. 
When COVID-19 hit Liberia, Monger participated in radio talk shows to raise awareness about the virus and encouraged rural women to take precautionary measures. UN Women supported her initiatives providing hygiene products and training rural women in soap-making and food production from local cereals.
Monger strongly believes in the importance of women's leadership. "Women have focus and they have vision. They want the best for the communities and people that they lead. Women are always making changes. (…) I want to see the lives of women changing."
Lydia Charles champions girls and young women in Tanzania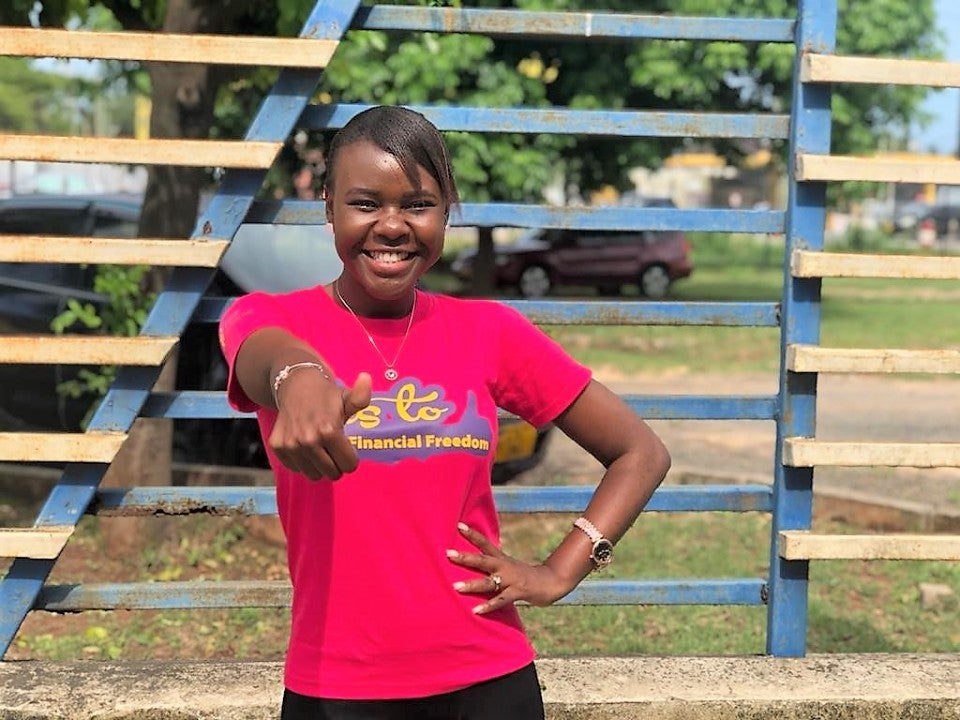 A young woman, social change maker and executive director of the women's organization Her Initiative, Lydia Charles is a 26-year-old Tanzanian leader who works to empower girls and young women and help them break the cycle of poverty in pursuit of gender equality and inclusive economic growth.
Lydia Charles founded Her Initiative in 2017 inspired by her belief that solutions to ending gender-based violence and ensure that girls and young women realize their dreams lie with all of us.
"When we fail to defend the rights of girls and women, we also deny them the opportunity to contribute to the development of Tanzania, and Africa as a whole. The biggest game-changer is our ability to recognize that sustainable development can only be achieved when we realize the rights of women", Lydia says.
Her Initiative runs projects targeting out-of-school girls to fight gender-based violence by building their financial resilience and providing legal aid, helping them to go back to school. Another project provides women aged 18-26 with entrepreneurship skills, knowledge and mentorship to help them establishing and running new businesses.
Lydia Charles actively contributes to the Generation Equality Campaign Conversations led by UN Women. She calls on girls and young women to organize and work collectively to fulfill their potential:
"To all the girls everywhere in the world, look at your hands and believe that anything you want to achieve lies in your hands, despite all the challenges, You Can Do It!"
Rebecca Chepkateke holds authorities accountable in Uganda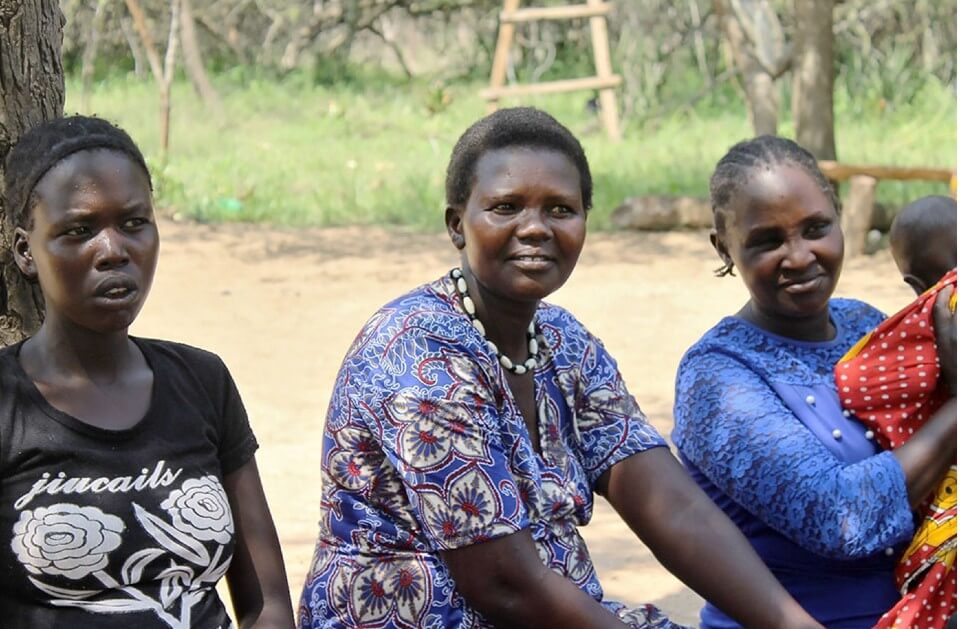 "
Mwana muke hana haki yake! Mwana muke hana haki yake
," says Rebecca Chepkateke with anguish. It's a Kiswahili expression that means, "women have no rights". She's heard this phrase repeated too many times to women who attempt to report gender-based violence to community leaders.
Chepkateke is the Chairperson of the Karita Women's Network, a coalition formed under the Women Networks for Gender Equality, supported by the EU-UN Spotlight Initiative, and Women Empowerment project in the Amudat District of northern Uganda. She was elected to the role by seven women's groups who came together to strengthen the advocacy of women in their respective villages.
Chepkateke provides a critical link between women experiencing violence and justice and health services. Her work encompasses a wide array of support, from helping women report their attacker – and ensuring the case is not dismissed by police – to assisting women in isolated regions to give birth safely by connecting them with a village health team nurse.
The leadership of grassroots activists like Chepkateke is especially important during the pandemic, when gender inequalities have worsened.
"Women have suffered the most during this period," says Chepkateke. "With the closure of markets and ban on public transport, they had no way of selling their produce or conducting their businesses… Domestic violence has increased tremendously."
Chepkateke hopes to take her campaign for equality even further by becoming Woman Councillor in Karita Sub-County, a position that would help her strengthen legislation that protects women from violence.