UN Women and partners in Uganda provide access to justice for survivors of VAWG through the Spotlight Programme
Date:
Victoria* (15) was raped at her home in Merikit Sub County, along with her 16-year-old sister. Victoria* and her sister were staying with their aunt in Merikit Sub County and were raped when they were left at home alone. The perpetrator came to know this fact and broke into the home.
The National Association of Women's Organizations in Uganda (NAWOU) is supported by the Spotlight Initiative and Juliet Amongin, part of NAWOU's Community Based Action Team (COMBAT), heard of this case when Victoria* and her sister came to report. Juliet is well known within the community, where she carries out sensitizations at schools. The girls attend Merikit Primary School, one of the schools that Juliet engages. Victoria* and her sister knew that Juliet was the person to come to in situations like this. Thanks to Spotlight, Juliet was trained by NAWOU as a counselor.
"The girls I speak to are 13 years old and onwards. I teach the girls about GBV and tell them about where they should not be touched. And I tell them that men should not push their hands on their private parts, "notes Juliet Amongin, NAWOU Community Facilitator in Tororo District.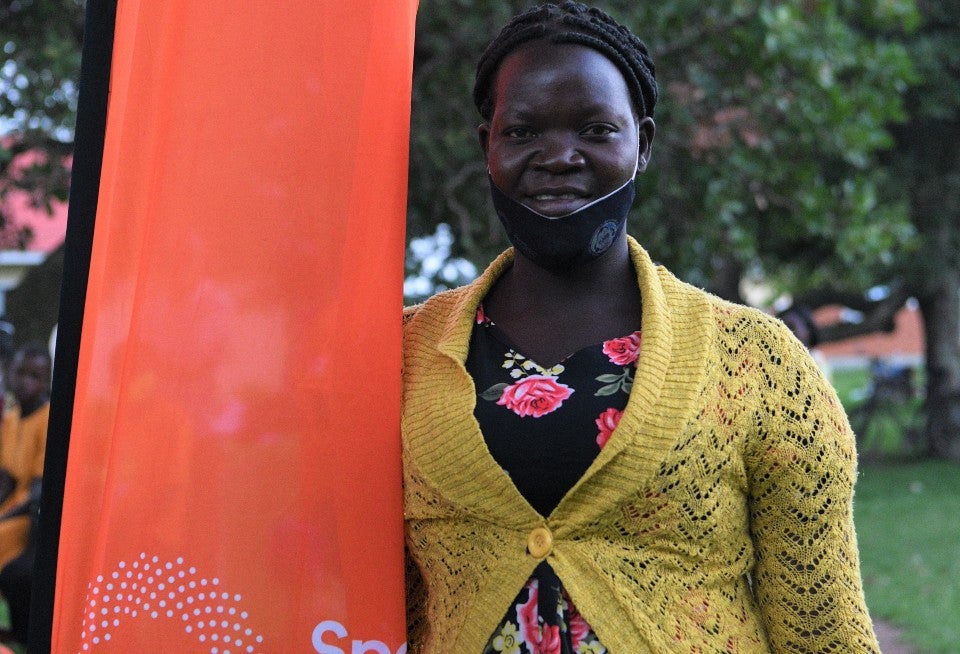 Once their cases were reported to the police, the girls were examined medically, and the mandatory Police Form 3 (PF3) was filled and NAWOU assisted in referring the file to the central police station in Tororo and onwards to the SGBV Crime Desk. Their files were unfortunately corrupted, and they were asked to resubmit and redo their examinations (after four days), an unfortunate incident that could have led to re-traumatization. Juliet counseled the girls throughout the process to ensure they felt heard and safe. NAWOU collaborated with Justice Centres Uganda (another Spotlight-supported Implementing Partner) to facilitate the medical examination process. Their aunt could not afford the costs of the process, but thanks to Spotlight support to the partners, Victoria* and her sister were able to access the medical care and afford the legal fees.
Following the examinations, the perpetrator was arrested and charged with defilement on two counts. This is a high court matter and the suspect is in custody at Morokatipe Prison in Tororo for six months waiting for the high court judge. The crime of defilement is defined as having or attempting sexual intercourse with a girl under 18 years of age and carries a maximum penalty of life imprisonment.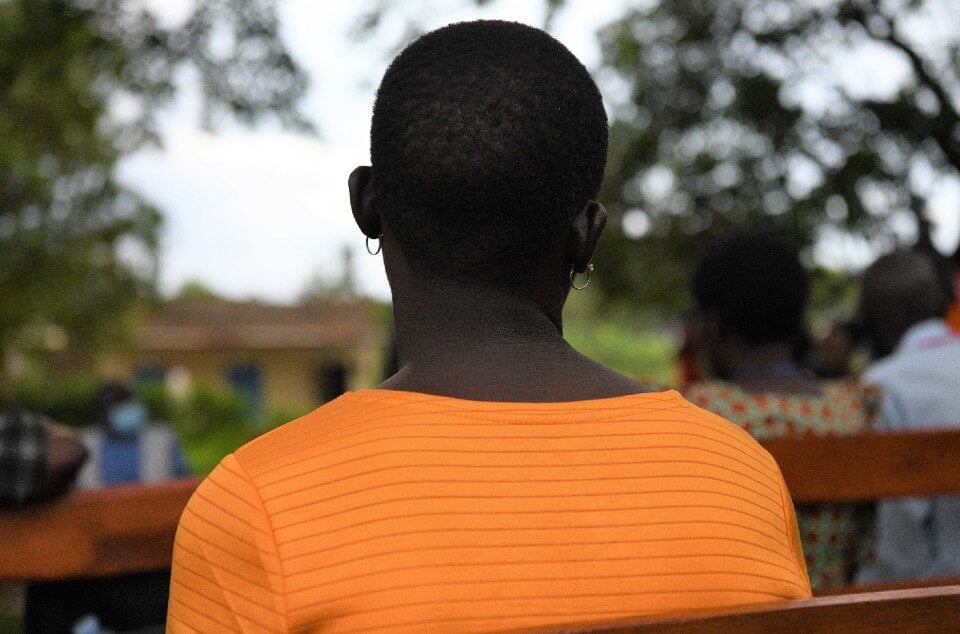 Victoria* dropped out of school during the process due to stigma from fellow classmates. Juliet counselled her about the value of education until she returned to school. The day that Victoria* returned to school, Juliet held her hand and spoke to the classmates and teachers: "I said it has happened to her, we have to accept her, it wasn't her wanting. And I told the others in case they fall victim, come to me and we will help you."
"I am 15, I have sat for Primary 7 and I'm soon joining high school. I like reading books, I want to continue learning and to be a nurse" says Victoria*, thanking people who helped her access justice.
The Spotlight Initiative is a global, multi-year partnership between the European Union and the United Nations to eliminate all forms of violence against women and girls by 2030. The Spotlight Initiative regional programme in Africa provides a regional response to addressing sexual gender-based violence, harmful practices and sexual and reproductive health and rights.
"Through Spotlight and our work as UN Women, the stigma that survivors face is slowing fading away and people are speaking out and reaching out for help when they experience violence," shares Evelyn Letiyo, UN Women Programme Specialist on Ending Violence against Women and Girls in Uganda.
*Names have been changed to ensure the safety of the survivor and guarantee confidentiality.