Burundi: Women's organizations and the media sensitized on the "Generation Equality Campaign" accelerating women's empowerment
Date: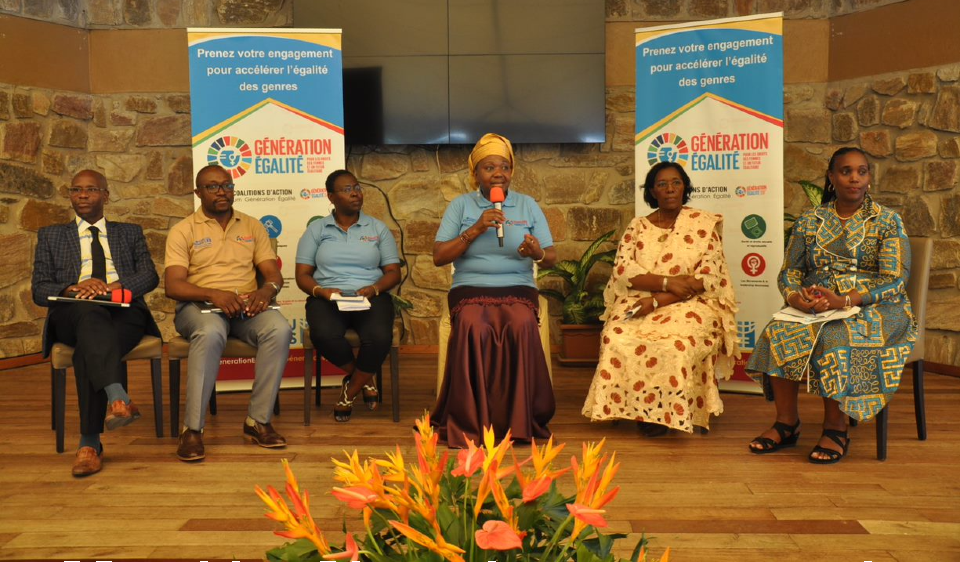 UN Women office in Burundi in collaboration with the Ministry of National Solidarity, Social Affairs, Human Rights and Gender organized an information and awareness-raising workshop on the "Generation Equality Campaign" on September 2, 2021 attended by more than 100 people from women's organizations and the media. The aim was to take consensual, concrete, and feasible initiatives in a more concerted and coordinated manner accelerating the implementation of the Beijing Action Plan in Burundi over the next five years.
This workshop is part of the campaign "Generation Equality: For Women's Rights and an Equal Future" launched by UN Women at the global level in 2020, marking the 25th anniversary of the Beijing Platform and Plan of Action. This anniversary, according to the UN Secretary-General, coincides with a global setback for gender equality and women's rights at the time of the COVID-19 pandemic.
Speaking at the opening of the workshop marking the launch of the Generation Equality Campaign in Burundi, Burundi's Minister in charge of gender, H.E. Imelde Sabushimike, expressed her gratitude to UN Women and its partners for initiating this campaign, which she said has "opened the eyes of the world" and highlighted commitments made in Beijing more than 25 years ago have not met the initial expected pace.
''We have a duty to accelerate the work of domesticating the Beijing Platform for Action … we have already started to make more progress in gender equality and the empowerment of women and girls, through concrete, joint, innovative, transformative and ambitious commitments," she said. She recommended women's organizations and the media take action, both through advocacy and through action on the ground.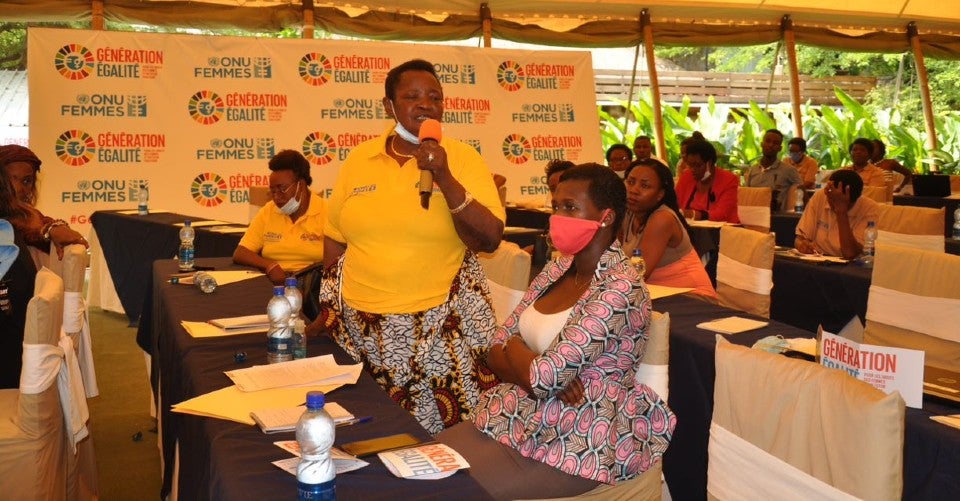 In Burundi, in line with government priorities, interest is given to women's empowerment and economic rights, as well as the promotion of women's leadership in a peace role.
Echoing the words of Ms. Phumzile Mlambo Ngcuka, former Executive Director of UN Women, the UN Women Representative in Burundi Ms. Jennet Kem said, "there is no excuse for the persistence of inequalities, especially in the context of achieving the Sustainable Development Goals." She called on women to show more solidarity and work in synergy to promote advocacy and said this is not a time for recommendations but for concrete and achievable commitments. She said UN Women's is committed to partnering with the Government of Burundi for the implementation of pledges under the Beijing Platform for Action.
This workshop's goal was to inform and sensitize women's organizations and the media on the Generation Equality campaign and is the first of a series of events including the youth, private sector, UN and donor agencies and government authorities.