Generation Equality: The youth must be at the forefront of the battle against GBV and harmful practices
Billions of people across the world stand on the right side of history every day. They speak up, take a stand, mobilize, and take big and small actions to advance women's rights. This is Generation Equality.
Date: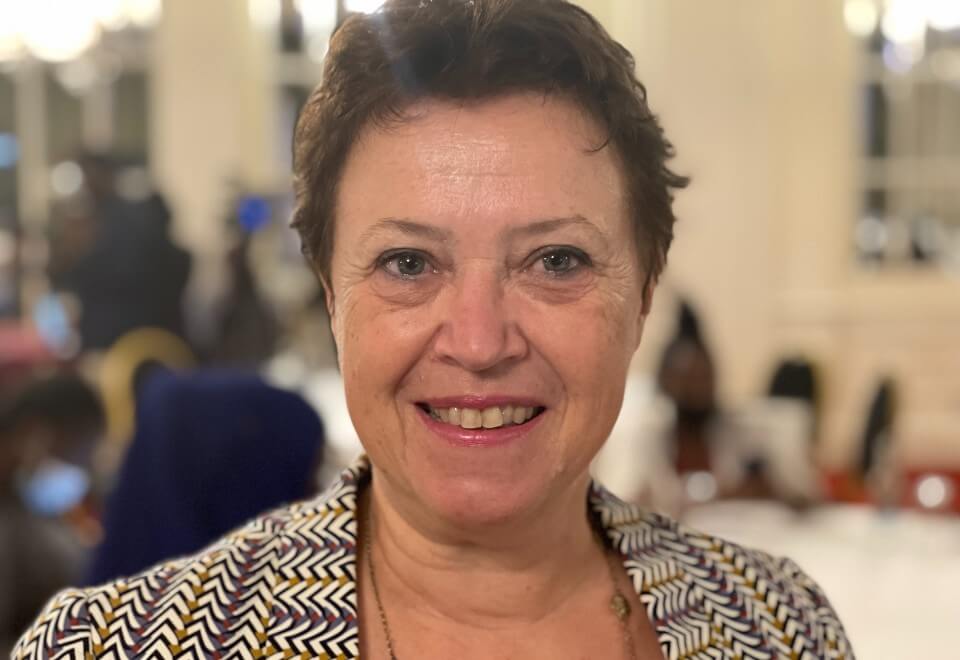 Three things you can do to eliminate violence against women and girls
Create a space for intergenerational dialogue on GBV
Educate
Stand with survivors on the way to recovery and empowerment

Generation Equality Forum Paris is just around the corner.
Convened by UN Women and co-hosted by the governments of Mexico and France, in partnership with youth and civil society, the Forum brings together governments, feminist leaders, youth and change makers from every sector, to announce trailblazing gender equality investments, programmes and policies. It will mark the beginning of a five-year action journey led by six Action Coalitions and a Compact on Women, Peace and Security, and Humanitarian Action.
"Gender-Based Violence" is one of the themes of the six Generation Equality Action Coalitions. Kenya is one of the Action Coalition leaders for Gender-Based Violence and has recently announced its groundbreaking commitments. Ahead of the Forum in Paris, UN Women Kenya spoke to Aline Kuster- Menager, Ambassador of France to Kenya and Somalia.
"The upcoming Generation Equality Forum in Paris will leverage the fight against gender-based violence (GBV) in Kenya, but also in East Africa and beyond. There are so many forms of gender-based violence, and so much to do to prevent it; to educate, and to stand next to survivors on the way to recovery and empowerment.
The forum will welcome President Kenyatta as a voice from Africa and in the name of his people, to say NO to gender-based violence and to present Kenya's concrete commitments against it. And no doubt that when he speaks in Paris, he will bear in mind that the Kenyan civil society and youth organisations will pick the commitments up and integrate them into the dedicated work they are already carrying out in every corner of the Kenyan territory.
Youth as agents of change
Because of our youth's ability to question practices and challenge mindsets, they must be at the forefront of the battle against GBV. But it is also an absolute necessity to create a space for an intergenerational dialogue on these matters. The youth is legitimate in holding previous generations accountable and asking them to stand by their side. It will take all present generations to finally make the 'generation of equality' a reality. Not tomorrow, but today. It takes all of us, young and less young, women and men, girls and boys, to break guilty silences and put an end to the suffering and injustice. Therefore, education must lie at the beating heart of any meaningful and lasting change. And you can be educated at any age. Generation Equality will truly happen when we all share the sense of the social, psychological and even economic cost of GBV, and how much behavioral change is needed to eradicate it.
Working together to advance gender equality in Kenya
France and the French Embassy in Nairobi is eager to engage with the Kenyan civil society and the Government of Kenya to widen the ways to gender equality and women empowerment. This commitment is not new, and it is already put in practice, but the Generation Equality Forum is an important stock taking point to scale up our work on the basis of common priorities and with a renewed energy.
Fast facts
Kenya, the UK, Iceland and Uruguay are leading on ending GBV Action Coalition
Kenya launched Generation Equality chapter on 28 May 2021 with below commitments:
Full implementation of GBV laws and policies
Invest 25 million USD for GBV prevention and response
Develop a GBV management and information system by 2022
Invest 1 million USD annually for GBV research and innovation
Adopt and institutionalize the multi-sectoral GEF leadership structure
Introduce a module on GBV in the 2022 Kenya Demographic Health Survey
Integrate GBV services into the essential minimum package of the universal healthcare coverage
Ratify and implement the ILO Convention 190 on eliminating GBV and Harassment in the world of work
Establish a GBV survivor fund through a co-financing model in partnership with the private sector, civil society and other stakeholders
Scale up the national police service integrated response to GBV ('Policare'), and establish GBV recovery centres and shelters in all 47 counties
GBV prevention and response in crisis situations such as the COVID-19 pandemic response, humanitarian contexts, and electoral-related GBV
Strengthen collaboration with non-state actors including girls-led women's rights organizations, male champions and the private sector through coordination structure
---
The Generation Equality Forum is a landmark event to accelerate progress on gender equality. The Forum kicked off in Mexico City in March 2021 and will culminate in Paris from 30 June to 2 July 2021, launching a series of concrete, ambitious and transformative actions to achieve immediate and irreversible progress towards gender equality..