From Where I stand: Having received mental health psychosocial support, I am now better placed to support other women in my community
Date: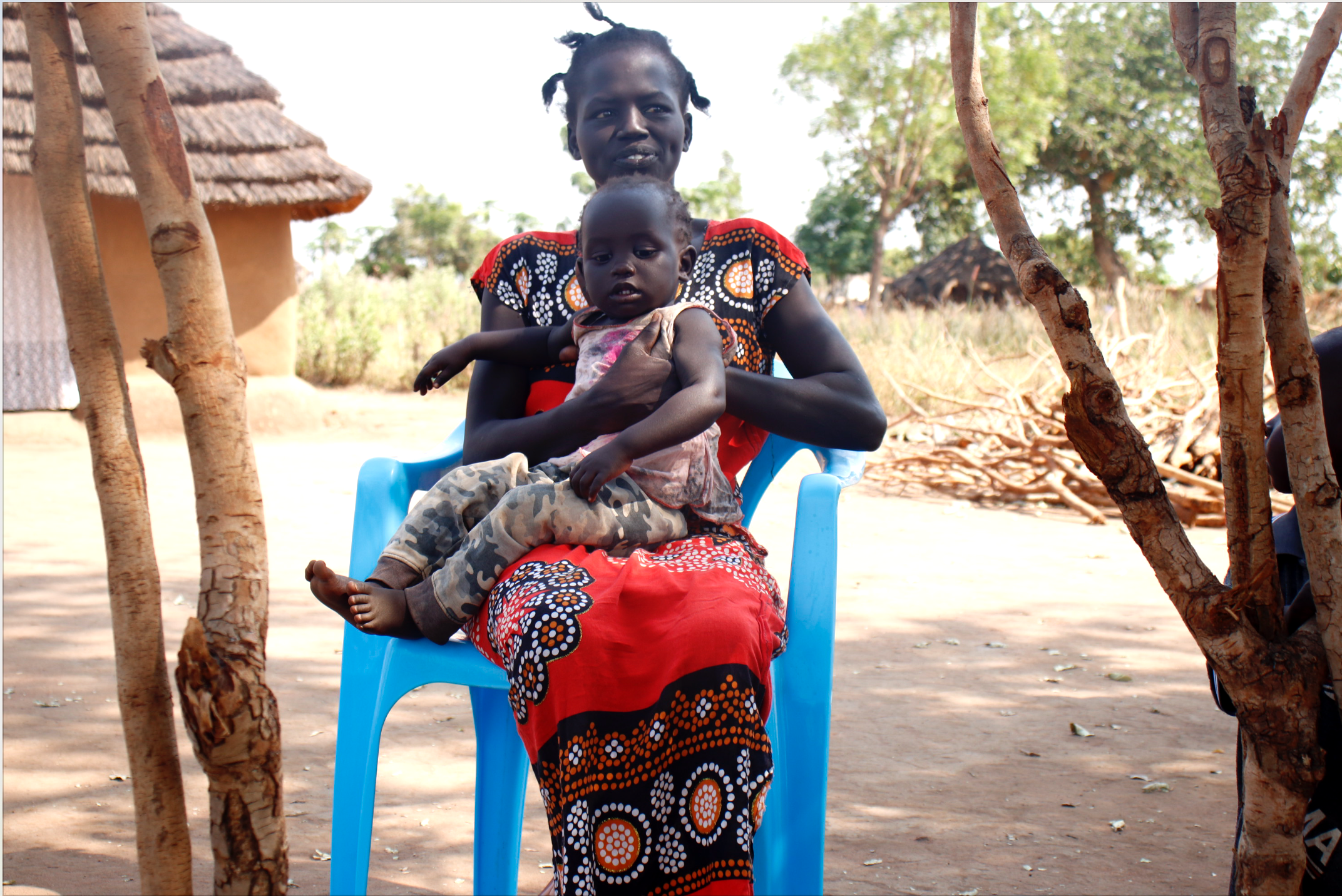 Tabitha Malang is a South Sudanese refugee living in Uganda and a change agent in her refugee settlement. Malang is one of the beneficiaries of the Mental Health Psychosocial Support intervention provided by UN Women under the Leadership Empowerment Access and Protection (LEAP) programme funded by the Government of Japan. After experiencing sexual gender-based violence, Malang received counselling, therapy and life skills, which have enabled her to be an advocate for peaceful families.
At the age of 14 years, Tabitha Malang was forced by her uncle to marry a man that was three times her age. Having lost both her parents when she was a toddler, Tabitha was raised by her uncle, who seized the earliest opportunity to marry her off.
"I was not ready for marriage. My uncle married me off without my consent. My husband forced me into sexual acts and whenever I objected, he beat me up leaving me in great pain. Sometimes, I resorted to sleeping outside of our home for fear of being sexually and physically harassed. The marriage left me without peace, and I was experiencing mental distress, hopelessness and isolation" Malang sadly recounted her experience.
At the height of these challenges, Malang fled South Sudan to Uganda and has since 2018 lived in Ayilo I Refugee Settlement in Adjumani District where she was resettled as a refugee together with six dependants, her two biological and four children of her late sister.
"Before I received psychosocial support, I was always angry, withdrawn, and uncertain of the next day. In January 2022, I shared with my neighbour the emotional and mental health challenges I was experiencing, and she introduced me to the Transcultural Psychosocial Organisation (TPO Uganda)" Malang said.
UN Women with funding from the Government of Japan works with TPO Uganda to provide mental health and psychosocial support to women and girls in refugee and host communities in Uganda. Through this intervention women and girls receive mental health awareness and screening, and are enrolled into Cognitive Behavioural Therapy (CBT) sessions where they receive counselling and learn life skills. 
"In January 2022, my neighbour invited me to attend a meeting that was being facilitated by TPO. I was given a platform to share my distress without being judged, which gave me hope that I would finally recover from the mental health challenges I was experiencing. Today, I am a happy woman, able to take care of myself and children," said Malang excited about the transformation in her life.
Malang is now a change agent in her community, passionate about building peaceful and happy families. By the end of 2022, Malang had supported five families through mediation and eight women with counselling services.