Spotlight on Activists: Patience Poni Ayikoru, Uganda
Date: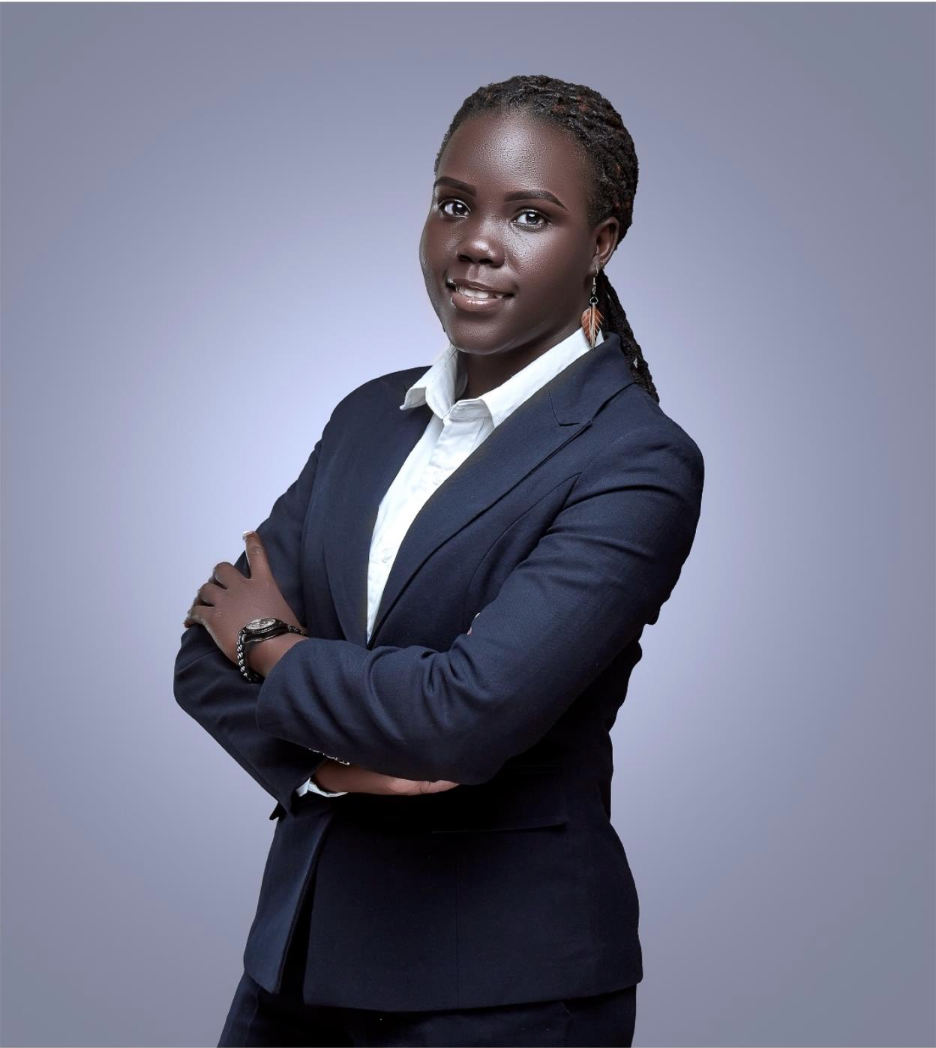 Patience Poni Ayikoru, 23, Ugandan activist, a Member at the Uganda Association of Women Lawyers (FIDA-Uganda) and an alumna of the African Women's Leadership Institute convened by Akina Mama wa Afrika with support from UN Women, YALI Regional Leadership Centre Programme Cohort 43, the
Transformational Leadership Camp in 2021 by Forum for Women in Democracy, the African Feminist Macroeconomic Academy (AFMA 2020) by African Women's Development and Communication Network (FEMNET, Kenya) and the Young Leader's Forum organized by Friedrich Ebert-Stiftung.
As an advocate for gender justice, Patience created a platform for young girls and women in my community in the rural areas of Koboko, West Nile region of Uganda to discuss the many challenges that young girls and women face.
What motivated you to become an activist?
When I was 21 I used my savings to register a Volunteer Based Organization in Koboko District, Uganda called 'Femme Talk West Nile' aimed at raising young women's and girls' voices and creating education awareness, advancing mentorship, leadership, and gender justice in the rural community. I did this during the COVID-19 lockdown at a time when there was an increased rate of teenage pregnancy, school dropouts and gender-based violence in Koboko. Through this organization, I have been able to convene community dialogues with over 500 young girls over a period of 2 years, as well as cultural leaders, local leaders, and victims of violence in a bid to empower young women and girls to voice their concerns and achieve social justice.
I believe that the challenges we face as women emanate from structural barriers that are interconnected and deliberately curtail the realization of women's full potential. While I am more inclined towards advocating for women's inclusion in leadership and their access to justice, I believe that gender-based violence is a barrier to women's safety. As a social challenge, it requires all hands-on deck for us to reduce the number of victims. Fighting for women's rights and ending gender-based violence is everyone's responsibility.
How has gender-based violence impacted you personally?
In the West Nile region where I am from, many women and girls cannot report cases of violence to the police. There is a cultural ritual called "aruba" in Arua which means cleansing. When a woman reports a man to the police for violence and the man gets arrested, after the man has been released, the community blames the woman for speaking up and say she is causing bad luck for her home because a woman should not report her husband for violence and therefore, she ought to be cleansed. In our culture, the cleansing requires that the woman's side brings a goat, flour for food and traditional brew. However, women often lack these resources and so decide to keep quiet and not report violence against them. Such practices hinder women's struggle to end violence, and recently several activists and organizations have pushed for its removal. This practice has not yet been stopped because of the bureaucracy that surrounds its removal. This is one of the major challenges women in the rural areas of Arua face, and the West Nile region at large.
What should people know about violence against women and girls in Uganda?
As a result of their historically lower social position compared to men, women often lack access to and control over resources, opportunities, and having a voice in the household as well as at the community level. Women and girls constitute the largest group of the poor and marginalized, they are often subjected to violence, and their access to justice is compromised.
Despite significant progress in recent years, the efforts to ensure prevention, protection, and rehabilitation are not fully realized for vulnerable women who report violence. The biggest hindrance for access to justice is the cost. In most rural households, women do not control resources, and the costs associated with pursuing justice, such as transportation, police investigation, legal representation and paying for police forms mean that many women cannot afford to pay, so they opt out of the formal justice system altogether in favour of informal procedures.
Women with disabilities, women in refugee communities, women living with HIV and women with albinism face multiple forms of discrimination, including denial of health and reproductive health services, sexual assault, and violence and abandonment by the fathers of their children. Reports by human rights observers revealed that, for example, during the conflict in Northern Uganda and its aftermath, women with disabilities were among the most affected, being subjected to social stigma, isolation, abandonment, and discrimination as well as sexual violence and yet they were denied access to justice.
How has your work been impacted by the global pushback on women's rights that is currently underway?
Globally, women face unique forms of online and offline violence. Many women are not fully equipped with the knowledge on how to navigate the internet. As an activist I have been pushed back by the threats on the internet, and even physically. Safety is not guaranteed. The deeply entrenched cultural beliefs, norms and practices that place women in inferior positions in society makes it even harder for them to pursue justice. Advocating against violence online has positively impacted on my work as an activist as I am able to write about gender insensitive policies through my posts and blogs, access a wider audience, and connect with a global community of activists.
During the period March 2020 to March 2021, the West Nile region alone had over 12,000 cases of teenage pregnancies during the lockdown. According to statistics collected by the Regional Child and Family Protection Unit, the number of registered cases of SGBV increased from 200 cases monthly in the financial year 2019/2020 to 500 cases monthly during the time of COVID. Most organizations were locked down during this time, and as an activist, the only option was to leverage the media to raise awareness.
As an advocate, I face discrimination based on my age and the power imbalances that come into play when perpetrators are more connected to the "custodians of justice' and use corrupt means to evade penalties. It is not easy work, but my passion for women's and girl's access to justice drives me. I have also learned to leverage the strength of networking with fellow activists in Uganda who are pushing for women's concerns.
What is one action that everyone can do to "push forward" and act to end violence against women?
Violence against women is pervasive across the world. Until gender-based violence and other challenges that women face is taken as an emergency, it will take longer to end it. We need to ensure that women and girls who experience violence are supported through access to justice, psychosocial support and safeguarded against further harm. We must scale up our fight against violence and push for effective policies and laws that affect women and girls. We must create a chain of whistleblowers among the women and girls, and socially speak up against violence.
We need to recommit to ending violence against women, work across nations and have a global voice. We need to hold our governments to account for laws that end violence. We need to act to end violence like our lives depend on it, because the world is evolving with new modes of violence and we still haven't ended the existing violence. We can make this happen. It starts now.
What advice do you have for aspiring activists?
Aspiring activists need to be selfless, and committed. They need to appreciate the women before them and teach the next generation coming after them on how to blaze the trail for women's safety. We need to hold ourselves accountable as activists, and work collectively, this is not a one-person job, our collective voice is louder, and the pulse of our advocacy shall surely leave a positive print. Service above self is what we should live for, and we must not forget to safeguard ourselves, for we cannot give safety that we as activists do not have.