Interview: Kenya's Miss President
Date:
Angel Mbuthia was the winner of Kenya's Miss President in 2022. The televised reality show saw aspiring women leaders train and compete for the overall prize of being crowned Miss President. She speaks to UN Women about her motivation, the crucial role youth play in national politics and their role in the face of climate crises.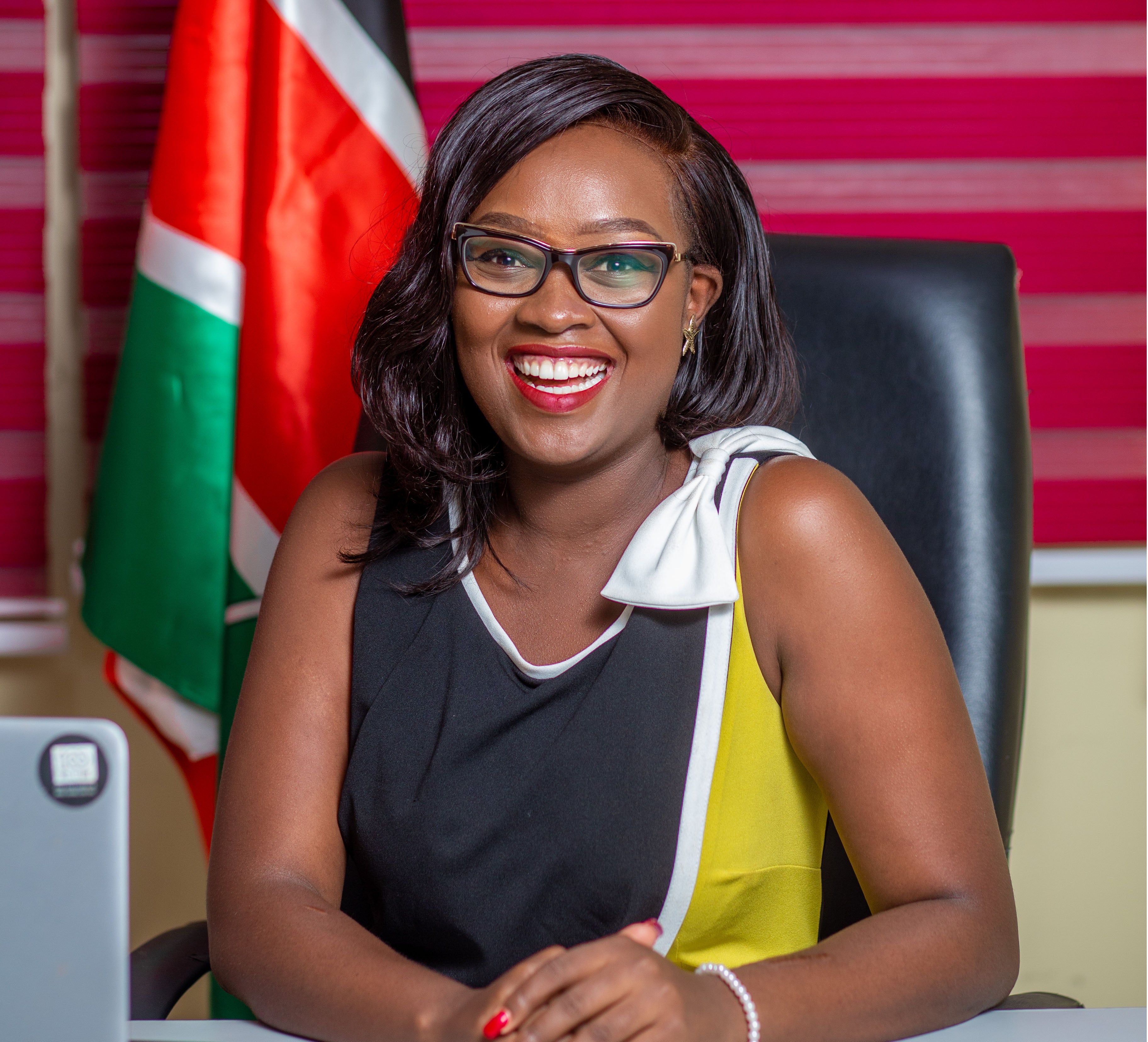 What motivated you to get into politics?
When you're growing up, what you see is often what you like, so I wanted to become a news anchor. I studied journalism and watched a lot of news, so I got a lot of exposure to current affairs. During university, my classmates pushed me to get involved with student politics. They felt I could represent them and communicate their issues. One example would be campaign for student loans. Loans would often be delayed, causing a ripple effect including not being able to pay fees. We had protests on the streets.
Barriers affecting young women in politics?
There are many things that women from my mother's generation experienced that stopped them from accessing leadership spaces such as land or property titles, education access, access to services. This has cost my generation in many ways – we have fewer role models to look up to and fewer women in leadership to directly support aspiring leaders in a male-dominated space such as national and local politics. 
I will often walk into a meeting and be the only female or the youngest. So, you can really feel the gaps. Many of the decisions made in this country are borne out of the interest of those sitting at that table, so we have to be there too. 
How should Kenya's youth approach climate change?
One important issue in Kenya, which I advocated for during the show, is climate change. Kenya's youth needs to add its voice to leadership and governance on climate change through active civic engagement and advocacy. By participating in public forums, town hall meetings, and engaging with policymakers, young people can voice their opinions on climate-friendly initiatives and the importance of sustainable projects. 
They can also use social media and other communication channels to amplify their message and raise awareness among peers and the public. Young people's voices should be heard more on national issues. For example, the lifting of the logging ban by the president should have had young people expressing their concerns. We need to demand that the government prioritizes sustainable forest management and conservation practices to protect the country's biodiversity and mitigate climate change.
 
Is there anything innovative currently being done that could help?
While many individual efforts are being carried out, there is no initiative that unites young people under a common umbrella for climate action and food security. To address this gap, I have established a platform called the Young Actors Dialogue Series as a space for young people to articulate their views on critical issues, with a focus on food security and climate change. 
The aim is to identify long lasting solutions and put these forward to policy. I believe we can use our might and brilliance as young people to bring out what matters most. It is our country now and, in the future, so we need to participate more than any other demographic. If we are not alert to climate crises, we are going to inherit a shell of a country, so let's start working on it now. 
Most valuable experience from Miss President?
It was an amazing experience which tested me to my extremes. The most memorable experience was being involved in a presidential-style debate on live television. I felt like Obama or  Uhuru [Kenyatta]. I'd love to see more women come up through this platform. It has given me the confidence that I have talent and passion, it gives me the energy to go on. 
---
The Miss President show was produced by Media Focus on Africa and supported by UN Women, Global Affairs Canada, and the European Union. Broadcast at the height of the 2022 electoral period, it provided a unique opportunity to advance conversations on and positively influence perceptions and attitudes about women's capabilities to participate in politics. Cumulatively, 20 episodes of the Ms President TV Show and 160 radio shows were broadcast, reaching millions of viewers and listeners across the country.