Intergeneration Dialogue on Generation Equality and Women's Leadership in Malawi: "This is Malawi, a land of women, who lead, and men, who celebrate them"
Date: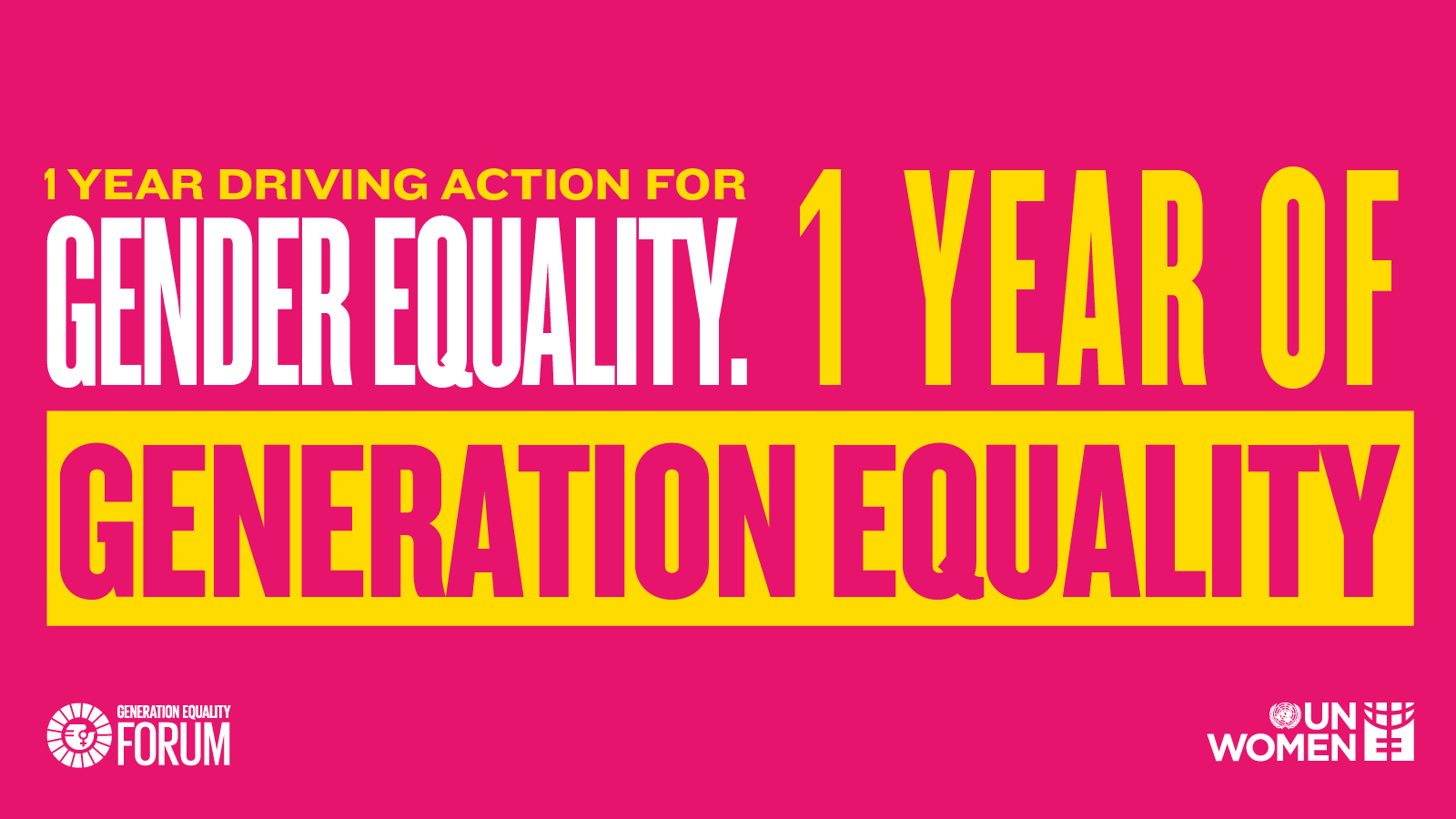 In 2021, the world's political leaders, youth activists, corporate executives, development agencies, gathered in Paris for the Generation Equality Forum to lay the foundation for a new agenda to address gender equality. Following the Forum, as a co-leader of the Action Coalition on Feminist Movements and Leadership, Malawi made commitments to promote feminist movements building and women's leadership at all levels. In moving towards the implementation and realization of Generation Equality commitments, Malawi launched the first Intergenerational Dialogue on Generation Equality and Women's Leadership on 9 April 2022.
Over 3,000 diverse actors convened in Lilongwe under the theme of, 'Growing and Glowing as a leader against all odds'. Reflection on the Generation Equality commitments and women leadership in Africa was at the heart of the conference which brought together governments, civil society, young people, corporations, allies and change-makers from all over Africa.
Opening the event, President Lazarus Chakwera of Malawi  applauded the organization of "an incredibly powerful space created and curated for solidarity between the African Women Leaders and Girls". He reiterated the Malawi Government's commitment to remain steadfast in supporting women initiatives to drive their socio-economic growth. Women in different areas were recognized and celebrated through a parade, poems and storytelling through song. During the 3-day conference, participants from across Africa discussed Generation Equality commitments, celebrated women's leadership and fostered intergenerational solidarity in efforts to accelerate gender equality. African leaders, including the former President of Malawi, Joyce Banda, Ellen Johnson Sirleaf, former President of Liberia, Catherine Panza, former President of the Central African Republic, Jewel Taylor, Vice President of Liberia and Joyce Mujuru, former Vice President of Zimbabwe were part of the intergenerational dialogue.
"Some of the walls of exclusion have been broken-but we cannot stop, for equity and injustice is still hampered by continuing practices of misogyny, stereotype and patriarchy," remarked Ellen Johnson Sirleaf, former president of Liberia.
In a drive towards fulfilling commitments made towards gender equality by countries and regional bodies, during the conference, the First Women Trade Centre was unveiled. The centre in Lilongwe, Malawi, will provide a unique opportunity for networking for women in business at regional, continental, and global levels. Malawi also launched the Education Plus Initiative which is a drive to accelerate action and investments for the empowerment of girls and young women to achieve gender equality in sub-Saharan Africa. The private sector committed to expanding their programmes to enable the creation of new opportunities for women in decision making, improvement in their social responsibility initiatives to support women's and girls' education in STEM subjects and mentorship, as well as investing more in technology, innovation and business skills transfer to promote businesses led by women, including small enterprises in rural areas.
Significantly, the President of Malawi committed to champion women's political representation by at least 50% at the next Malawi elections.
By the end of the conference, a network of intergenerational women was created to promote inter-country exchange of information and collaboration.  
"Our role under this coalition is to act on demands made by young women movements for youth friendly and youth-led decision-making spaces. Young people are agents of change. Let us work with them, let us support them and more importantly, let us give them space at the decision-making table" said Joyce Banda, former President of Malawi.
UN Women Malawi, in collaboration with Government of Malawi and other partners, supported the conference to advance gender parity in political, public, and economic leadership and decision-making through the Generation Equality campaign.