Young women graduate from the digital literacy skills training program at the Women's Digital Center in Totota, Bong County, Liberia
Date: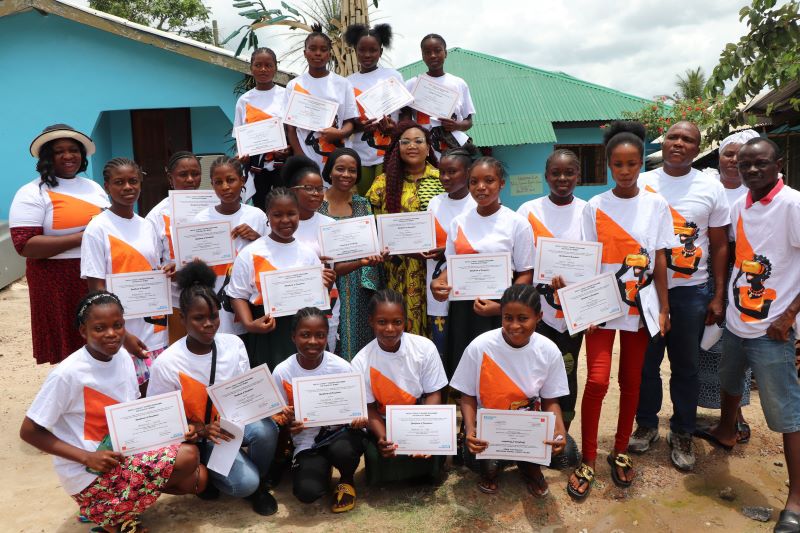 Forty-five young women from Bong County in the north-central part of Liberia graduated from the Totota Women's Digital Center (WDC) after completing a six-months digital literacy skills training program facilitated by UN Women in collaboration with Orange Foundation and the National Peace Hut Women of Liberia.
The graduation ceremony was held as part of the women's month celebrations which were held under the International Women's Day Global Theme, "DigitALL: Innovation and Technology for gender equality and the national theme, Innovating with technology to promote gender equality."
Some graduates who testified that they did not know anything about computers before the training had the opportunity to demonstrate the acquired skills. They showcased how to send money using Orange Money, Orange Telecom mobile money platform, and also how to switch on a laptop and log in. 
Comfort Lamptey, UN Women Liberia Country Representative, applauded the graduates of the digital literacy program for embracing technology.
"I am so happy and proud of what you have achieved. You can't think about doing anything productive today if you don't have the knowledge of computers. Digital technology is so key for everything. It's great to see you all embrace it," said Ms. Lamptey.
She hoped the initiative could be expanded to different centres to show how women with knowledge of technology can improve their lives. 
"Now, because you know how to use digital skills, you can go on the computer and get information anywhere in the world about any subject and use it to improve yourselves. You can sell and be mobile money agents and make money. You can become technopreneurs. You can use these digital skills to promote peace. We are going towards elections. We want to make sure that there are peaceful elections in Liberia," urged Ms. Lamptey.
Sara Buchanan, Executive Director of Orange Foundation, highlighted that it is now an emergency to ensure that women are learning how to use technology because nine out of 10 jobs require someone who knows how to use technology. 
Guest speaker, Mr. Augustine Zabay, Principal of the E.J. Yancy High School, emphasised the need for computer education in this world. Members of the Totota Peace Hut witnessed the graduation ceremony.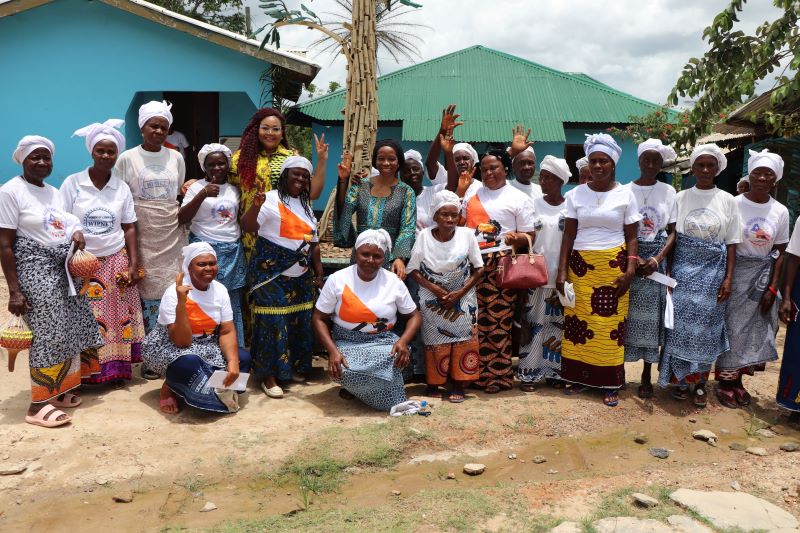 UN Women is partnering with the Orange Foundation, the Government of Liberia, and other stakeholders to empower women economically and socially through digital innovations and technology to promote gender equality.