Dialogue on role of political parties in promoting women's political participation in Liberia
Date: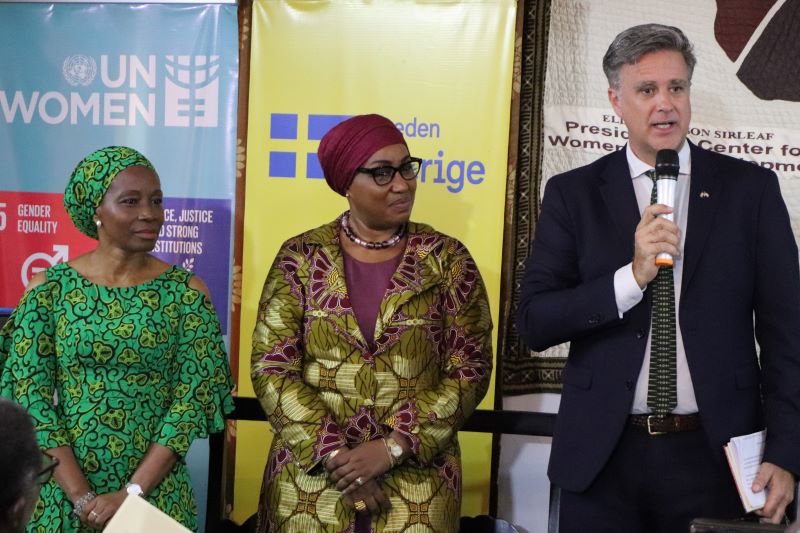 As Liberia prepares for elections this year, the Swedish Embassy, in collaboration with the Ellen Johnson Sirleaf Centre for Women and Development (EJS Centre) and UN Women Liberia, hosted a diplomatic dialogue on Wednesday, 5 April 2023, to discuss the role of political parties in promoting women's political participation. 
The event was held at the EJS Centre and attended by members of the diplomatic community, representatives of various political parties, civil society and the media.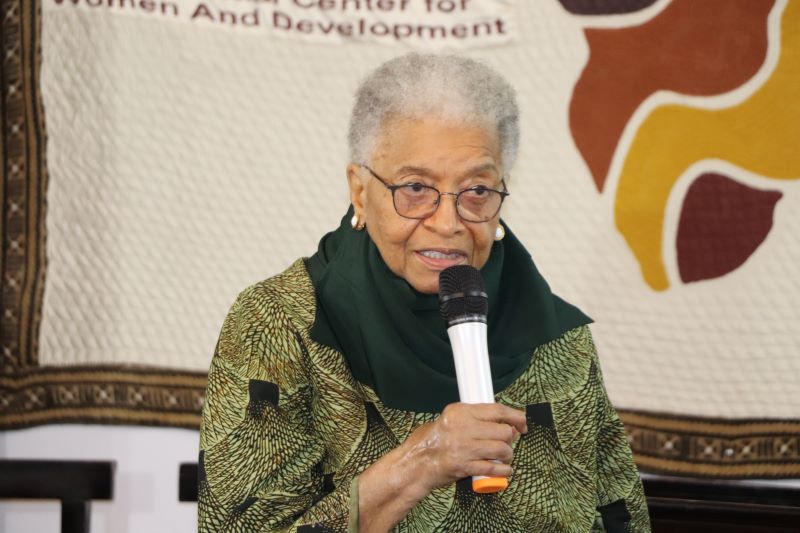 In her keynote address, former President of Liberia, Ellen Johnson Sirleaf noted that women worldwide face the same obstacles and barriers to political participation, and there is a need to challenge the barriers and stereotypes. She said women should have the same opportunities to learn, be informed, and compete with men. 
She also challenged political parties to give women the 'space' to compete. "Women need the opportunity to compete and to challenge. Women will come forward if they know that they are tested based on their capabilities, performance, and contribution to national development" she said.
Her Excellency, Ellen Johnson Sirleaf emphasized that it was now time to recognize the value that gender equality brings to society. She noted that each country has an obligation to find a way to close this gender gap. "Other countries use gender quota systems to provide opportunities for women." She explained that others had changed constitutions to bring equal rights while others changed policies according to their own laws and specifications.
Women's rights activist Caroline Bowah, highlighted the downward trend in women's political representation in Liberia. In 2006, there was 16 percent women representation in the legislature; 13 percent in 2012; 11 percent in 2014 and 10 percent in 2021. She noted that the downward trend is continuing even though there are more female voters compared to men.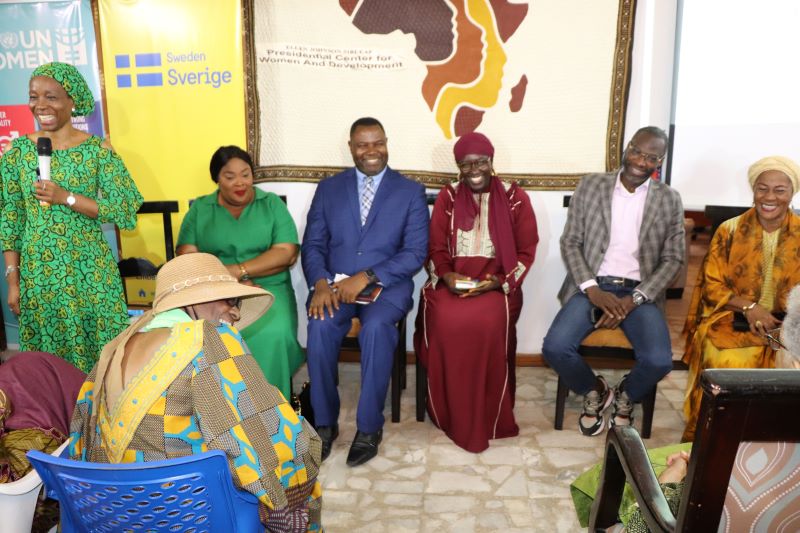 Comfort Lamptey, UN Women Liberia Country Representative, moderated a panel discussion with representatives of key political parties and coalitions , including the Alternative National Congress (ANC), Congress for Democratic Change (CDC), Liberty Party, Unity Party (UP) and an independent representative. The political party representatives highlighted their efforts in promoting women's political participation. 
Ms. Lamptey commended the political parties that had already committed for voluntary quota and encouraged others to commit to adopt the same and go beyond. 
The main message from the participants was that there is a need to foster a common agenda for women's political participation to achieve an increase in the representation of women in the legislature post 2023 presidential and legislative election. 
The dialogue session was held as part of the Diplomatic Dialogue series hosted by foreign missions to Liberia and initiated by the German Embassy and Ecowas. Thanks to the Ambassador of Sweden to Liberia and Sierra Leone, Urban Sjostrom for facilitating the dialogue.