Leaving no one behind: Towards a more inclusive innovation and technology sector in Liberia
Date: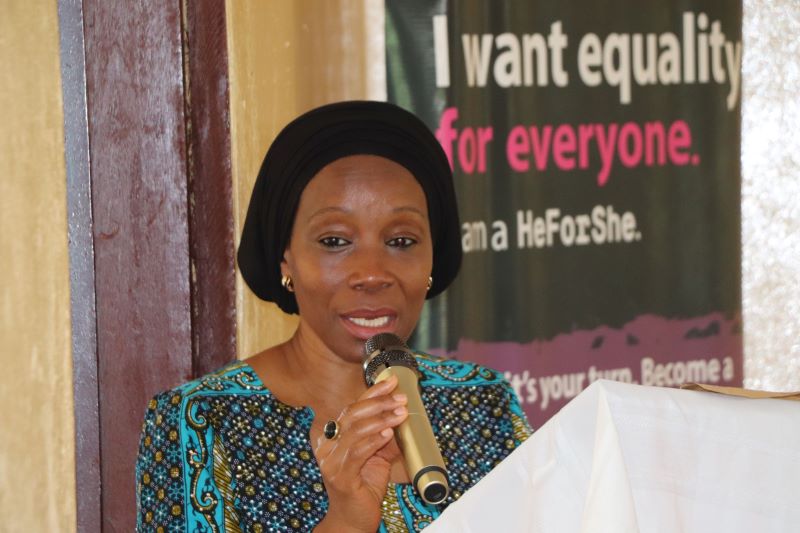 International Women's Day is celebrated every year on 8th March. This year, the day was celebrated under the global theme, DigitALL: Innovation and technology for gender equality. 
The theme recognizes and celebrates women and girls who are championing the advancement of transformative technology and digital education, whilst also acknowledging the persisting gaps to bridging the gender digital gap. 
In Liberia, International Women's Day was commemorated on 3 March 2023. His Excellency, President George Weah who officiated the event, stressed the need to celebrate and highlight the strides made by the great women in Liberia. He declared the entire month of March as Liberian Women's Month. 
The many activities held during women's month to spotlight the importance of technology for advancing gender equality included: a high-level dialogue between media executives and women leaders to discuss the role of media in promoting gender-responsive reporting during elections in the digital age; a women in technology forum convened by UN Women in collaboration with Orange Foundation and Girls in Tech which assessed the existing opportunities for women in the technology sector; and a graduation ceremony for young women who completed a six-month digital skills training programme in Bong and Grand Bassa counties. We salute all Liberian women who are harnessing technology to drive positive change and development in their communities.
The recent introduction of digital platforms, such as the 'Buy from Women'; launched by UN Women in partnership with Orange Foundation and with support of the Government of Liberia, is an important technology-driven initiative which will provide rural women farmers with digital access to information, finances, and markets. Similarly, the introduction of Call Centers for survivors to report cases of sexual and gender-based violence by the Government of Liberia provides further illustration of the value of technology to address development priorities. 
While strides are being made, women and girls remain underrepresented across the creation, use, and regulation of technology and are left out of the innovations. Globally, women comprise under a third of the workforce in science, technology, engineering, and math (STEM). In Africa, women are about 30 percent of the continent's technology professionals. In Liberia, approximately 22 percent of the population has internet access. Women are less likely than men to own a phone, even less likely to use mobile money and less likely to use mobile internet. These gaps are more pronounced for women in rural areas. 
Yet, technology can increase awareness of women and girls' rights and expand pathways to education and other opportunities. Bringing women into technology will result in more creative solutions and have a greater potential for innovations that meet women's needs and promote gender equality. 
As we look ahead, following the conclusion of women's month, we reaffirm our commitment to partner with the Government of Liberia and other stakeholders to promote gender-responsive approaches to innovation and technology; and to design innovations that include women as end users. Let us all come together, women, men, girls and boys to accelerate development goals and harness technology to advance gender equality, leaving no one behind. Let us DigitALL!
By Comfort Lamptey, UN Women Liberia, Country Representative