Sudan celebrates International Women's Day and the 70th anniversary of the women's movement in Sudan
Date:
For International Women's Day 2023, UN Women Sudan teamed up with civil society organizations (CSOs), youth activists, artists, development partners and the UN to host events, raise awareness and galvanize action to bridge the gender digital divide.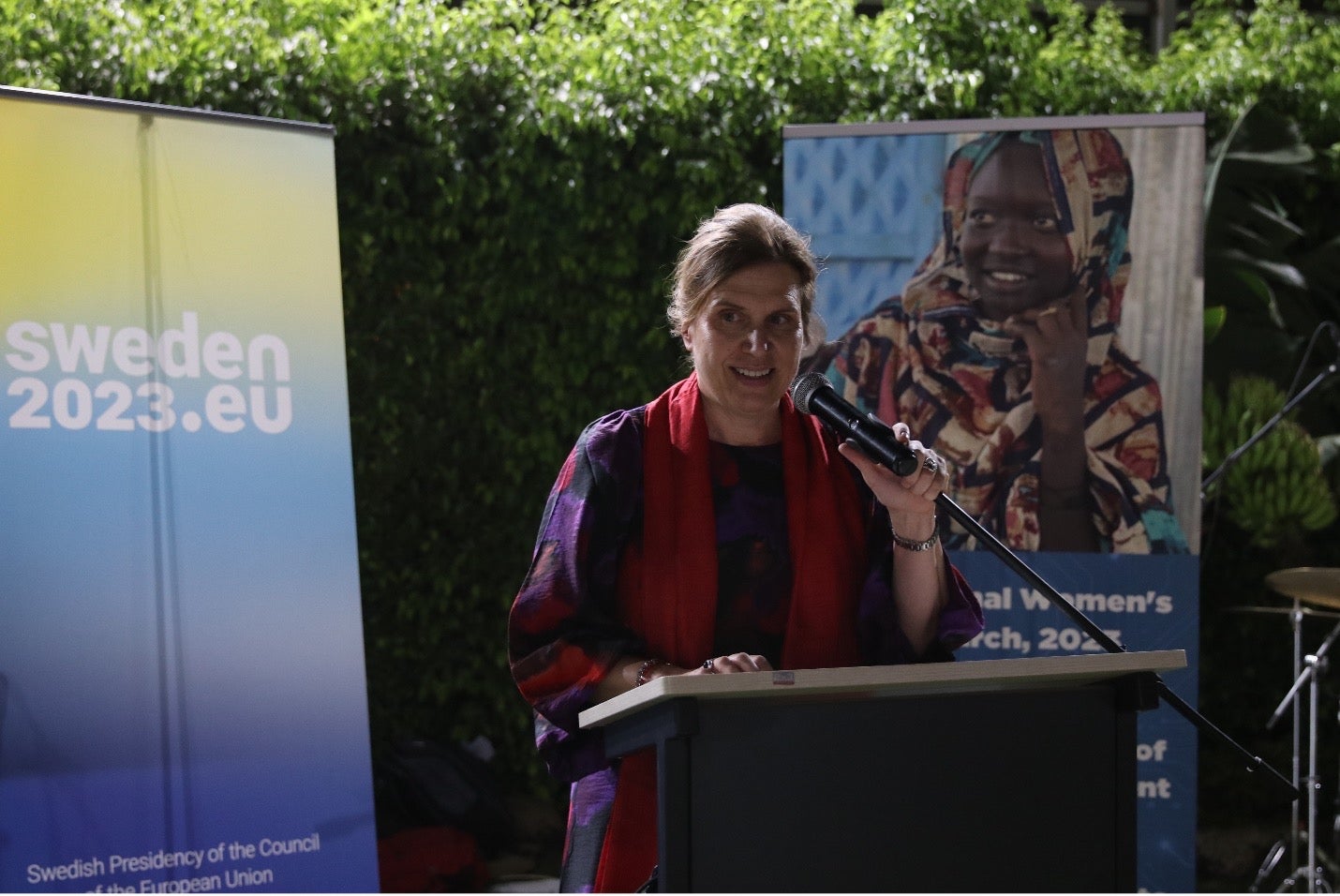 The theme for International Women's Day, 8 March 2023, was, "DigitALL: Innovation and technology for gender equality". This year Sudan marked the main "gender equality" day, which coincides with the 70th anniversary of women's movement in the country, with a variety of events and activities to honor women's accomplishments, recognize their contributions to society, and advocate for continued efforts toward gender equality. The events allowed young women and women to present and amplify their voices in support of gender equality and women's empowerment.
The celebrations kicked off with a reception at the Swedish Embassy Residence in Khartoum. Organized by UN Women Sudan and the Swedish Embassy, and hosted by H.E. Signe Burgstaller, Swedish Ambassador to Sudan, the event brought together women's rights activists, development partners, media and artists to celebrate the 70th anniversary of women's movement in Sudan and bring attention to the gender digital divide.
Digital technologies are rapidly transforming all spheres of our lives - work, education, relationships, economies, industries, and governments. Advancements in digital technology offer immense opportunities to address development and humanitarian challenges in Africa. At the same time, the digital divide between genders remains wide. Women and girls across the world overall report lower digital literacy, less access and lower use of digital technologies than their male counterparts. In Africa, 24 per cent of women and girls use the internet as opposed to 35 per cent of men and boys. This leaves women and girls, including those in Sudan, who have much lower access to technology than men and boys unable to take advantage of the new digital world's opportunities.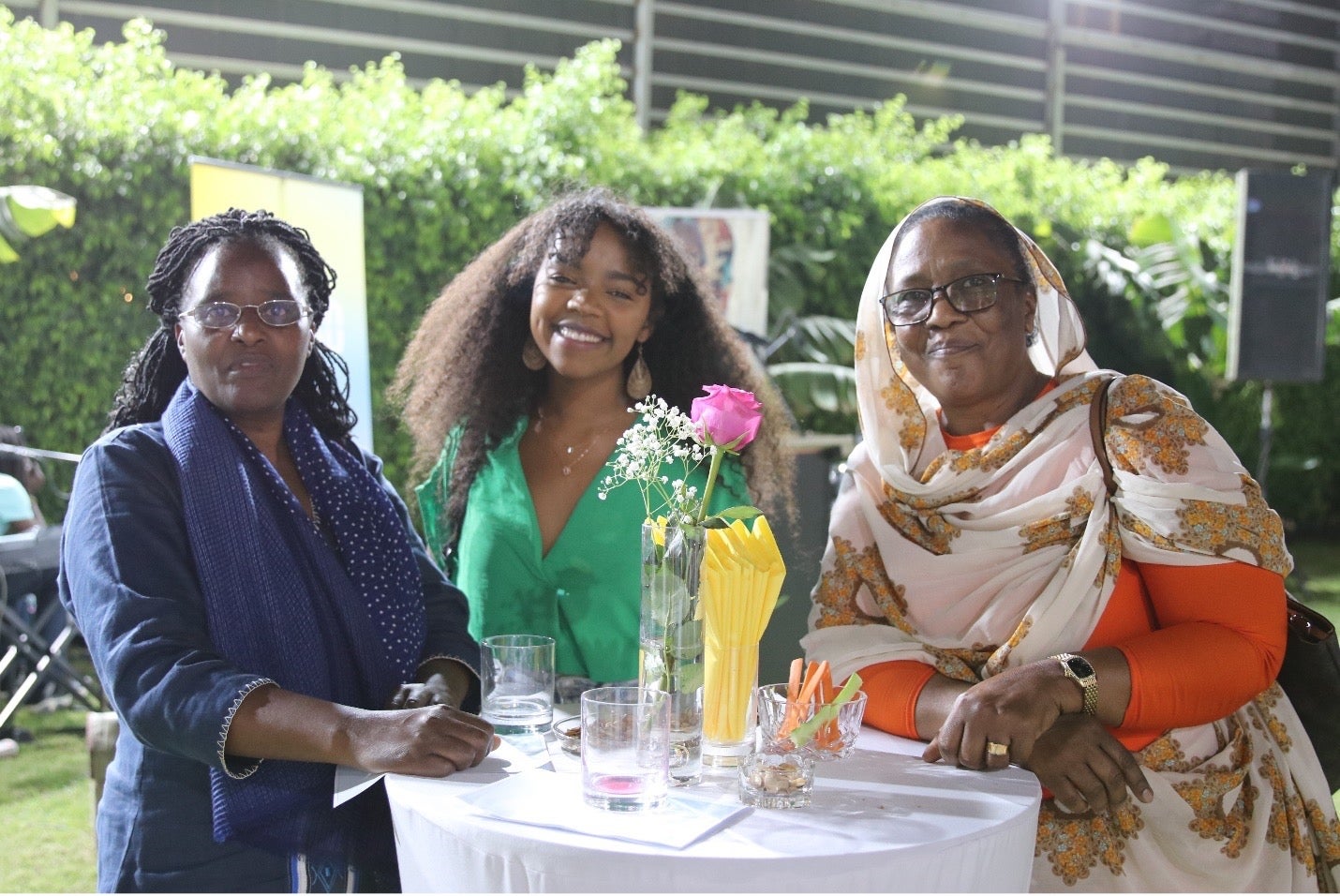 During the event, Ms. Wisam Shawir, a graduate of the Young Women's Democracy Academy, delivered a bold statement. "As we celebrate International Women's Day, it is important to recognize the progress made towards gender equality in Sudan while also acknowledging that much more work remains to be done. It is critical to recognize that technology alone is not a panacea for gender equality, and it is critical to share that technology is accessible and inclusive for all women, regardless of socioeconomic status or geographic location," said Shawir.
The celebrations continued as the conference to commemorate the 70th anniversary of the Sudanese women's movement took place on 8 March. The event provided a platform for a fruitful discussion as UN Women's partner Development Studies and Research Institute presented the results of the study on the "Status of the Women Movement in Sudan" gathering women from different states.
As per the study findings, despite the massive role women played in the revolution, they were neglected from decision making posts after revolution; women's organizations, especially those that are new and led by young Sudanese feminists are underfunded, there is a lack of platforms for women to communicate their issues and ensure their voices are heard. The study authors concluded that the opportunities for strengthening women movement are great in non-conflict regions if democracy is restored. Otherwise, the gains of women, specifically young ones, would remain threatened.  
Some of the recommendations included: strengthening institutional capacity of women groups, improving women's leadership skills, building accountability to the mobilization results, addressing generational gap in groups and coalitions, promoting women's movement at state level, and addressing the Northern State women's public restriction.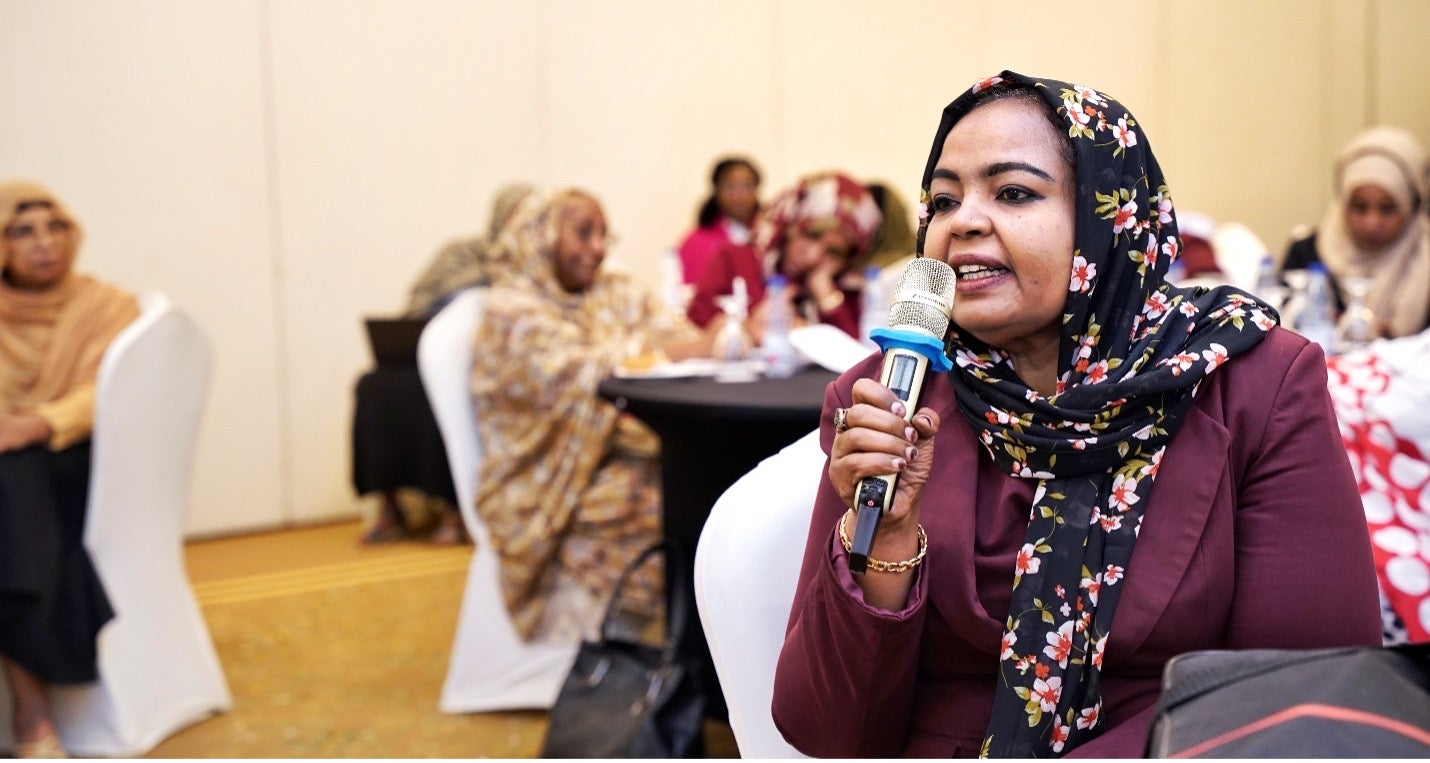 "On this International Women's Day, I am honored to celebrate the many Sudanese young women who are driving innovation in technology and championing gender equality. Digital technology is a critical tool for the expansion of women's political and civic participation in Sudan," said Volker Perthes, UN Secretary-Special General's Representative for Sudan and Head of UNITAMS, opening the event.
In keeping with the global theme of International Women's Day - DigitAll: Innovation and Technology for Gender Equality - the UN collaborated with the School of Mathematical Science at the University of Khartoum to organize panel discussions.
The first panel discussion highlighted the opportunities and challenges that women face in digital technology and education, as well as the women who are leading the way in transformative technology and digital education. This was followed by a demonstration of innovative digital applications developed by young women from Sudan's School of Mathematics.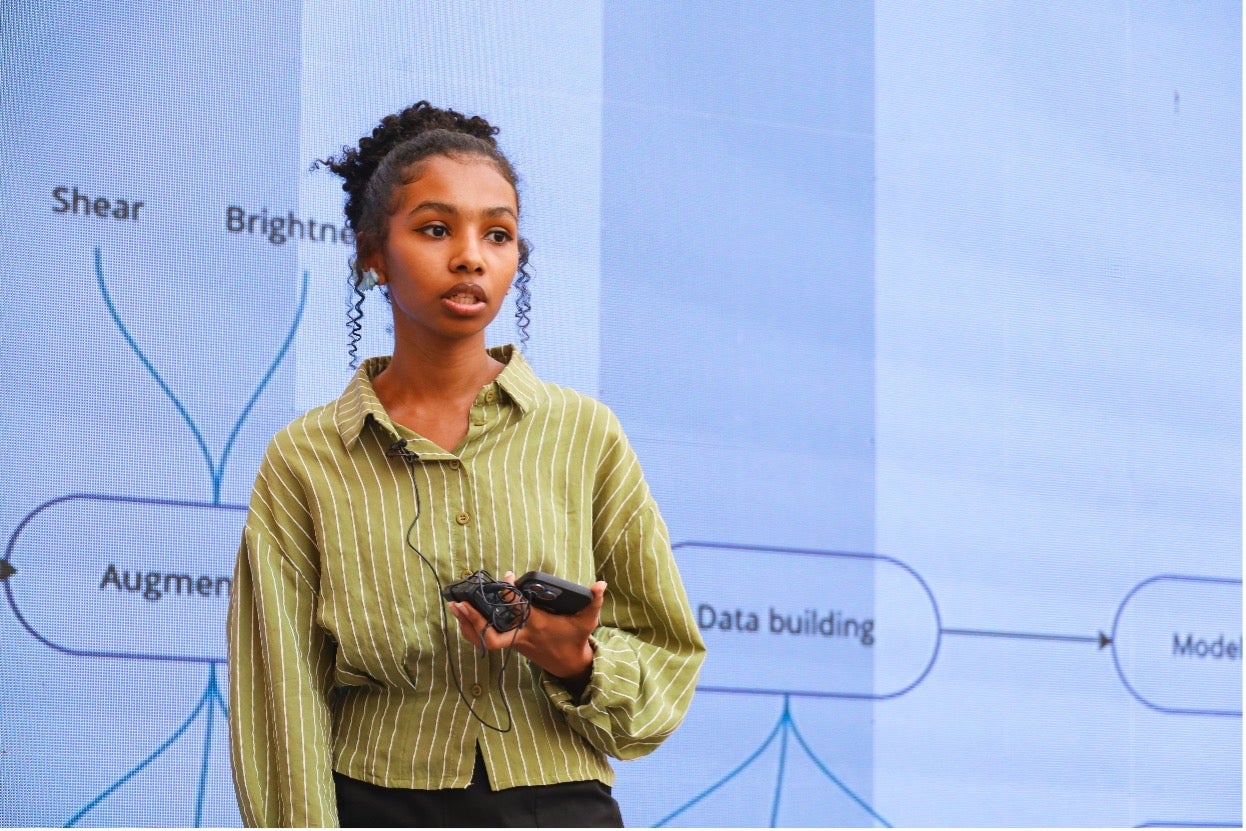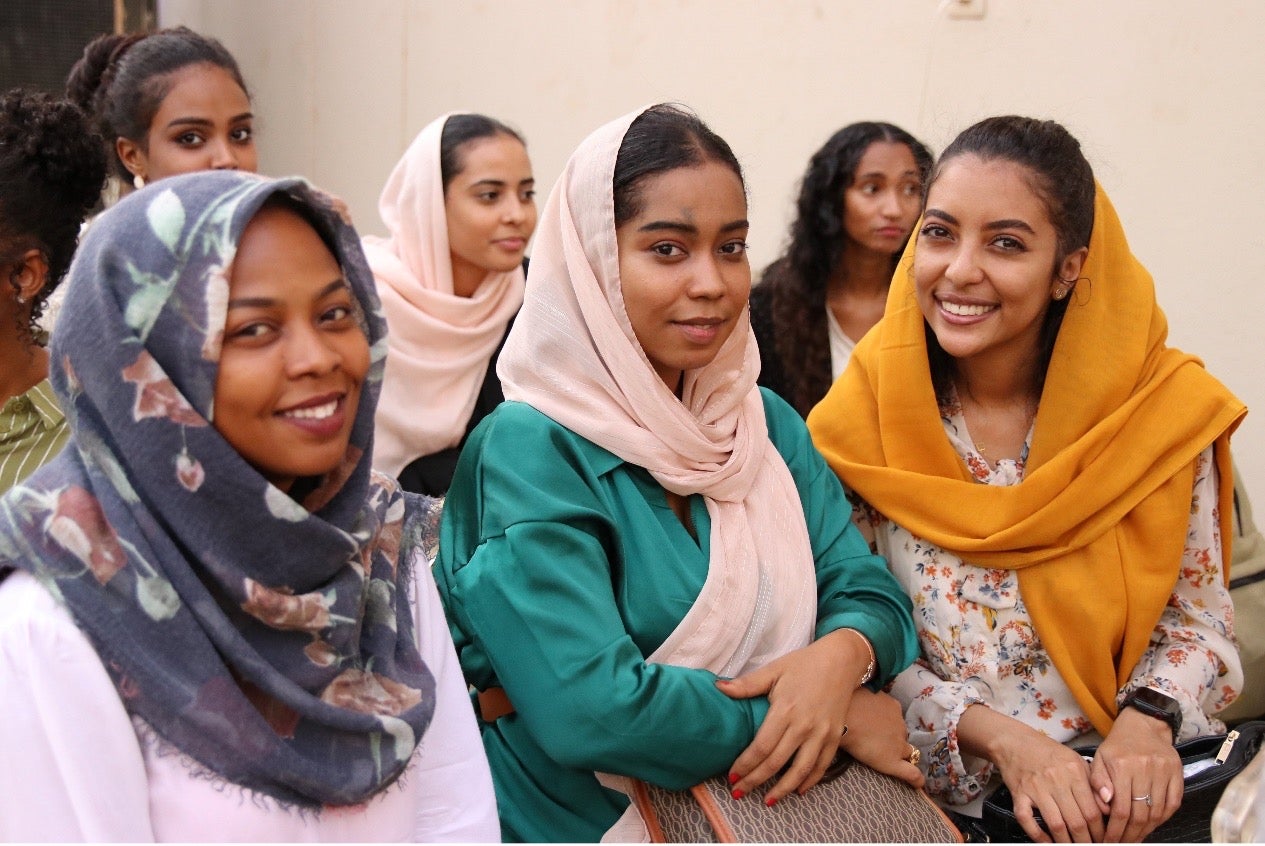 Maxime Houinato, UN Women Regional Director for East and called for an increased digital literacy, enhanced safety on digital spaces for women and girls and access to the internet. "If women and girls do not have access to these technologies, safely, they will miss out on the entire world that we have. We need to bring women into the digital space more significantly and ensure they are safe," he stated. Regional Director recognized the gaps in the gender and technology domain, referring to UN Women's recent data, according to which women's exclusion from the digital world comes with massive costs for all, having already shaved USD 1 trillion from the gross domestic product of low- and middle-income countries in the last decade—a loss that, without an intended plan of action and suitable investment, is expected to increase to USD 1.5 trillion by 2025.
He commended Sudanese young women for creative apps they developed, an indicator to the potential of Sudanese women in technology.
The second panel discussion was an intergenerational dialogue on the trends and positions of the women's movement, which looked at the similarities and differences in the experiences of different generations of women and young women. The discussion also addressed how women's intersectional experiences across ethnicity and class interact with power hierarchies within movements, as well as the impact on solidarity and a common agenda.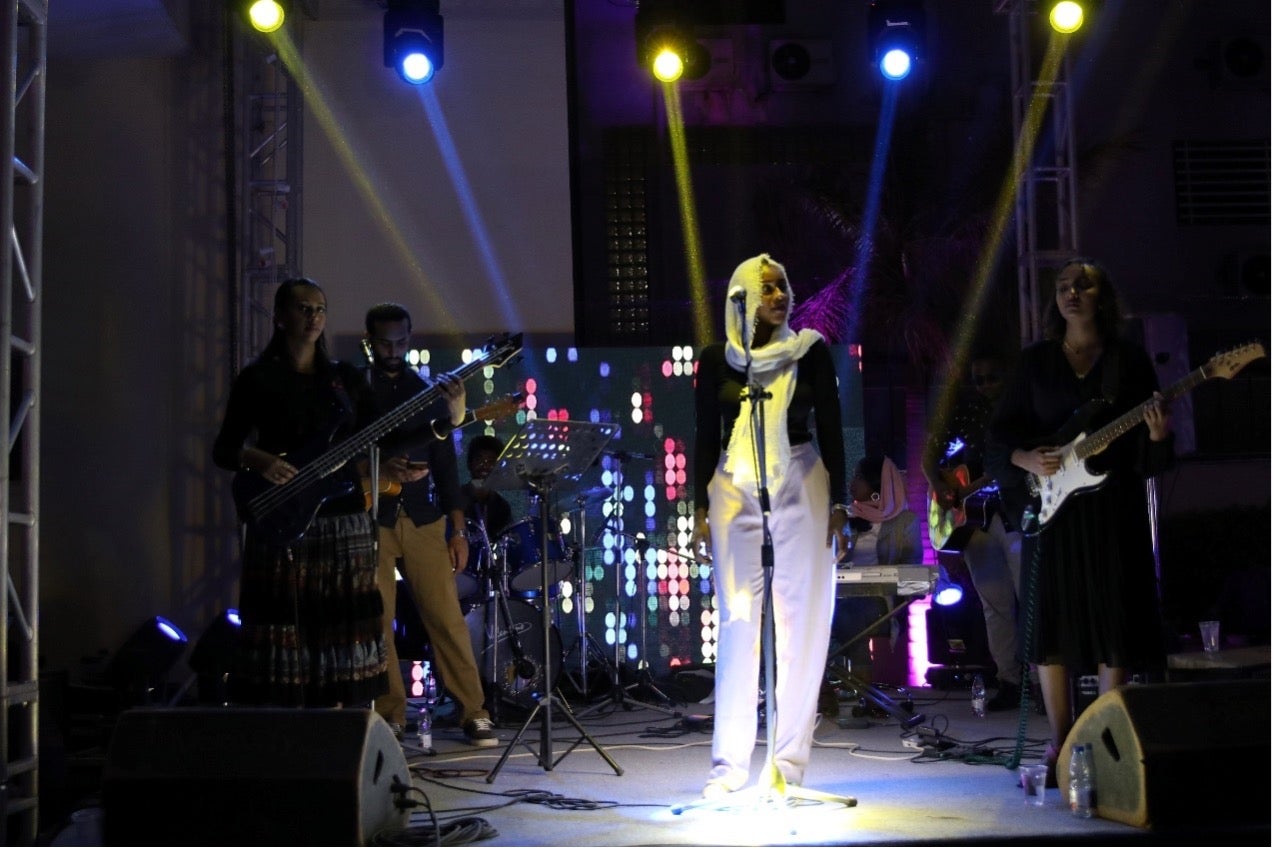 The event also included a musical performance and an art exhibition highlighting Sudanese women's massive participation in the December revolution.
The 70th anniversary of the women's movement in Sudan