African Traditional Leaders united against child marriage and FGM
Cultural leaders strategize how to tackle negative and harmful cultural practices in Nairobi, Kenya
Date: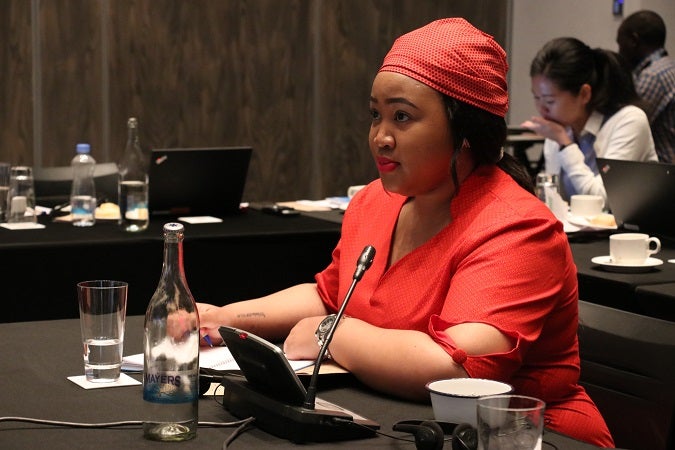 Traditional Leaders from 17 African countries including Uganda, Kenya, Tanzania, Malawi, Zambia, Zimbabwe, DRC, South Africa, Botswana, Cameroon, Nigeria, Liberia, Lesotho, Eswatini, Sierra Leone Swaziland, and Sudan converged in Nairobi from 12 to 16 August 2018.
The meeting was hosted and facilitated by UN Women in collaboration with the Queen Mother Best Foundation (Uganda) and the Institute of African Royalty to develop a road map for the process of building a coordinated and sustainable approach for traditional leader's contribution to the African Union led commitments and campaign to end child marriage, female genital mutilation and other harmful cultural practices.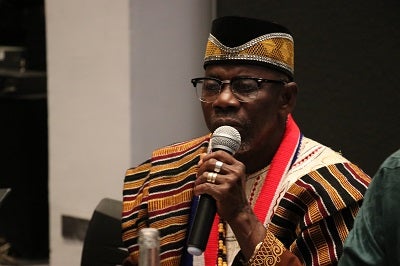 "Africa is now ready for a social movement of traditional leaders that promotes gender equality, ends child marriage, genital mutilation and other harmful practices. We have developed our road map that takes us through regional consultations and dialogue up to getting AU level commitments in 2019," Senior Chief Kachindamoto, who has led a successful initiative in Malawi, banning over 2000 child marriages in her locality.
The meeting also the foundation for the social movement of traditional leaders and scaling up initiatives led by traditional leaders to end child marriage, female genital mutilation, other harmful practices, and promotion of gender equality in Africa.
"UN Women are taking the right path. Having traditional leaders take leadership on this initiative is the only way that Africa will have significant impact," commented Queen Fanta Moustafa Moussa of Cameroon.
When asked about the convening and its significance, UN Women Regional Director, Izeduwa Derex- Briggs commented that 'UN Women is now dealing with FGM and Child marriage following the AU campaign launched in 2014 and the Africa Strategy. The movement is just starting'.
'I am very happy to be here, I have learnt a lot. Hearing from different perspectives of the various countries has shown me that we are making headway even if we have a long way to go, but we are getting there' commented Jaha Dukureh, UN Women Africa Good Will Ambassador against FGM and child marriage. The UN Women facilitated dialogues and consultations are now moving to regional level with East and Central Africa dialogue and consultations planned for October 2018, North Africa in November and the West and Central Africa in Abuja, Nigeria in December 2018.