Dr. Phumzile Mlambo-Ngcuka Advocates for Stronger Partnerships for Gender Equality
Date:
Before she completed her assignment with UN Women, UN Women Executive Director, Dr. Phumzile Mlambo-Ngcuka, visited Tanzania from 27-28 May to boost support and mobilize stronger commitments to the UN Women global campaign, Generation Equality: Realizing Women's Rights for an Equal Future. The Executive Director met with President Samia Suluhu Hassan, who embraced the Economic Justice and Rights Action Coalition of the Generation Equality Forum. She also held discussions with private sector business executives, donors and representatives from Women's Rights Organisations.
Dr. Mlambo-Ngcuka met with the private sector, donors, and young gender activists building a strong case on why all stakeholders should support the Generation Equality Campaign in Tanzania.
The meeting with development partners was organised by UN Women Tanzania, in partnership with the French Embassy and the Tanzania Private Sector Foundation (TPSF). UN Women galvanized the support of 45 private sector companies, including banks, mobile network companies, the leading Fintech company in the country and companies in the manufacturing, agriculture and construction sectors. All participated in the Generation Equality advocacy meeting. Representatives from embassies included France, Finland, USAID, Denmark, Canada, Norway, Sweden, UK, and the Qatar Charity Organization.
The meeting facilitated sharing of information about the campaign, promoted the commitment making process, and mobilized actors to participate in the Paris Forum, which was held from 30 June to 2 July this year.
All speakers said the Generation Equality campaign cannot afford to leave anyone behind. The UN Women Representative in Tanzania, Ms. Hodan Addou told stakeholders that the Tanzania Country Office since 2019 held a series of multistakeholder dialogues as part of the global campaign. "Many of the organizations and embassies present here have been instrumental in localizing the global Generation Equality campaign to be relevant to the Tanzanian context and we are grateful for that support," Ms. Addou said.
In her presentation, Dr. Mlambo-Ngcuka said despite "some positive changes" in the status of women and girls in Tanzania and at the global level, in the 25 years since the Beijing Platform for Action, progress has been slow. UN Women launched the Generation Equality campaign, to promote robust multi-stakeholder partnerships to attract resources and increase the pace of change in gender equality and the empowerment of women.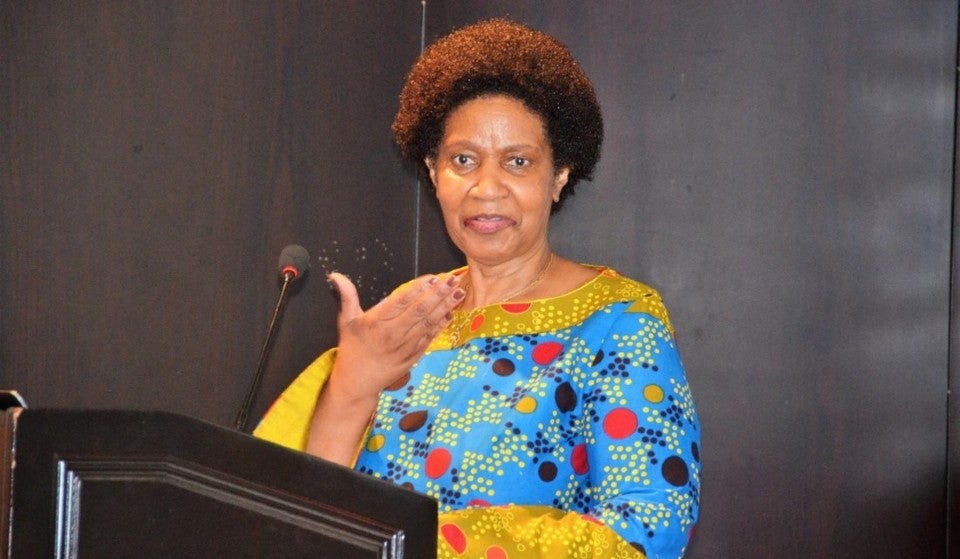 The campaign sets UN Women on a new trajectory through its focus on intergenerational partnerships and promoting of young people to be leaders in the gender equality movement.
Dr. Mlambo-Ngcuka said UN Women is now expanding its interventions to prioritize including young women and men in programmes and innovation, "because young people have a longer term approach to the formulation of their strategies and design of programmes."
While young people are critical for the continuity, sustainability, and realization of the campaign's objectives, Dr. Mlambo-Ngcuka also emphasized the need to better finance the campaign and ensure that the private sector does more to engender programmes, policies, and advocacy, working closely with the government and other partners.
During the meeting, the private sector committed to expanding programmes enabling the creation of new opportunities for women in decision making, improvement in their social responsibility initiatives to support women's and girls' education in STEM subjects and mentorship. They also backed greater investment in technology, innovation and business skills transfer to promote businesses led by women, including small enterprises in rural areas. Private sector umbrella organization, the Tanzania Private Sector Foundation (TPSF) then committed as a Generation Equality Commitment Maker to influencing its members to create gender-responsive policies and programmes that promote women's leadership within the private sector.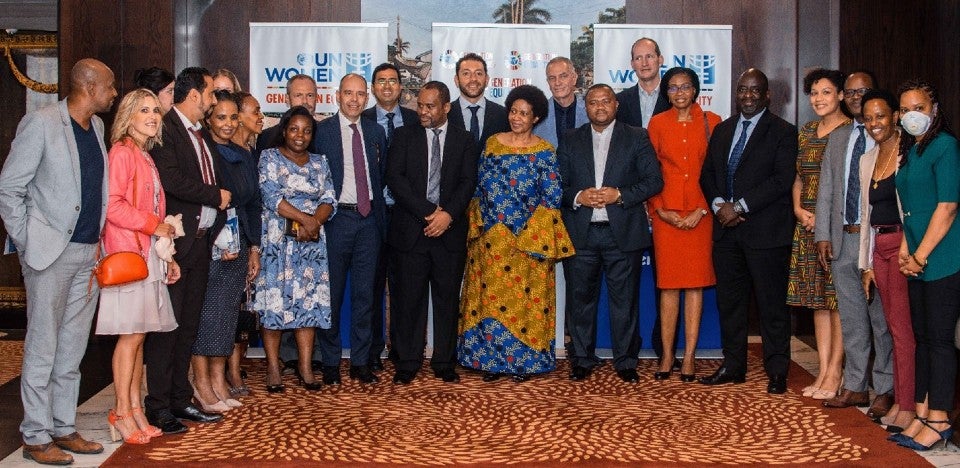 Billionaire businessman and philanthropist, Mr. Mohammed Dewji partnered with the Government of Tanzania, and committed $1 Million from the Mo Dewji Foundation and Mohammed Enterprises Tanzania Limited to scale up investments enhancing skills and training of women and girls for critical future work, with focus on the needs of those in poor and vulnerable communities in the next five years.
The Embassy of Finland, through UN Women, committed support for its Gender Equality Forum (GEF) commitments. The multi-year program will promote women's meaningful participation and leadership through gender-transformative and disability inclusive social protection and care systems in Tanzania.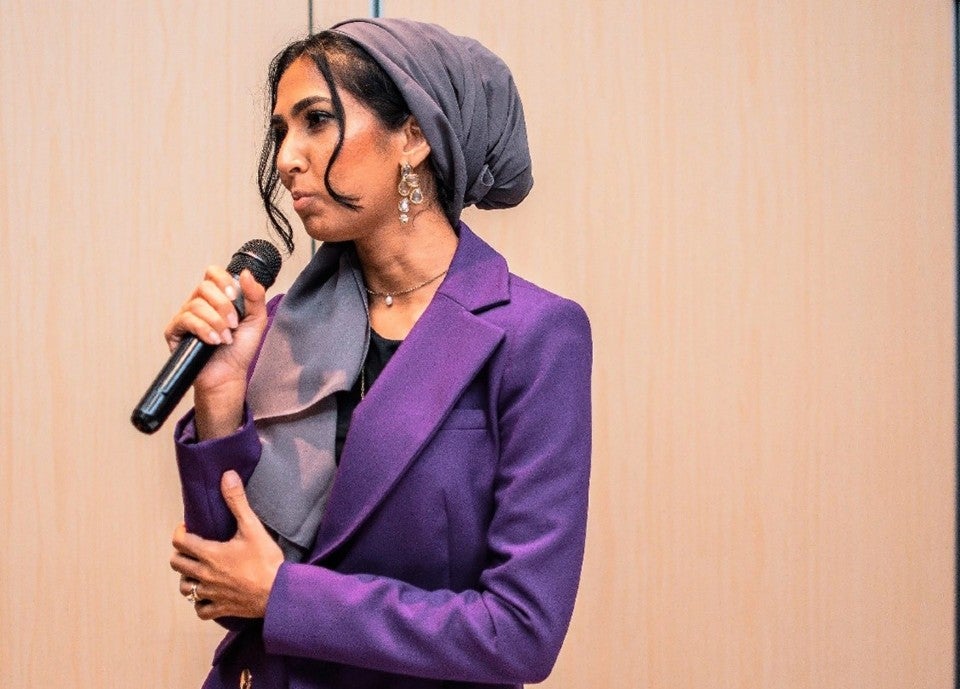 From Civil Society Organisations, the Tanzania Women Chamber of Commerce (TWCC), an organization that represents more than 6,000 women-led businesses and women entrepreneurs across Tanzania offered its support as a Generation Equality Forum Commitment Maker. The organisation boasts 27 branches in Tanzania and Zanzibar and works closely with UN Women. TWCC has committed to increase advocacy aimed at creating more business and trade opportunities for women, as well as initiating new programs aimed at increasing the capacity of young women in business, promoting formalization and expanding decent work, alongside facilitating mentorship programmes to promote young women's leadership.
Through the Council of Traditional Leaders in Africa (COTLA), Tanzania traditional leaders, represented by Chief Girihuda Gegasa from Mara Region and Chief Evarista Rugeiyamu from Kagera Region, committed to the Generation Equality Forum Action Coalition on Gender-Based Violence. The traditional leaders will work with over 200 other traditional leaders who have been collaborating with UN Women intensifying ongoing actions aimed at turning the tide against social norms and practices that harm women and girls, such as child and forced marriages, female genital mutilation and inheritance of widows.