The Women in Trade Protocol to Promote Women in Business
Date:
UN Women has partnered with UNDP and the Ministry of Health, Community Development, Gender, Elders and Children in a study that collected the views of women entreprenuers and women-led businesses to inform the Development of the Women in Trade Protocol of the African Continental Free Trade Area (AfCFTA).
A meeting to validate the study report was held in August to further enhance recommendations with support from a more diverse pool of stakeholders. The session was attended by representatives from women entreprenuers and women-led businesses; the Ministry of Industry and Trade; the Ministry of Finance and Planning; the Ministry of Foreign Affairs; the Tanzania Agricultural Development Bank; and representatives of the private sector.
The AfCFTA, which officially started operating in January this year, is the world's largest free-trade area and includes a market of 1.2 billion people. It is the eighth largest economic bloc in the world with a USD $3 trillion combined GDP, expected to more than double by 2050. The UN Women Representative, Ms. Hodan Addou said the protocol will support increased trade opportunities, and benefits for women workers, entrepreneurs, and women-led businesses, as well as expanding the participation of women in formal and informal cross border trade.
It is estimated that 70 per cent of cross border traders in Africa are women, making them an economic growth accelerator of Africa's economy. Cross border trade is currently estimated to contribute an income for about 43 per cent of the continent's entire population. Intraregional trade in East Africa alone accounts for 8.3 per cent of total trade in 2017, less than the continental average of 14.5 per cent and roughly unchanged over the past five years, according to the 2019 report by the African Development Bank.
Ms. Addou said the Women in Trade Protocol will not only build on many years of efforts to improve the status of women traders to conduct business with ease and increase their engagement in economic activities, but also support Tanzania to achieve its Generation Equality Forum commitments under the Economic Justice and Rights Action Coalition. The Generation Equality Forum is a multi-stakeholder platform initiated by UN Women in partnership with the Governments of France and Mexico. It provides a collective agenda setting space for urgent actions and accountability among government and non-government stakeholders that share common goals to advance the rights of women and girls.
"In recent years, UN Women has collaborated with organisations, such as the Tanzania Women Chamber of Commerce (TWCC) and Small Industries Development Organization (SIDO), in the Women Entrepreneurs Competitiveness and Opportunities project, which aimed to enhance women's business capacities and support them to benefit from regional and international trade opportunities," Ms. Addou said. These initiatives began the establishment of platforms for women in cross border trade at 11 border posts in nine regions of Tanzania to help improve the business environment.
Participants at the validation meeting discussed study findings under "the analysis of women's enterprises, the country's trade performance, opportunities, challenges and interventions to activate increased participation of women in trade." The study shows that businesses in Tanzania are still male-dominated with 92.30 per cent owned and managed by men while 0.50 per cent are owned and managed by women. Tanzania also featured as one of the countries with a high cost of trade, both import and export, in Sub Saharan Africa. The Tanzania Chamber of Commerce Executive Director, Ms. Mwajuma Hamza attributed the high cost of trade to low participation of women, particularly in trading beyond the neighbouring countries.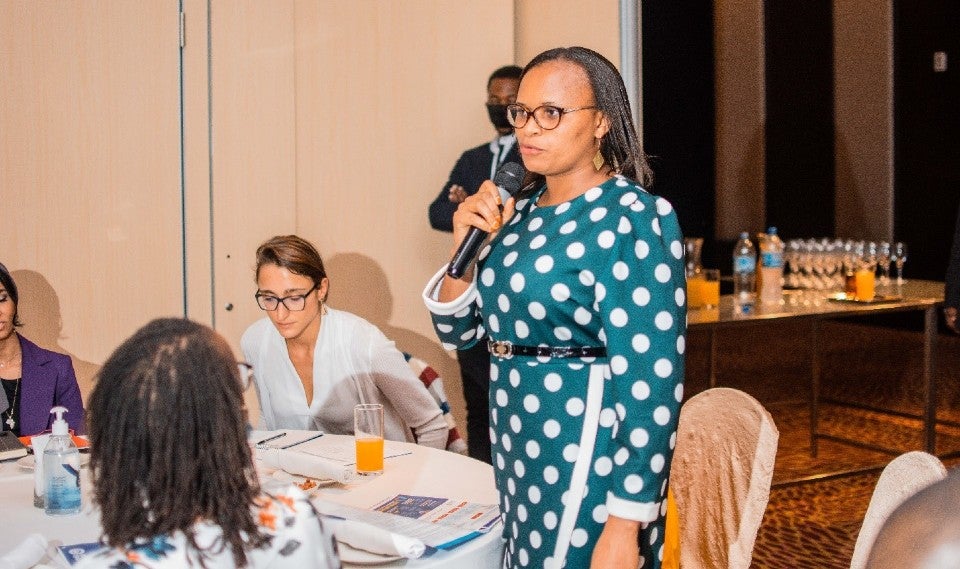 "We need to ask ourselves why a significant number of women-led businesses in Tanzania have remained stagnant for many years. Through our work, we know that the big players in trade in Africa are men, and it is survival of the fittest in terms of accessing mega business deals. We need effective instruments that can present more business and trade opportunities for women," Ms. Mwajuma said.
The study identifies various challenges faced by women including limited access to new markets and information; limited capital and product diversification; high cost of production; stiff competition, regulation and red tape; and unavailability of adequate skilled staff including managers.
Ms. Lydia Charles-Moyo, the Executive Director for Her Initiative, advocated for partnerships between women and the big players in trade at both regional and continental levels. "Looking at the challenges we need partnership innovations that can present hand-holding opportunities to support women access more profitable markets for them to be able to buy equipment that can help them to diversify products and improve quality of services," Ms. Charles-Moyo said.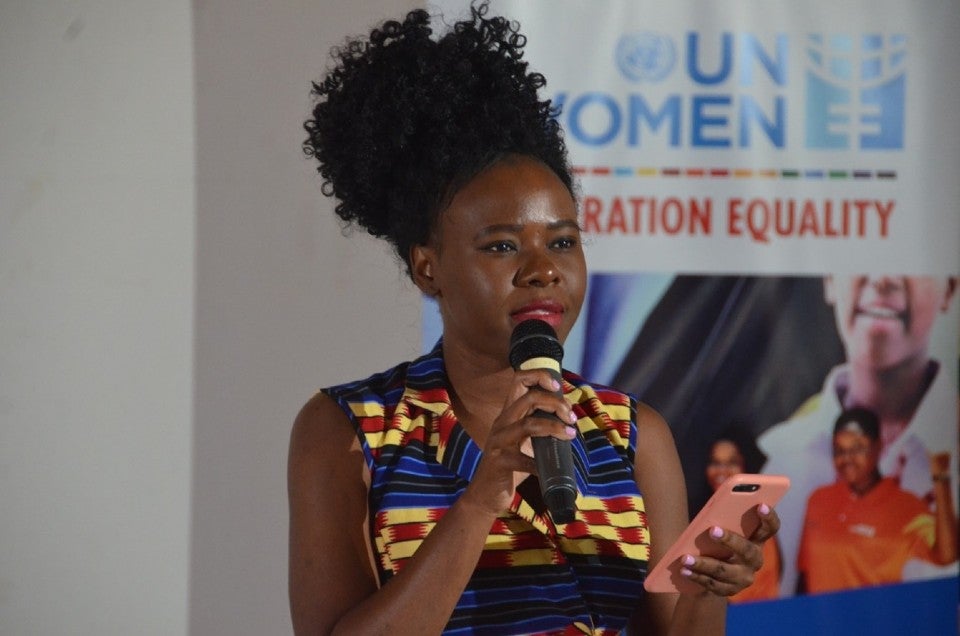 Other stakeholders recommended gender sensitive implementation of frameworks, factoring in monitoring and evaluation requirements and promoting support to sectors and value chains that present good opportunities for women.
The Women Fund Tanzania Trust Executive Director, Ms. Mary Rusimbi said the business context in Africa has changed due to the COVID-19 pandemic and related issues. "Therefore, regional integration agreements must be gender responsive to the pandemic, which will require women's leadership and decision making within the AfCFTA structures, to ensure inclusivity in its implementation. That is why the Women in Trade Protocol is so important," she said.
Ms. Rusimbi also advocated for an enabling environment that will increase women's access to trade on digital business platforms for a real transformation towards protecting livelihoods, and growing women-led businesses in the face of the COVID-19 pandemic.
All stake holders recommended strengthening digital governance for expanded infrastructure to support access and protection of livelihoods and to protect women from online violence. They said this was critical to an inclusive development strategy.
Ms. Mercy Sila, the TWCC Chairperson joined the rest of the participants in supporting full enforcement of other preventive and correctional measures, particularly for offences including gender-based violence, corruption, sexual harassment, and sexual extortion at border crossings and at customs administration.
Stakeholders also agreed on the need to promote through the Women in Trade Protocol, investing in modernization to maximize productivity and increasing women-led and managed businesses; training for reskilling; creating investment funds for women; and raising awareness on trade related issues at national and regional levels.
Ms. Sila further emphasized the importance of creating new regional funding streams to support women businesses to thrive at the continental level.
"This will help bridge the current finance gap of USD 42 billion for women entrepreneurs in Africa. Efforts at continental level should promote women to take on mega business and trade deals and encourage "women-to-women" partnerships to increase women's visibility and participation in trade," Ms. Sila said.