Advocating for More Economic Opportunities for Women in the Blue Economy
Date:
Empowering women to increase their participation in the blue economy value chain is particularly critical in Tanzania where the industry provides livelihoods and contributes to food security and nutrition to a vast majority of the population. The negative impact of COVID-19 on business operations has raised the need to support women who depend on the blue economy to keep their businesses afloat. Through the Generation Equality Forum priorities, Tanzania has committed to leverage digital technologies expanding competitive production and trading by women in the blue economy and the broader agriculture sector.
On the other hand, UN Women's 2020 Baseline Study on Women's Economic Empowerment in Fisheries in the Blue Economy of the Indian Ocean Rim, reinforces the need for the formal recognition of women's contributions to the growth and sustainability of this industry. UN Women has engaged various stakeholders, including key decision makers in Tanzania and Zanzibar, to promote women's active engagement, participation, and leadership in the blue economy. During the development of the Generation Equality Forum Action Plan in Tanzania and at the Blue Economy Forum held in Zanzibar in June, UN Women intensified advocacy for more support to women working in the blue economy.
The Government of the United Republic of Tanzania wants the blue economy sector to reach its full potential by expanding business and employment opportunities for women. A 2013 report on the fisheries sector in Zanzibar and Tanzania estimates a total employment of around 4.2 million people in fishing and downstream activities, featuring a significant proportion of women. The average gender wage gap in 2015 of women to men in the agriculture, forestry and fisheries sector was 12 per cent. This means that women's contributions in this sector are undervalued due to challenges, such as formal recognition and regulation.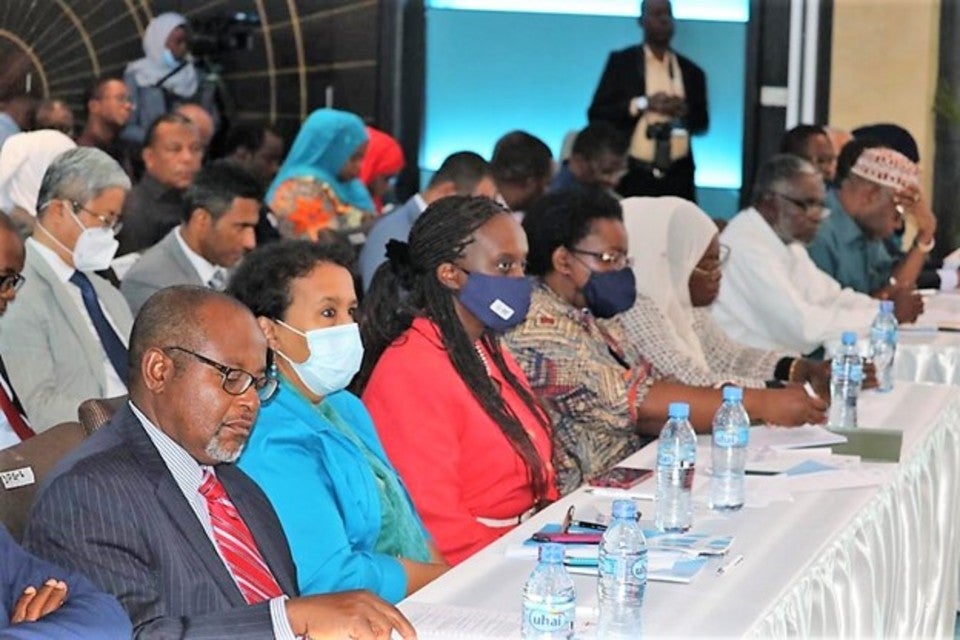 At the Zanzibar Forum organized by the Ministry of Blue Economy and officiated by the President of Zanzibar, H.E. Hussein Mwinyi, UN Women Representative, Ms. Hodan Addou, expressed UN Women's commitment to working with the government, private sector, civil society organizations, and other stakeholders to create an enabling environment that will advance the participation of women while expanding investment in developing their capacity in the blue economy.
"This would ensure women are more visible throughout the value chains and support collaborative efforts by both women and men to build a more competitive and sustainable industry," Ms. Addou said, adding the need for the Revolutionary Government of Zanzibar to have a Blue Economy Policy that is inclusive of the views of various groups of women. "This will help to inform gender responsive programming for the industry, develop conditions of decent work and safety, strengthen networks of women and leadership, and expand skills enhancement to increase women's participation in entrepreneurship," she said.
Speaking during the development of the GEF Action Plan aiming to operationalize the Economic Justice and Rights priorities, the Executive Director of the Tanzania Women Chamber of Commerce (TWCC), Ms. Mwajuma Hamza, said advancing the full rights of women working in the coastal and maritime tourism and fisheries is a priority area for her organization. TWCC has a membership of over 6,000 women-led businesses and women entrepreneurs including in fisheries and seaweed value chains in both Tanzania Mainland and Zanzibar.
She said, "We are concerned that women are in the lowest paid, lowest status, and least protected jobs. In fisheries and aquaculture sector, for example, women's contribution is overlooked or undervalued." Ms. Hamza added women in Tanzania play a key role in ensuring a reliable supply of food from the ocean, which many people in Tanzania depend on for their daily source of nutrition.
"In my view, it is imperative to have partnerships that can focus on expanding the capacity of women for them to benefit more from opportunities that the blue economy presents. This can be done by designing programs targeting addressing the needs of women which includes, increasing women's access to finance through grants and loans for them to invest in expanding their businesses. In this era where industrialization has taken centre stage, women working in the blue economy need capital to purchase adequate equipment required to increase production, export opportunities, and profit," she said.